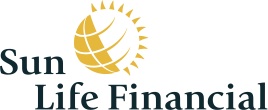 City : Waterloo
Category : Full-time
Industry : Finance
Employer : Sun Life Financial
Vous êtes unique, comme le sont votre parcours, votre expérience et votre façon de voir les choses. Ici, on vous encourage et on vous motive à donner le meilleur de vous-même, et on vous donne les moyens de le faire. Vous travaillerez avec des collègues dynamiques – experts dans leur domaine – qui sont impatients de partager leurs connaissances avec vous. Vous aurez des gestionnaires inspirants qui vous aideront à développer votre potentiel et à atteindre de nouveaux sommets. Chaque jour, vous aurez de nouvelles occasions de rendre la vie de nos Clients plus radieuse – ils sont au cœur de tout ce que nous faisons. Découvrez comment vous pouvez faire une différence dans la vie des gens, des familles, des collectivités – ici et partout dans le monde.
Description de poste:
The Imaging Services team in Canadian Document Services (CDS) has several initiatives planned and many items of new work coming to the team that will need to be properly analyzed, documented, and shared with the teams. As a result, we are looking for a dynamic Senior Operation Analyst with a deep affinity for analysis and process improvement to join our team.
The Senior Operation Analyst will report directly to the Manager Imaging Services and provides support and analysis, to business management functions and projects for the Imaging Services teams.
Main accountabilities:
Consults/Creates new or changing business processes within Imaging Services and works closely with business partners to understand new work to be onboarded

Creates and maintains workflows and procedures Participates in reviewing, analyzing and evaluating user needs (i.e. Gembas and Process Confirmations)

Acts as business contact for the business partners and helps them achieve the maximum functionality from Canadian Document Services (CDS).

Establishes standards within CDS, based on industry standards and ensures processes consistency at all sites

Coordinates, facilitates, or supports components of business improvement projects and tasks as assigned

Communicates progress on activities and alerts appropriately when issues arise

Identifies opportunities for improvement in business processes with sound recommendations

Provides input into process planning and documentation provides analysis, measurements, and estimates for business partners and Imaging Services leaders

Develops business processes, practices and tools, and facilitates implementation with the business teams

Accountable for the measuring of process performance by gathering and analyzing data

Maintain Business Records (Databases & Documentation)

Recommends, creates, and updates process design

Identifies which enhancements to proceed with and follows through to completion

Recommends number of FTE required for ongoing service and for projects

Work with management to decide what to charge business

Collaborate with business partners and vendors supporting service change or new implementations

Develop and maintain strong partnerships with existing/new business areas and ensure consistency and clear communications with all internal and external business partners
Competencies:
Excellent analytical skills (planning, quantitative skills, attention to detail and quality standards)

Exceptional research skills including ability to interview business resources to support process design   (structuring, conducting, and probing)

Ability to apply technical knowledge to business concerns

Ability to manage and prioritize high work volumes

Ability to identify problem areas and propose changes

Effective written and verbal communication skills

Ability to build strong working relationships with business partners

Able to build a business case

Developing project management skills

Ability to source and interpret regulatory requirements and related industry standards

Demonstrated creative problem solving and critical thinking skills with the ability to facilitate and collaborate to drive decision making to closure

Ability to function in a highly technological environment and apply technical knowledge to business concerns

Results driven and goal oriented with a strong sense of ownership and accountability

Proficiency with Microsoft tools, including PowerPoint and Excel

Experience using Sharepoint and OneNote

College diploma or University degree – BA or a minimum of 3 to 5 years of relevant experience and workflow charting

Technical Writing experience
Assets:
Bilingual (English, French)

Solid understanding of Sun Life's structure and business organization.

Technical Writing certification

Business Analyst certification

Lean Management experience
What's in it for you:
Flexible Benefits from the day you join to meet the needs of you and your family

Being a member of the Sun Life family, a group of people united by our Purpose: to help Clients and Employees achieve lifetime financial security and live healthier lives

Challenge of a changing and dynamic environment with exposure to many business areas and processes

Work-life balance by scheduling your day around your priorities and having more time to spend on the important things
Unique requirements:
Must be able to obtain Reliability Status through the Government of Canada before a start date can be confirmed (includes a background check with fingerprinting by the RCMP)
L'échelle du salaire de base est pour l'emplacement principal du poste affiché. Elle peut varier selon l'emplacement du candidat sélectionné et d'autres facteurs. En plus du salaire de base, les employés admissibles de la Financière Sun Life participent à différents programmes de rémunération incitative, dont le montant octroyé est discrétionnaire et dépend du rendement de l'employé et de la compagnie. Certains postes de vente participent à des programmes de rémunération incitative basés sur les résultats de vente individuels ou de groupe. 
Depuis toujours, la diversité et l'intégration sont au cœur des valeurs de la Financière Sun Life. Nous croyons qu'un effectif diversifié ayant des points de vue variés et des idées créatives est avantageux pour nos clients, pour les collectivités où nous exerçons nos activités, ainsi que pour nous tous, en tant que collègues. Nous accueillons avec enthousiasme les candidatures de personnes compétentes provenant de tous les horizons.
Les personnes handicapées ayant besoin de mesures d'adaptation pour présenter leur candidature et celles qui doivent consulter les offres d'emploi sur un support de substitution peuvent envoyer leur demande par courriel à l'adresse 'thebrightside@sunlife.com'.
À la Sun Life, nous voulons créer un environnement de travail flexible où nos employés sont outillés pour donner le meilleur d'eux-mêmes. Nous offrons plusieurs options de travail flexibles selon les exigences du poste et les besoins individuels. N'hésitez pas à en discuter pendant le processus de sélection.
Nous remercions tous les candidats de l'intérêt manifesté pour ce poste. Nous ne communiquerons qu'avec les personnes qui auront été retenues pour passer une entrevue.
Échelle salariale:
51,100/51 100 - 82,800/82 800
Catégorie d'emploi:
Analyse des besoins informatiques - Processus
Fin de l'affichage:
02/12/2022