Senior Mechanical Engineer, Buildings M&E Transportation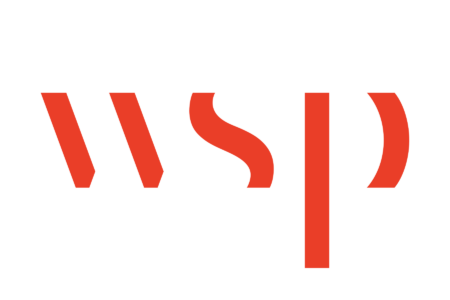 City : Thornhill, ON
Category : Buildings - Mechanical and Electrical
Industry : Engineering
Employer : WSP
The Opportunity:
WSP's Building/Transportation M&E Team is currently seeking a Senior Mechanical Engineer to join our Mechanical team, located in our Thornhill office. Reporting to Mechanical Group Manager, the Senior Mechanical Engineer will play an integral role in the delivery and execution of complex, challenging and innovative projects. 
From a technical perspective, the Senior Mechanical Engineer will be an established technical resource, mentoring and guiding Designers and Engineers in the production of engineering drawings. In addition, the Senior Mechanical Engineer will provide input in client and stakeholder meetings, representing and supporting the WSP brand and mission objectives.  
This is an exciting opportunity for a Senior Mechanical Engineer looking to work with autonomy on some of Canada's most future-forward engineering projects. The successful candidate should be familiar with a variety of transportation, municipal, institutional, and commercial building projects. The individual will be responsible to prepare calculation, conceptual and detail design, technical specification, installation details, permit / tender / post-tender services on various transportation projects, and perform contract admin (CA) services to review shop drawings, RFI's, etc.  
Why WSP?


A Canadian success story - we're proud to wear the red and white of this beautiful country and show the world what Canada has to offer,

Enhance

the world around you - from the environment to the highways, to the buildings and the terrain, WSP is the fabric of Canada;

Outstanding

career opportunities - we're growing and pushing ourselves every day to be greater than yesterday - we're open to your ideas and trying new things;
A phenomenal collaborative culture and a workforce filled with genuinely good people who are doing humbly important work. Come find out for yourself what it's like to be a part of our journey.

We offer attractive pay, a great corporate culture, comprehensive and employee-focused benefits including virtual healthcare and a wellness platform as well as great savings programs, and a clear vision for the future.
#WeAre WSP
A day in the life:
·         Participate in the design of plans, preliminary estimations and details for transportation, commercial, and industrial building projects; 
·         Design of various building systems including but not limited to Heating, Ventilation, and Air Conditioning (HVAC), Hydronic Heating and Cooling Systems, Snow Melting and infloor heating, Plumbing, Sanitary, Strom Water, Natural Gas Piping, Fire Protection and Sprinkler, Clean agent Fire Suppression Systems and Building Automation System (BAS);  
·         Provide day to day guidance to design team, be the design lead for their projects, client facing and representing WSP. 
·         Preparing contract document, Professional signing and sealing, working with Project Managers (PMs), senior engineers, designers, 3D modelers to submit the project for permit and tender;  
·         Taking ownership of multiple concurrent projects as a Project Manager and Lead Engineer throughout the project life cycle; 
·         Financial/budgetary reporting, scheduling and resourcing in assistance to the Discipline Manager and internal/external PMs; 
We'd love to hear from you if you have...
·         Minimum Bachelor's degree in Mechanical Engineering and registered P.Eng. with PEO;  
·         10 to 15 years of experience designing mechanical systems for transportation, commercial, and industrial projects including but not limited to: Heating, Cooling, Ventilation, Sanitary, Storm, Potable Water, Hydronic Heating and Cooling, Hydronic Snow Melting and Infloor Heating, Natural Gas, Compressed Air, Fire Protection and Sprinkler System, Clean Agent Fire Suppression System, and Building Automation System; 
·         Thorough knowledge of different construction contract methods including but not limited to Design/Bid/Build (DBB), Design/Build (DB) and P3, Alternative Financing and Procurement (AFP) delivery and Alliance type projects to lead the transportation projects from pursuit to construction. 
·         Complete understanding of building mechanical engineering requirement, Codes and Standards, including but not limited to Ontario Building Code (OBC), ASHRAE, ASPE, NFPA, SMACNA, CSA, AREMA, etc.; 
·         Strong technical background to guide and mentor intermediate and junior engineers; 
·         Liaise with contractors and preserve the mechanical designs; 
·         Review and prepare installation details, provide technical calculations and specifications;  
·         Review the design and provide Quality Control for all design packages prior submission; 
·         Strong verbal and written communication and interpersonal skills with team members and other disciplines. Detail oriented, organized, hard worker, and team player; 
·         Extensive experience of project management on both technical and financial sides. PMP is a plus; 
·         Familiarity with software used for mechanical engineering such as HAP/Tracer, duct and pipe sizing, and equipment selection;   
·         Familiar with the integrated Complementary Resource Centre (iCRC) concept;