Senior Materials Buyer/Planner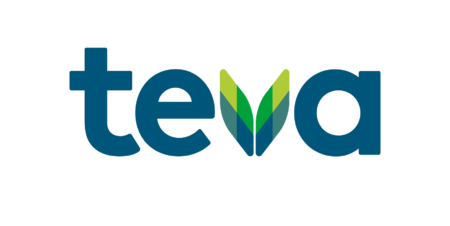 City : See posting
Category : See posting
Industry : Pharmaceutical/Healthcare
Employer : Teva Canada
Who are we?
Teva is a global pharmaceutical leader and the world's largest generic medicines producer, committed to improving health and increasing access to quality health solutions worldwide. Our employees are at the core of our success, with colleagues in over 80 countries delivering the world's largest medicine cabinet to 200 million people every day. We offer a uniquely diverse portfolio of products and solutions for patients and we've built a promising pipeline centered around our core therapeutic areas.  We are continually developing patient-centric solutions and significantly growing both our generic and specialty medicines business through investment in research and development, marketing, business development and innovation. This is how we improve health and enable people to live better, healthier lives. Join us on our journey of growth!
Job Description
The Senior Planner will manage the MRP inventory levels based on the 0-36 month forward window, on inventory buffers along a supply corridor that includes raw materials (direct or indirect) and packaging components (printed or non-printed).

Tasks and responsibilities will include but are not limited to:
To ensure the raw materials (API, excipients), packaging components (printed, non-printed) & non-Bill of Material items are available to support the MPS (Master Production Scheduling). This includes new business opportunities, launches and all reports / metrics associated

Run and verify Supplier Forecast (on demand) and ensure PO's are placed and fulfilled in an effective and timely manner as per material requirements identified by ERP system. Maintain accurate PO dates.

Acts as primary liaison with suppliers (on day-to-day supply issues) and internal stakeholders, and as primary contact for the resolution of supply issues

Analysis of Inventory Levels; purchase and manage inventory levels based on site targets ($ value)

Supervisor Related Responsibilities: train, develop and manage effectively the ongoing performance of any/all direct reports
Qualifications
College/University - Degree/diploma, or Bachelor's degree in engineering, science, administration, supply chain operations or related discipline. Preferred: CSCMP or APICS (CPIM or CIRM) designation or working towards completion of certification

Three (3) + years of demonstrated buying/planning experience. Preferred: Experience in managing pharmaceutical products in an operations environment

Computer skills especially with Excel and ERP systems (ERP (SAP) or SAP)

Good understanding of MRP and procurement process, planning and supply chain processes.

Develop and maintain a good knowledge of the materials/products in specific portfolio

Understanding of purchasing and negotiating processes.

Good understanding of markets behaviors and characteristics, in particular related to the pharmaceutical business.

General knowledge of the manufacturing and packaging environments

Knowledge of financial functions

Pharmaceutical experience is ideal
Sub Function
Materials Planning/Scheduling
Already Working @TEVA?
If you are a current Teva employee, please apply using the internal career site available on "Employee Central". By doing so, your application will be treated with priority. You will also be able to see opportunities that are open exclusively to Teva employees. Use the following link to search and apply: Internal Career Site
The internal career site is available from your home network as well. If you have trouble accessing your EC account, please contact your local HR/IT partner.
Teva's Equal Employment Opportunity Commitment
Teva Pharmaceuticals is committed to equal opportunity in employment. It is Teva's global policy that equal employment opportunity be provided without regard to age, race, creed, color, religion, sex, disability, pregnancy, medical condition, sexual orientation, gender identity or expression, ancestry, veteran status, national or ethnic origin or any other legally recognized status entitled to protection under applicable laws.