Senior Manager, Supply Chain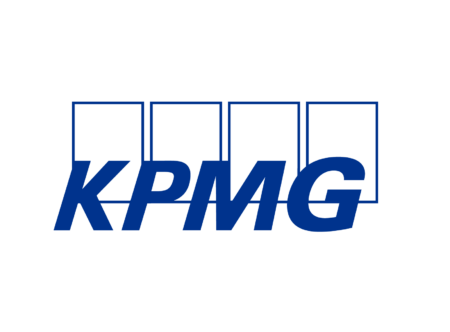 City : Vancouver
Category : Advisory
Industry : Finance
Employer : KPMG
Overview
At KPMG, you'll join a team of diverse and dedicated problem solvers, connected by a common cause: turning insight into opportunity for clients and communities around the world.
The Opportunity
We are seeking a versatile Supply Shain professional to join our growing Montreal Management Consulting practice, with the ability to work on a variety of supply chain advisory matters, including but not limited to technology.
What you will do
Depending on the circumstances for which our services are called upon, professionals in this role will be responsible for:
Identifying and recommending supply chain planning leading practices and evaluating client performance gaps;

Developing targeted project plans for cost reduction and benefits realization;

Supporting a client in the development of a service delivery model that promotes integrated business planning and sales and operation planning principles, network distribution optimization and modeling, inventory optimization, …;

Supporting a client with business rules identification, software configuration, technology implementation of demand, supply, network distribution, last mile delivery, logistics and warehouse systems and related areas and inventory planning systems;

Heading a team of professionals in the profitable realization of the above.
What you bring to the role
Bachelor of Engineering, Business Administration or Computer Science with major in information technology or equivalent undergraduate degree, with related work experience.

7+ years experience in Supply Chain, Logistics Demand and/or supply planning, inventory optimization, Network distribution and transportation knowledge, warehouse management, where a portion includes Technology Enablement (System Integration/Implementation).

Experience in performance improvement, process re-engineering, cost reduction, supply chain improvement and other transformation initiatives considered an asset.

Experience as an internal or external business advisor will be considered a strong asset.

Willingness to travel approximately 30% of time across Canada (in a Non-COVID context).

Demand planning, forecasting, replenishment/procurement planning and network distribution technology solutions knowledge and proficiency (e.g.:Blue Yonder, Oracle Planning, Llamasoft, Logility, etc.), as well as implementation experience of such solutions

Excellent communication skills in English and French.

Excellent written and presentation skills in English and French.

Experience in a Management Consulting function or related
Keys to your success:
Excellent problem solving and analytical skills with ability to analyze complex business problems structure and synthesize findings and conclusions.

Ability to work both independently and in a team environment.

Strong attention to detail.

Great leadership skills.
Keys to your success
KPMG individuals Deliver Impact | Seek Growth | Inspire Trust and understand that a diverse workforce enables us to deepen relationships and strengthen our business.
Providing you with the support you need to be at your best
For more information about KPMG in Canada's Benefits and well-being, click here.
Our Values, The KPMG Way
Integrity, we do what is right | Excellence, we never stop learning and improving | Courage, we think and act boldly | Together, we respect each other and draw strength from our differences | For Better, we do what matters
KPMG in Canada is a proud equal opportunities employer and we are committed to creating a respectful, inclusive and barrier-free workplace that allows all of our people to reach their full potential. A diverse workforce is key to our success and we believe in bringing your whole self to work. We welcome all qualified candidates to apply and hope you will choose KPMG in Canada as your employer of choice. For more information about Inclusion, Diversity & Equity in Recruitment, please click here.
If you have a question about accessible employment at KPMG, or to begin a confidential conversation about your individual accessibility or accommodation needs through the recruitment process, we encourage you to visit our accessibility page.