Senior Manager, Research Security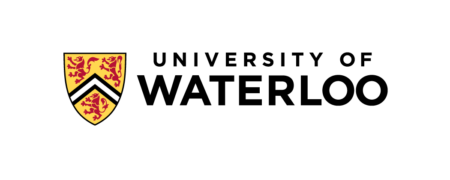 City : Waterloo, ON
Category : Permanent
Industry : Education
Employer : University of Waterloo
Overview:

Research Security is a vital concern for the University of Waterloo (UW) research funding and risk assessment and risk mitigation plans will be mandatory for the success of every funding proposal initiated by UW researchers at the national and provincial levels. Reporting to the Director, Research Security and through consultation with the Director, Research Partnerships, the Senior Manager, Research Security (SMRS) plays a central role in the function of compliance, management, guidance, and oversight of research security activities at UW. Ensuring that the risk assessment and risk mitigation plans are successfully constructed is imperative for the SMRS as millions of dollars of research funding is at stake for UW. The SMRS will have a leadership role in the research security program by engaging daily with faculty and departments on how research security is incorporated in funding applications and faculty department planning, and how the UW export control regimes in both Canada and the US are governed to achieve compliance. The incumbent will also be responsible for overseeing a range of functional relationships, to include members in the Office of Research, the broader university research community, OR directors, and external government and industry stakeholders.
This position is contingent on funding.
Responsibilities:
Research Project Risk Analysis and Mitigation
Manages the research security assessment process across all funding portfolios to ensure compliance with granting standards. Leads in supporting and completing risk analyses and risk mitigation plans across the OR (e.g., the mandatory NSERC Risk Assessment Questionnaire, the mandatory Ontario Ministry of Colleges and Universities Mitigating Economic and Geopolitical Risk Checklist, analogous questionnaires for other federal and provincial programs) in support of university researchers;
Primary responsibility for ensuring that risk mitigation plans are updated and consistent with federal and provincial funding criteria to ensure funding success;
Primary responsibility for conducting background checks, open-source intelligence, and due diligence investigations on the capacity of industry partners and industry sponsored research;
Provides expert advice across the OR on patterns, trends, and processes associated with risk management and risk mitigation in relation to all external funding;
Manages and advises OR Directors in evaluating, revising or developing internal risk mitigation strategies, processes or practices directed at further improving current research security-related initiatives;
Works directly with Federal and Provincial funding agencies and relevant OR staff to discuss and implement evolving best practices related to risk mitigation;
Manages complex research assessment areas related to dual-use technologies employed in research activities, sourcing domain-specific technical expertise as required;
Provides leadership and is responsible for ensuring up to date information on dual use technologies is incorporated in faculty department planning;
Responsible for ensuring modern data handling and data storage best practices are incorporated into funding application;
Ensures that all funding applications incorporate best practices related to management of intellectual property for Canada's economic security and prosperity
Controlled Goods and Export Controls
Under the guidance of and with dotted-line reporting to the Director, Research Partnerships, manages all functions related to compliance with Canadian Controlled Goods and Export Controls programs;
Responsible for the application and screening of Canadian controlled goods provisions against UW faculty applications;
Manages and leads the areas required for conducting security screenings of faculty, staff and senior administration requiring access to technology or information subject to Canada's controlled goods regulations;
Responsible for determining risk level of individuals and granting access to controlled goods;
Responsible for the signing authority on all security clearance applications;
Possesses a security clearance adequate for screening process at all levels of research security carried on at the university;
Works directly with federal government officials, particularly the National Research Counsel (NRC) representatives, regarding site audits and inspections of secure facilities;
Works directly with NRC security personnel in ensuring security feature compliance provisions upheld in new NRC-UW facility;
Reviews and approves End User Statements received by Procurement and Contract Services related to faculty equipment purchases and reviews export control provisions in industry contracts to ensure compliance;
Submits applications for export permits to Global Affairs Canada for goods or technology listed on the Export Control List, when required;
Ensures regulatory compliance per Government of Canada's Controlled Goods policies and procedures;
Liaises with internal departments (e.g. shipping, procurement, faculty members) as required in relation to policy and procedure development for managing export control compliance requirements at the University of Waterloo;
Manages the relationship between the university and external stakeholders (e.g., industry sponsors, Canadian, provincial, and U.S. government agencies) for all matters relating to Canadian controlled goods and export control.
Leads the development and implementation of UW new US Export control regime, set up to bring UW into compliance with all US Export control laws (Department of Commerce; US State Department; US Department of Defense)
Monitors compliance provisions with US export control regime for UW;
Works directly with UW faculty in achieving US compliance requirements;
Works directly with UW shipping to ensure compliance in all materials shipped from UW
Contract Security Program and Personnel Screening
Under the guidance of and with dotted-line reporting to the Director, Research Partnerships, manages most day-to-day functions related to compliance with the Contract Security Program;
Coordinates the submission of faculty, staff and student security screening applications to the Government of Canada's Contract Security Program;
Coordinates the documentation required to obtain information technology and facility clearances necessary for the university to conduct specific research involving government owned protected or secret assets;
Ensures compliance per Government of Canada's Contract Security Program policies and procedures
Research Security Education and Outreach
Leads faculty and research staff one-on-one consultations with respect to various aspects related to research security and risk mitigation, including laboratory security best practices, and/or physical space design and potential impact of various risk factors on research programs;
Leads in training of Office of Research leaders, directors, managers/senior managers to identify and manage potential security issues;
Serves as a resource to provide expertise across the University in relation to research security;
Responsible for outreach activities via workshops on research security, best practices and internal university processes;
Coordinates with senior government leaders and organizes government or private sector visits/workshops;
Engages external consultants regarding developing university-specific online training modules;
Supports the development and writing of educational materials focused on various research security topics;
Maintains a strong understanding of the current literature regarding industry standard best practices with respect to research security, risk mitigation and cyber-security hygiene;
Cultivates relationships with peer institutions on shared best practices
Research Security Human Resources Management
Manages research security staff to ensure compliance with granting applications and legal requirements
Provides oversight and guidance to research security team for strategic direction and analytic assessment
Leads people in interactions with multiple levels of government
Incident Response and Management
Proactively identifies situations which may jeopardize academic research or the reputation of the university or create legal or financial liability;
Communicates with relevant institutional and governmental bodies regarding any research security incidents that may arise;
Provides advice to individual faculty members and University senior leadership on response and mitigation in respect of security concerns
Qualifications:
Minimum of a Master's degree or equivalent experience.
3-5 years progressive experience in managing research security functions within an academic environment;
Demonstrated ability to determine the classification of technology/information within the appropriate regulatory regime, including the U.S. International Traffic in Arms Regulations (ITAR) and Export Administration Regulations (EAR) and Global Affairs Canada export control list;
Proven successful supervisory/mentoring ability.
Knowledge of risk assessment and risk mitigation planning and strategy development;
Must hold or be eligible for Secret-Level security clearance;
In-depth knowledge of relevant U.S. and Canadian regulations for export controls, including the U.S. International Traffic in Arms Regulations (ITAR) and Export Administration Regulations (EAR);
Experience with developing institutional security plans;
Demonstrated ability to review research applications and agreements with an eye to risk mitigation and compliance with export laws;
Demonstrated ability to communicate and collaborate effectively with individuals at all levels in the
organization;
Ability to set and manage priorities judiciously;
Strong conflict management and negotiating skills;
Superior analytical, evaluative and problem-solving abilities;
Excellent written and oral communication, interpersonal, negotiation, and leadership skills; Comfortable presenting to faculty and university leaders;
Diplomacy and discretion in handling matters which are highly sensitive and confidential;
Advanced knowledge of MS Word, Excel, PowerPoint, and Adobe Pro
Equity Statement:
The University of Waterloo acknowledges that much of our work takes place on the traditional territory of the Neutral, Anishinaabeg and Haudenosaunee peoples. Our main campus is situated on the Haldimand Tract, the land granted to the Six Nations that includes six miles on each side of the Grand River. Our active work toward reconciliation takes place across our campuses through research, learning, teaching, and community building, and is co-ordinated within our Office of Indigenous Relations.
The University values the diverse and intersectional identities of its students, faculty, and staff. The University regards equity and diversity as an integral part of academic excellence and is committed to accessibility for all employees. The University of Waterloo seeks applicants who embrace our values of equity, anti-racism and inclusion.  As such, we encourage applications from candidates who have been historically disadvantaged and marginalized, including applicants who identify as First Nations, Métis and/or Inuk (Inuit), Black, racialized, a person with a disability, women and/or 2SLGBTQ+.
All qualified candidates are encouraged to apply; however, Canadians and permanent residents will be given priority.
The University of Waterloo is committed to accessibility for persons with disabilities. If you have any application, interview, or workplace accommodation requests, please contact Human Resources at hrhelp@uwaterloo.ca  or 519-888-4567, ext. 45935.