Senior Manager, Real Estate Strategy and Analysis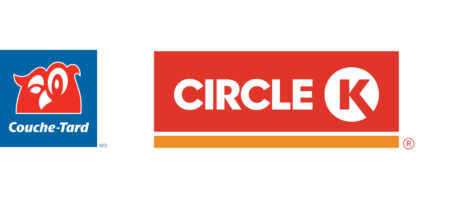 City : Toronto
Category : Real Estate
Industry : Retail
Employer : Alimentation Couche-Tard
Global Real Estate Analytics: 305 Milner Avenue Suite 400, Toronto, Ontario M1B 3V4
The Global Real Estate team is working hard on the 10 for the win strategy through opening new stores, relocations, and optimization of existing network. As a leader on the Global Real Estate Strategy & Analytics team, you will be instrumental in supporting these goals through leading & developing teams, building strategy, reporting, and analytics.
The Senior Manager, Real Estate Strategy & Analytics will report to the Head of NA Development Strategy in collaboration with Director of Strategy & Analytics. Key attributes of the candidate are an ability to develop strong analytical teams, project management, as well as an ability to communicate effectively, problem solve, and manage cross functional projects.
Responsibilities
Manage a team of Real Estate development analysts responsible for:

Leading and developing high performing analytics team. Maintains results by training, coaching, and counseling employees through annual objectives and routine communication
Building out site location approval packages across multiple business units for senior leadership to justify new to industry, raze & rebuild, relocation and single site acquisition opportunities. Ensuring accuracy of information, strong analysis, etc.
Developing market strategies, evaluating potential sites, building ROI models to bring alignment and standardization of development process/tasks to each market and reporting
Collaborate with development directors to manage the pipeline, prioritize workloads, develop and track market plans, etc.
Manage strategic projects (ex. HSD, Car Wash, Rural) by developing, prioritizing, and coordinating project work plans; ensuring project objectives are aligned with overall program goals & deliverables
Support process improvement through collaboration with Global Real Estate, Data and Analytics, and Business Intelligence as well as other functional groups and business units. Identifies, leads valuation, and deployment of various analytical tools to streamline process and improve insights
Build reports, develop presentations and storylines for strategic initiatives
Contribute ad-hoc analyses and insights by leveraging store data, financials, and other key metrics
Perform additional tasks as assigned
Requirements
Bachelor's degree required. Major in business administration, analytics, finance, real estate, or similar field preferred
5+ years work experience with real estate, analytics, real estate, or finance
Strong knowledge of real estate and construction process
Proficient in data analysis using various tools and statistical packages
Intermediate Microsoft Excel and PowerPoint proficiency
The person must be able to learn and adapt to the changing landscape and also implement change management
Highly organized with the ability to manage multiple projects, meet tight deadlines, and continually prioritize and re-prioritize tasks as new projects are assigned
Must possess strong analytical skills and strong attention to detail
Comfortable working independently and in cross-functional teams
Preferred Qualifications
5+ years relevant work experience with development, analytics, real estate, or finance.
Advanced Microsoft Excel proficiency, including knowledge of lookups, pivot tables, and power queries
Experience leading and developing teams
Experience working with SharePoint as a user and site administrator
Experience with Power BI, Alteryx, Smartsheet, GIS Systems, and Google Earth
3+ years working with a national or international retailer
Circle K is an Equal Opportunity Employer.
The Company complies with the Americans with Disabilities Act (the ADA) and all state and local disability laws. Applicants with disabilities may be entitled to a reasonable accommodation under the terms of the ADA and certain state or local laws as long as it does not impose an undue hardship on the Company. Please inform the Company's Human Resources Representative if you need assistance completing any forms or to otherwise participate in the application process.
Click below to review information about our company's use of the federal E-Verify program to check work eligibility: