Senior Manager, Product Marketing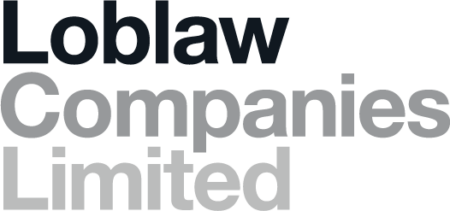 City : Toronto, Ontario
Category : Full time
Industry : Product Development
Employer : Shoppers Drug Mart®
Referred applicants should not apply directly to this role.
All referred applicants must first be submitted through Workday by a current Loblaw Colleague.
Come make your difference in communities across Canada, where authenticity, trust and making connections is valued – as we shape the future of Canadian retail, together. Our unique position as one of the country's largest employers, coupled with our commitment to positively impact the lives of all Canadians, provides our colleagues a range of opportunities and experiences to help Canadians Live Life Well®.

At Loblaw Companies Limited, we succeed through collaboration and commitment and set a high bar for ourselves and those around us. Whether you are just starting your career, re-entering the workforce, or looking for a new job, this is where you belong. 
Advance powered by Loblaw™ drives brands forward. We are unlocking Loblaw's exclusive customer intelligence, and millions of daily connections with shoppers to drive real impact for our business partners.  Backed by both the country's leading grocery and pharma retailer, and the nation's leading loyalty program, PC OptimumTM, we have a unique set of assets to help consumer brands reach customers and grow their retail business more effectively. Our dynamic team bridges loyalty, media, product, analytics, insights and strategy disciplines for integrated planning that empowers our own brands and those of our partners to reach Canadian customers at the right time, in the right way. 
At Advance powered by Loblaw™, we're always innovating to stay on the leading edge of a fast-evolving industry.  We seek great people who share our principles of authenticity, curiosity, trust, and collaboration.  You will get to work with some of the best minds in the industry and have the support of in-house world-class technologies to create solutions our customers will love. We're able to keep innovating because our colleagues are passionate about their work and excited about the future of retail and media. Come help shape this growing business with us! 
As the Senior Manager, Product Marketing you will be instrumental in building this growing retail media business by bridging our product innovation and sales activities. Leading the Product Marketing team, you will equip our account teams and clients with the top-tier marketing tools to successfully leverage our suite of capabilities. You will translate product-level value propositions into full-some marketing strategies that come to life across a variety of communication channels including sales presentations, 1-sheets, white-papers, website, email communications, events, and social channels.
Furthermore, you'll lead cross-functional teams to aligned launch timelines and establish channels for customer feedback to guide product innovation. By staying attuned to trends in the dynamic media and retail landscape, and feeding these into our product and marketing strategies, you will be a key thought-leader shaping our division's marketplace equity and competitive edge.
 
What You'll Do  
Lead the coordination of the go-to-market and external launch planning for product innovations and advancements across all product lines – media, loyalty and insights & analytics --

to maximize impact and adoption in market.

Oversee Product Marketing Managers to develop best-in-class, professional-grade marketing and sales materials tailored to the sales strategy and intended audience.

Work collaboratively with subject matter experts, including Product and Analytics leadership, to manage the pipeline of launches, design roll-out plans, and devise compelling communications to maximize the impact from our product portfolio.

Work with colleagues on the product team and data teams to shape the product roadmap and plan future product marketing activities.

Play a critical role in setting and managing the timelines and launch workstreams to align a cross-functional team to meet launch deadlines.

Ensure customer, product & business insights are leveraged by marketing managers to develop the most compelling external narratives across all communications to support our media-selling activities and show the value of our solutions.

Support managers in briefing account teams on product capabilities and value propositions of new solutions.

Play a key role in sales enablement, identifying opportunities to strengthen the account team's success with our capabilities and equipping them with additional insights, tools, or collateral to support selling activities effectively. 

Collaborate across the marketing team to ensure consistent dissemination of product information and selling narratives throughout all of our communications channels.

Establish and manage channels for structured customer feedback on products and capabilities, in partnership with Product and Sales leadership.

Act as senior leader on the planning function for Product Marketing work, developing strategies and action plans to maximize lead gen and revenue contributions of our product capabilities.

Stay abreast of trends in the media landscape bringing that intelligence into the Advance team and across our product planning.
What we're looking for… 
A strategic and self-driven marketing leader. A self-starter who can motivate and organize cross-functional stakeholders towards common objectives and deadlines.
5-10 years of marketing and communications experience, preferably with product marketing and/or B2B marketing experience supporting ad tech or media sales.
Adept marketing storyteller and strategist – someone who can translate data & insights into compelling marketing narratives in support of selling activities.
Exemplary organization, project management, and planning skills to help the marketing team organize the product launches across all business lines.
Knowledge of advertising technology and/or media is strongly encouraged.  Experience with consumer package goods and/or retail sectors would be an asset.
Impeccable attention to detail particularly around copywriting is a must-have.
An eye for design and compelling visual communication in PowerPoint is required. Hands on experience with Adobe's design suite or similar is even better.
Demonstrated ability to understand and communicate complex subject matter or solutions for a variety of audiences.
Experience with a wide variety of marketing communications including slideware and brochureware (both sales-centric and more technical documentation), whitepapers and other editorial products, social, email newsletters, managing website content etc.
Solid stakeholder management skills and exceptional communication skills.  Confident presentation skills are an asset.   
Ability to work independently and manage through ambiguity.
High proficiency with Microsoft Office suite expected, particularly PowerPoint. Working knowledge of Confluence, JIRA, Salesforce and other collaboration tools a plus.
Our commitment to Sustainability and Social Impact is an essential part of the way we do business, and we focus our attention on areas where we can have the greatest impact. Our approach to sustainability and social impact is based on three pillars – Environment, Sourcing and Community – and we are constantly looking for ways to demonstrate leadership in these important areas. Our CORE Values – Care, Ownership, Respect and Excellence – guide all our decision-making and come to life through our Blue Culture. We offer our colleagues progressive careers, comprehensive training, flexibility, and other competitive benefits – these are some of the many reasons why we are one of Canada's Top Employers, Canada's Best Diversity Employers, Canada's Greenest Employers & Canada's Top Employers for Young People.
If you are unsure whether your experience matches every requirement above, we encourage you to apply anyway. We are looking for varied perspectives which include diverse experiences that we can add to our team.

We have a long-standing focus on diversity, equity and inclusion because we know it will make our company a better place to work and shop. We are committed to creating accessible environments for our colleagues, candidates and customers. Requests for accommodation due to a disability (which may be visible or invisible, temporary or permanent) can be made at any stage of application and employment. We encourage candidates to make their accommodation needs known so that we can provide equitable opportunities.  
 
Please Note:
Candidates who are 18 years or older are required to complete a criminal background check. Details will be provided through the application process.