Senior Manager, Process Improvements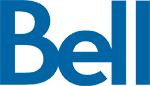 City : Verdun, Quebec
Category : Corporate Services
Industry : Telecommunication Services
Employer : Bell
Req Id: 414420

At Bell, we do more than build world-class networks, develop innovative services and create original multiplatform media content – we advance how Canadians connect with each other and the world.

If you're ready to bring game-changing ideas to life and join a community that values, professional growth and employee wellness, we want you on the Bell team.

Corporate Services is at the centre of the action, providing the support that enables Bell's industry leadership. Our Corporate Security & Responsibility, Communications, Human Resources, Procurement & Value Creation and Real Estate teams work collaboratively to drive our corporate strategy forward.

Summary
Employee Services is responsible for the payroll production of Bell Canada active employees and retirees as well as Bell subsidiaries. The team is also responsible for supporting employees with respect to the Ask HR questions, including the employee discount plan and HR transactions. Working in a contact centre environment, we constantly look for opportunities to improve service quality and efficiency. Among other things, new technologies provide opportunities for automation to improve these aspects.
Role Description
Reporting to the Director, Employee Services, the incumbent is the catalyst for leading the implementation of process improvements in addition to being responsible for various portfolios within the district, including workforce management, performance indicator reporting and the department coaches team.
The successful candidate will manage a team of manager and unionized employees. The candidate will support various stakeholder in the teams as well as internal partners in the company. We are looking for a highly motivated individual with a proven track record and knowledge in the field of WFM, project management, process improvement and people management. He or she will also have to influence senior management, with whom he or she will have to work closely in analyzing business opportunities, the best strategies, negotiation and scorecard preparation.
If you are passionate, driven and find yourself seeking interesting work for new challenges and continuous learning opportunities, then we want you to join our team.
Key Responsibilities
Propose and implement optimized and automated solutions to improve service quality and efficiency;

Manage a team of 3 managers and support them with the team of unionized employees, including work schedules and performance management;

Work with business partners to identify opportunities for improvement

Analyze and revise processes to simplify and increase team effectiveness

Analyze various performance indicators to determine team performance (Contact centre volumes daily activities trending)

Recommend and implement solutions that meet the highest level of service including automation and AI.

Governance of service contracts with some Bell Canada subsidiaries
Critical Qualifications
Undergraduate or graduate degree in Computer Science, Management or an appropriate combination of education and experience

In the course of their duties, this person will be required to interact with French & English speaking stakeholders across Canada

Excellent interpersonal skills with the ability to manage a team and supervise employees

Knowledge of Workforce Management

Excellent verbal, written and negotiation skills

High personal and professional integrity;

Ability to work with cross-functional teams

Strong analytical and problem solving skills

Experience in process reengineering and change management

Skills to develop and communicate executive presentations

Ability to proactively address situations

Advanced skills in Microsoft Office (Word, Excel and Powerpoint)
Preferred Qualifications
PMP certification or Project Management experience

Technology expertise related to artificial intelligence or automation
​#EmployeeReferralProgram

Adequate knowledge of French is required for positions in Quebec.
Additional Information:
Position Type: Management
Job Status: Regular - Full Time
Job Location: Canada : Quebec : Montreal || Canada : Quebec : Verdun
Flexible work profile: Mobile
Application Deadline: 09/27/2023
Please apply directly online to be considered for this role. Applications through email will not be accepted.
At Bell, we don't just accept difference - we celebrate it. We're committed to fostering an inclusive, equitable, and accessible workplace where every team member feels valued, respected, and supported, and has the opportunity to reach their full potential. We welcome and encourage applications from people with disabilities.
Accommodations are available on request for candidates taking part in all aspects of the selection process. For a confidential inquiry, simply email your recruiter directly or recruitment@bell.ca to make arrangements. If you have questions regarding accessible employment at Bell please email our Diversity & Inclusion Team at inclusion@bell.ca.
Created: Canada , QC , Montreal
Bell, one of Canada's Top 100 Employers.