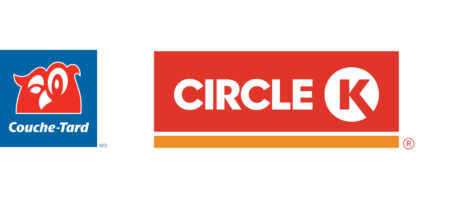 City : Laval
Category : Finance & Accounting
Industry : Retail
Employer : Alimentation Couche-Tard
Under the supervision of the Head of Global Process Optimization, the Sr Manager, PMO is responsible for managing the progress of the organization's projects by overseeing, supporting and developing the team of Project Managers.  You will also be responsible for promoting best practices in project planning, monitoring and execution, to help maximize the department's contribution.
Your responsibilities:
Manage a portfolio of projects or initiatives that span in one or multiple lines of businesses.
Provide on-site and remote leadership for project teams by building and motivating team members to meet project goals and milestones.
Provide full cycle project ownership: successful project delivery will include full implementation from initiation to deployment for one major or several minor projects simultaneously.
Manage all aspects of multiple related projects to ensure the overall program is aligned to and directly supports the achievement of strategic objectives.
Report on project success criteria results, metrics, test and deployment management activities.
Work creatively and analytically in a problem-solving environment demonstrating teamwork, innovation and excellence.
Participate in establishing practices, templates, policies, tools and partnerships to expand and mature these capabilities for the organization.
Prepare estimates and detailed project plans for all phases of the project.
Procure adequate resources to achieve project objectives in planned timeframes.
Manage the day-to-day project activities and resources and lead the project management team meetings.
Provide status reporting regarding project milestones, deliverable, dependencies, risks and issues across leadership.
REQUIRED SKILLS AND EXPERIENCE:
Possess a Bachelor's degree in Business Administration, and/or equivalent work experience in a related field;
Minimum of five (5) years of project management experience, including tracking and planning of projects within a cross-functional matrix environment.
Knowledge of both waterfall and agile techniques and ability to scale methodologies to the requirements and nature of the project.
Possess strong leadership and motivational skills to establish credibility, solve problems and build consensus with the ability to adapt to change and competing demands.
Proven ability to work creatively and analytically in a problem-solving environment demonstrating teamwork, innovation and excellence.
Possess strong communication skills, both written and spoken, effectively communicating to multiple levels across team members to executives, from IT to Finance and other business functions.
Couche-Tard/Circle K values diversity and inclusion and aims to create a safe, accessible and rewarding workplace that showcases the unique contribution of our employees to the success of our business. As an employer, we are committed to employment equity, we encourage a wide variety of applications to ensure that we have a diverse workforce that is representative of the customers and the communities we serve. Accommodations are available upon request for applicants who participate in all aspects of the selection process.