Senior Manager, People & Change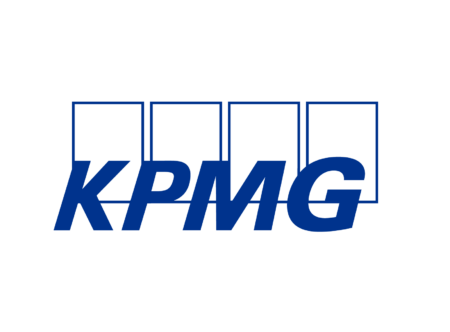 City : Vancouver
Category : Advisory
Industry : Finance
Employer : KPMG
Overview
At KPMG, you'll join a team of diverse and dedicated problem solvers, connected by a common cause: turning insight into opportunity for clients and communities around the world.
The Opportunity
Our People & Change team in Vancouver is looking for a motivated and high-performing Sr. Manager to deliver client engagements across a range of industries.
People & Change consulting is a fast-growing business. We offer high-performing professionals a clear career path with opportunities for advancement. Our people gain knowledge and experience in diverse domains of human capital, such as Change Management, Future of Work, Inclusion and Diversity, Digital HR Operations, and others, applied in a range of workplace environments and business contexts.
The culture of our team is collegial, inclusive, and supportive. We are a tight-knit group, working together across local and national lines.
What you will do
Provide leadership and operational advice to engagement teams and clients in the areas of HR transformation, organization design and effectiveness, change management, performance measurement, talent management, workforce planning, workplace of the future, inclusion and diversity, return to work and employee experience.

Develop and maintain productive relationships with clients, peers and partners

Design and implement innovative solutions to meet client needs using best practice research and intellectual capital materials

Initiate projects by developing project scope, including detailed, task-level work plans, resource, time, and cost estimates, required to successfully implement a viable solution.

Identify and develop business opportunities through external and internal networking and leading proposals

Support internal firm development by creating and contributing to new intellectual capital, leading internal teams and contributing to the development of others

Develop capability in in others and support junior team members in building skills and reaching their full potential
What you bring to the role
A minimum of 10 years' progressively responsible broad scope business management experience, with a minimum of 5 years' consulting firm experience.

Successful track record in areas in behavioral change management, organization design, organization development, or process improvement.

Must have experience in behavioral change management on system implementation projects

Excellent knowledge of HR processes and function

Good knowledge of performance measurement practices





Keys to your success

Ability and interest in developing new markets and in working in a growing business environment.

Professionalism in the execution of tasks.

High level of drive, enthusiasm and a positive attitude when coping with pressure at work.

Excellent interpersonal skills and demonstrated ability to work effectively in teams.

Excellent written and verbal communication skills
In British Columbia, the expected annual total compensation range for this position is $128,500 to $214,500. Determination of an applicant's compensation within this range is based on the individual's location, skills & competencies, and unique qualifications. In addition to total compensation, KPMG also offers a comprehensive, competitive Total Rewards program.
Keys to your success
KPMG individuals Deliver Impact | Seek Growth | Inspire Trust and understand that a diverse workforce enables us to deepen relationships and strengthen our business.
Providing you with the support you need to be at your best
For more information about KPMG in Canada's Benefits and well-being, click here.
Our Values, The KPMG Way
Integrity, we do what is right | Excellence, we never stop learning and improving | Courage, we think and act boldly | Together, we respect each other and draw strength from our differences | For Better, we do what matters
KPMG in Canada is a proud equal opportunities employer and we are committed to creating a respectful, inclusive and barrier-free workplace that allows all of our people to reach their full potential. A diverse workforce is key to our success and we believe in bringing your whole self to work. We welcome all qualified candidates to apply and hope you will choose KPMG in Canada as your employer of choice. For more information about Inclusion, Diversity & Equity in Recruitment, please click here.
If you have a question about accessible employment at KPMG, or to begin a confidential conversation about your individual accessibility or accommodation needs through the recruitment process, we encourage you to visit our accessibility page.