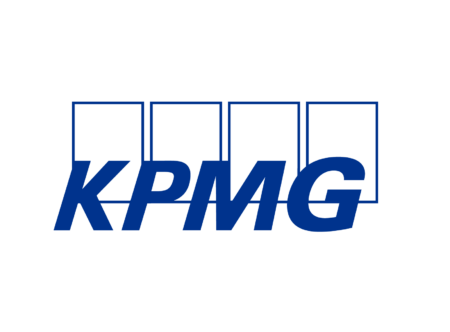 City : Toronto
Category : Advisory
Industry : Finance
Employer : KPMG
Overview
At KPMG, you'll join a team of diverse and dedicated problem solvers, connected by a common cause: turning insight into opportunity for clients and communities around the world.
The Opportunity:
KPMG's Management Consulting practice is adding to its team to focus on payment modernization in Canada's financial sector. In 2020, Canada saw an upsurge in the use of digital payments and the rise of Canadians' adoption of new ways to pay. KPMG will continue to drive change with leading financial institutions allowing our clients to support faster, more secure, data-rich payments that comply with international risk standards by leveraging emerging technologies.
We are looking to fill Senior Manager positions, in various locations across Canada. We are a dynamic and innovative team and equally passionate about what we do and the quality of services we provide to our clients.
What you will do
You will be at the forefront of our payment solutions ecosystem, leveraging your expertise to assess, capture, and translate intricate business issues into well-structured payment solutions. Your proficiency in both operational and technical domains will enable you to develop comprehensive work stream plans that drive impactful change.

As a strategic project leader, you will take ownership of defining, orchestrating, and successfully delivering complex projects.

Designing, building, launching, optimizing, and expanding full-stack payment solutions that precisely align with business requirements.

Cultivate relationships with a diverse group of stakeholders.

Serving as a subject matter expert, you will guide a diverse team of technology and project professionals during project implementation.

Participate in requirement gathering workshops, you will gain a deep understanding of our clients' business needs. This insight will empower you to tailor functional solutions and product demonstrations that resonate with various stakeholders.

In the pre-sales process, you will prepare compelling marketing materials such as presentations and demos to address potential customers' business requirements. Your expertise in showcasing the value of our solutions will drive new business opportunities.
What you bring to the role
A minimum of8-10 years of experience within the Financial Services Domain, with a focus on payment modernizations, digital assets, and wires.

Background in management consulting to manage complex programs efficiently.

Ability to navigate through matrixed organizational structures

Bachelor's degree from an accredited college/university, ideally in a numerate subject such as Computer Science, Mathematics, Electrical Engineering, Statistics, or Science. Equivalent practical experience will also be considered.
Keys to Success:
Ability to drive sales opportunities

Ability to manage teams and client relationships

Committed to support junior team members and support their career growth

Superior verbal and written interpersonal communication skills. French communication skills would be a strong asset.

Excellent client service skills.

Well organized with good prioritization/workload management abilities.

Professional discipline and importance of outstanding work.

Commitment to self-learning and continuous skill and professional knowledge development.
Keys to your success
KPMG individuals Deliver Impact | Seek Growth | Inspire Trust and understand that a diverse workforce enables us to deepen relationships and strengthen our business.
Providing you with the support you need to be at your best
For more information about KPMG in Canada's Benefits and well-being, click here.
Our Values, The KPMG Way
Integrity, we do what is right | Excellence, we never stop learning and improving | Courage, we think and act boldly | Together, we respect each other and draw strength from our differences | For Better, we do what matters
KPMG in Canada is a proud equal opportunities employer and we are committed to creating a respectful, inclusive and barrier-free workplace that allows all of our people to reach their full potential. A diverse workforce is key to our success and we believe in bringing your whole self to work. We welcome all qualified candidates to apply and hope you will choose KPMG in Canada as your employer of choice. For more information about Inclusion, Diversity & Equity in Recruitment, please click here.
For general recruitment-related inquiries, please contact the HR Delivery Centre at ca-fmkpmgcandinquiry@kpmg.ca.
If you have a question about accessible employment at KPMG, or to begin a confidential conversation about your individual accessibility or accommodation needs through the recruitment process, we encourage you to visit our accessibility page.