Senior Manager, Oracle- Finance Lead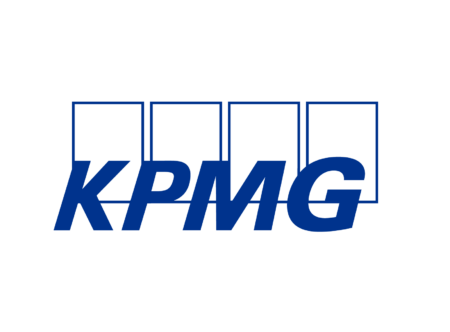 City : Toronto
Category : Advisory
Industry : Finance
Employer : KPMG
Overview
KPMG's Technology Consulting Advisory Practice strives to deliver business benefits from a broad range of technologies, helping our clients develop high-performing IT functions and leverage investments in current systems to deliver significant business value.
We help clients define their Information Management / IT / Digital strategy and assist them through the entire technology and digital transformational journey, for them to become a digitally connected enterprise.
Our skills in IT strategy and systems implementation help clients execute their transformation strategies with the technology best suited to their business, data, and information requirements.
Our Technology Consulting Advisory Practice is seeking a Senior Manager/Director to lead our Oracle Financials team. We are looking for talented professionals like you, with a proven record for motivating teams and delivering exceptional, meaningful client service.
What you will do
As a Leader in our Oracle Financials practice, you will use your strong business acumen and be a key member of a high performing team. you'll be learning from some of the best in the industry and growing your personal skillset by:
Leading Oracle Financials team and mentoring junior Oracle Consulting resources.

Motivating your team and creating a culture of inclusion by providing day-to-day guidance and actionable coaching.

Supervising and providing performance management for more junior staff working on assigned engagements.

Manage capacity consumed and available for planning and delivery across the team

Manager and maintain Oracle Financials pipeline.

Lead the transition of approved projects to required resources

Collaborate with other leads and partners on KPIs, pipeline and quality for assigned engagements

evaluate areas of improvement and eliminate issues before they impact engagements and participating team members

Ability to identify the value delivered by an Oracle solution for our clients and provide a point of view on what it should look like

Attract new business by creating compelling proposals and building relationships with the client and the Oracle team

Mentor and train junior resources to help build up Oracle delivery capability
Drive profitability and continued success by managing service quality and cost throughout the delivery

Serving as Functional Lead for key process workstreams on Oracle Financials implementation projects.

Overseeing multiple client service delivery teams with Oracle Financials implementation projects in compliance with firm and practice unit service delivery standards.

Building long-term business relationships with front-line, senior, and executive personnel through engagements and networking in professional organizations.

Contributing Oracle system and financial process expertise to support client pursuits and business development efforts (including preparing proposals and leading presentations to senior executives).

Taking accountability for client deliverables by leading engagements and teams to successful outcomes with a focus on supporting your team, client needs and generating value.

Working with senior KPMG leaders to understand, enhance and integrate service offerings across the operations.
What you bring to the role
Bachelor's or master's degree in Business, Information Technology, Computer Science, or equivalent experience.

5+ years of experience in leading teams, delivering large scale, complex business transformational projects and programs within Oracle SaaS Cloud across multiple workstreams such as Finance, Procurement, Human Resources and Technology

Demonstrated experience with the implementation Oracle SaaS Cloud Technology.

Minimum 10 years of previous consulting experience.

Proven experience working in a client facing role, with strong relationship building and influencing skills at the senior management level and a passion for client satisfaction and delivery excellence.

Superior communication skills, both written and verbal.

You will have completed multiple implementations with Oracle Cloud Suite.
Keys to your success:
KPMG individuals Deliver Impact | Seek Growth | Inspire Trust and understand that a diverse workforce enables us to deepen relationships and strengthen our business.


Providing you with the support you need to be at your best




For more information about KPMG in Canada's Benefits and well-being, click here.
Our Values, The KPMG Way
Integrity, we do what is right | Excellence, we never stop learning and improving | Courage, we think and act boldly | Together, we respect each other and draw strength from our differences | For Better, we do what matters
KPMG in Canada is a proud equal opportunities employer and we are committed to creating a respectful, inclusive and barrier-free workplace that allows all of our people to reach their full potential. A diverse workforce is key to our success and we believe in bringing your whole self to work. We welcome all qualified candidates to apply and hope you will choose KPMG in Canada as your employer of choice. For more information about Inclusion, Diversity & Equity in Recruitment, please click here.
For general recruitment-related inquiries, please contact the HR Delivery Centre at cafmcdnhrsthotline@kpmg.ca.
If you have a question about accessible employment at KPMG, or to begin a confidential conversation about your individual accessibility or accommodation needs through the recruitment process, we encourage you to contact us at cafmcdnhrsthotline@kpmg.ca or phone: 416-777-8002 or toll free 1-888-466-4778.