Senior Manager, Municipal Assessments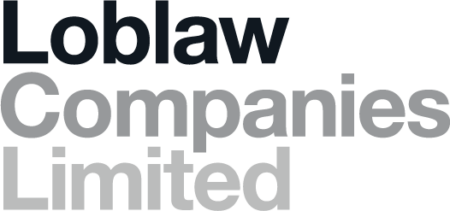 City : Brampton, Ontario
Category : Full time
Industry : Real Estate
Employer : Shoppers Drug Mart®
Referred applicants should not apply directly to this role.
All referred applicants must first be submitted through Workday by a current Loblaw Colleague.
Come make your difference in communities across Canada, where authenticity, trust and making connections is valued – as we shape the future of Canadian retail, together. Our unique position as one of the country's largest employers, coupled with our commitment to positively impact the lives of all Canadians, provides our colleagues a range of opportunities and experiences to help Canadians Live Life Well®.

At Loblaw Companies Limited, we succeed through collaboration and commitment and set a high bar for ourselves and those around us. Whether you are just starting your career, re-entering the workforce, or looking for a new job, this is where you belong. 
Senior Manager, Municipal Assessments
Position Summary
Reporting to the Director, Municipal Assessments, the Senior Manager is responsible for assessment management and tax audits for their portfolio of properties as part of the property tax team. The Senior Manager will apply their expertise and management skills to find opportunities to minimize the Company's property tax expense.
Primary Responsibilities
Responsible for reviewing assessments, identifying inaccuracies and opportunities for reductions
Conduct market data research, detailed commercial lease, and sales transaction analysis, costing reviews and compiling all other relevant information that impacts value and supports a case for reduction.
Prepare and submit procedural documentation in support of appeal case and ensure Team monitors and adheres to all legislated procedural scheduling timelines
Resolve appeals through negotiation and pre-roll discussions with assessment authorities, municipalities and appear before assessment Tribunals, when required
Oversee all assessment authority requests for information and sales questionnaires. Ensure Team responds accurately, timely so Loblaw's appeal rights are maintained
Lead and coordinate on-site property inspections with assessing authorities and store management
Lead municipal tax bill verification/payment process. Ensure Finance and company compliance is met. Responsible for preparation of detailed tax impact calculations to ensure accurate refunds. Research and inform team on municipal rebate programs, incentives available, to reduce taxes!
Complete tax audits, on Landlord property tax recharge billings for a portion of the Team's leased portfolio, and ensure compliance with lease terms, legislation, and case law. Correspond with Landlords, acquire all necessary documentation and commence dispute and negotiation of overcharges.
Lead, support and mentor direct reports to reach their highest potential
Other special projects, as assigned.
Qualifications
Proven people leadership skills and able to work with diverse personalities and styles
Ability to collaborate across departments and cultivate positive relationships within a team environment
Ability to work in a fast-paced environment, manage staff, handle a high-volume workload, tight deadlines and adapt to multiple changes in priorities
Excellent written and verbal communication skills
adept strategic problem solver with the ability to make supportable decisions
Expertise in understanding and interpreting complex commercial leases, legislation, and other relevant legal documents
Strong research skills, familiar with valuation methodologies, and ability to resolve sophisticated tax calculations and apportionments
Self-starter, detail oriented and possess strong, organization, negotiation, and mathematical skills
Proficiency in Microsoft Excel, Word, PowerPoint
5-7+years of experience working in Property Tax and Assessment Industry.
Post-secondary education equivalent to a university degree in and/or college related diploma in real estate, or a related field. Designation with Institute of Municipal Assessors (A.I.M.A.) or similar desired!
Our commitment to Sustainability and Social Impact is an essential part of the way we do business, and we focus our attention on areas where we can have the greatest impact. Our approach to sustainability and social impact is based on three pillars – Environment, Sourcing and Community – and we are constantly looking for ways to demonstrate leadership in these important areas. Our CORE Values – Care, Ownership, Respect and Excellence – guide all our decision-making and come to life through our Blue Culture. We offer our colleagues progressive careers, comprehensive training, flexibility, and other competitive benefits – these are some of the many reasons why we are one of Canada's Top Employers, Canada's Best Diversity Employers, Canada's Greenest Employers & Canada's Top Employers for Young People.
If you are unsure whether your experience matches every requirement above, we encourage you to apply anyway. We are looking for varied perspectives which include diverse experiences that we can add to our team.

We have a long-standing focus on diversity, equity and inclusion because we know it will make our company a better place to work and shop. We are committed to creating accessible environments for our colleagues, candidates and customers. Requests for accommodation due to a disability (which may be visible or invisible, temporary or permanent) can be made at any stage of application and employment. We encourage candidates to make their accommodation needs known so that we can provide equitable opportunities.  
 
Please Note:
Candidates who are 18 years or older are required to complete a criminal background check. Details will be provided through the application process.