Senior Manager, Industrial and Major Projects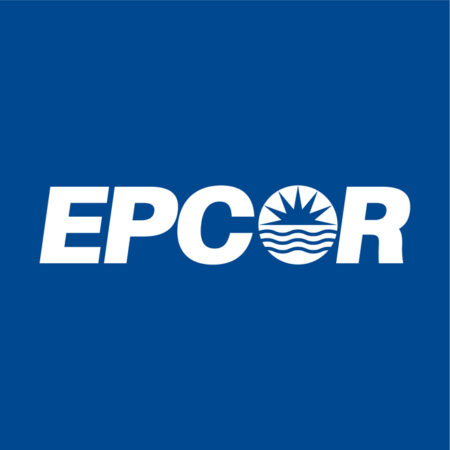 City : Edmonton
Category : Permanent Full Time
Industry : Utilities
Employer : EPCOR
Highlights of the job
We are hiring one Full Time Permanent Senior Manager, Industrial and Major Projects position working out of Edmonton, Alberta.
The Senior Manager, Industrial and Major Projects is accountable for the planning, performance and execution of capital projects within Commercial Services. This includes ensuring the development of standard practices for delivery of Commercial Services projects and the delivery of high quality major capital projects safely, on time and on budget.
We are accepting applications from current EPCOR Employees and external applicants at this time.
What you'd be responsible for
Planning 
Providing input to Project and Technical Services plans and directions while ensuring an appropriate understanding of EPCOR Utilities Inc. and Project and Technical Services strategy throughout Project Delivery.

Participating in the development of a strategy and business plan for the function.

Defin

ing

clear

metrics,

priorities, actions and performance expe

ctations for the upcoming annual work plan, inc

luding those of direct reports.

N

egotiat

ing

,

plan

ning

and

manag

ing

multiple large and complex agreements and/or contracts

.

Strategizing and supporting business / project development in preparing budgets, resource plans, and scopes for various stages of project delivery.

Monitoring the execution of the business plan.
Operational Excellence 
Identify

ing

, implement

ing

, and monitor

ing

opportunities for continuous improvement or broader

transformation of the function including

investigating and implementing

advancements in technologies and industry practices.

Strategically planning and identifying necessary budget requirements, facilitating best practices in project management, integrating construction activities with operations,

and

executing project strategies

.
Execution
Providing

clear direction to execute the business plan

and contracts across Canada and in the United States.

Critical project activities and metrics including budgeting, scheduling and reporting.

Deliver

ing

Commercial Services major projects safely, on time, on budget and within the prescribed metrics of success for each project.

Ensuring

the alignment of activities, address

ing

issues/problems/concerns, and respond

ing

to

shifting

priorities.
Talent
Develop

ing

, implement

ing

and maintain

ing

an appropriate organization design, which includes vertical and functional position alignment, clarity of accountabilities and authorities (managerial and cross functional); matching people to positions; matching tasks to positions; and managerial leadership practices.

Creating

and develop

ing

capable, committed, and high-performing team(s).
Relationships
Building and maintaining effective c

ross-functional relationship

s across EPCOR, with design-build partners, and clients. Se

ek

ing information and creating

effective solutions.

Consulting with stakeholders to create understanding about issues, concerns, or opportunities.

Collaborating

with colleagues

across

functions to

align

and

integrate

business plans.

Providing

(technical) insights and expertise to support decision-making.

Resolves conflict and enables positive

interactions
What's required to be successful
Education consisting of a Post-Secondary Degree or Diploma in Engineering,  Engineering Technology, Science, Business, Trades or other related discipline combined with

10

or more years of experience in a construction setting.

Ability to work in a fast-paced, dynamic and high-intensity environment.

Professional Engineering or Project Management Designation would be considered an asset.

Knowledge of engineering design and construction of electrical distribution and transmission, natural gas distribution and renewable energy infrastructure.

Knowledge and experience of engineering design and construction of water and wastewater distribution/collection and treatment facilities in both municipal and industrial environments.

10+ years of project management experience. This experience must include projects for industrial clients as well as experience on projects exceeding $50M.

5+ years demonstrated experience in the direct delivery of major projects.

5+ years of experience leading and managing other project management professionals.

Ability to deliver large complex projects in a commercial / industrial environment.

Ability to manage multiple large and complex agreements and/or contracts.

Ability to travel up to 50% of the time, including to Ontario as well as the United States.
Other important facts about this job
Jurisdiction: MGMT
Hours of work: 40 hours per week
Application deadline:March 26, 2023
Internal EPCOR Employees please ensure that you are using your "@epcor.com" email address.
Learn more about Working at EPCOR!
Follow us on LinkedIn, Twitter, Glassdoor or Facebook!
#LI-TA8
Please note the following information:
A requirement of working for EPCOR is that you are at least 18 years of age, successfully attained a high school diploma (GED, or equivalent level of secondary education) and legally entitled to work in Canada. (A copy of a valid work permit may be required.)

If you are considered for the position, clearance on all applicable background checks (which may include criminal, identity, educational, and/or credit) and professional reference checks is required. Some EPCOR positions require an enhanced level of background assessment, which is dictated by law. These positions require advanced criminal record checks that must also be conducted from time to time after commencement of employment.

A technical/practical assessment may be administered during the selection process and this exercise will be used as a part of the selection criterion.

To meet the physical demands required of some positions, candidates must be in good physical condition and willing to work in all weather conditions. Clearance on pre-placement medical and drug and alcohol testing may be required.