Senior Manager, Human Resources CP3 BTS / BST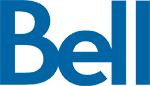 City : Boucherville, Quebec
Category : Corporate Services
Industry : Telecommunications
Employer : Bell
Carry the legacy of Bell. Be a part of the company helping the world connect better. By choosing Bell Technical Solutions, you will be choosing a career and not just a job. By nurturing talent and providing infinite growth opportunities, Bell Technical Solutions continuously aims to bring about an instrumental change in careers, lives and dreams. Join us today to discover the personal touches behind the infinite web of communications services and let us make it right, make it personal and make it better. 
Are you looking to join a dynamic, innovative, communications company who is commitment to creating a thriving, prosperous and more connected world? If so, we would love to tell you our story. 
Job overview
Reporting to the Director, Human Resources, Labour Relations and Health & Safety, the Senior Manager, Human Resources will be responsible for strategy and team leadership in the areas of Talent Acquisition, Organizational Development and other Human Resources programs. This role will work collaboratively with business leaders (internal and external) and other HR partners to develop, research and support programs that meet BTS' Human Resources needs and objectives. To succeed in this role, the candidate will need to be a strong and experienced HR leader with excellent project management skills and proven ability to manage several projects simultaneously.
Key Responsibilities
Develop a first-class sourcing and talent pipeline through new innovative tactics and drive an unparalleled end-to-end candidate experience

Lead, coach and develop the Talent Acquisition and HR Support team to improve capability, encourage best practice and demonstrate a passion for creating a culture defined by service excellence

Manages the development and execution of corporate and mass recruitment initiatives to meet workforce demands; tracking number of hires per region, monitor team progress, and present progress to leadership team

Manage all recruitment, attrition, retention, and other HR analytics as well as prepares statistical reporting analysis to ensure effective service delivery to the business

Partner in the development and deployment of HR policy/program implementation

Manage and coordinate activities related to the performance management of leaders for the entire organization;

Provide support in the implementation of the talent assessment, identification and development process, necessary for the achievement of business objectives and the establishment of an effective succession management process.

Assess needs and develop leadership development programs focused on achieving strategic objectives

Manage attrition reporting and retention tactics to ensure effective service delivery to the business & retention of talent
Critical Qualifications
University degree in Human Resources or related discipline

Minimum 5 years in a Human Resources Consulting role and Recruitment related experience

Must have strong analytical and leadership skills focused on results and teamwork, with a client service orientation skills

CHRL/CHRP designation is an asset

Previous experience managing direct reports is a requirement

Strong Project management skills and skilled at leading multi-stakeholder working teams

High degree of proficiency in all MS Office programs (Excel, PowerPoint and Word); knowledge of SAP an asset

Capacity to plan and execute Social and Traditional media recruitment campaigns

Bilingual French and English language skills is an asset
Preferred Qualifications
Business acumen and strategic focus

Demonstrated ability to develop strong partnerships and client relationships

Be a strategic and analytical thinker with strong interpersonal skills and the ability to build partnerships with senior leaders and various business functions.

Strong planning and organization skills

Excellent communication skills, including solid listening skills
Additional Information
Position type: CP3 - Senior Management

Job status : Regular - Full time - Replacement for maternity leave

Possible work location : Boucherville QC or Mississauga ON.

Flexible work profile: Mobile
What's In For You?
Excellent benefits, RRSP with company contribution, competitive compensation

Access to numerous discounts and the purchase of company shares

Leaders who support your development through coaching and opportunity management

Work in a dynamic, collaborative and creative team

Development opportunities through training and educational assistance programs

Opportunities to progressively assume greater responsibility
Adequate knowledge of French is required for positions in Quebec.
Please apply directly online to be considered for this role. Applications through email will not be accepted.

Please note that the only information related to the Performance Management Process (PMP) that should be included on your resume or cover letter is your current rating (Exceeds, Achieves, etc.). A more detailed copy of your PMP may be requested at a later date.
At Bell Technical Solutions, we do not just accept differences - we celebrate it. We are committed to fostering an inclusive, equitable, and accessible workplace where team members feel valued, respected, and supported, and has the opportunity to reach their full potential. We welcome and encourage applications from people with disabilities.
Accommodations are available on request for candidates taking part in all aspects of the selection process. For a confidential inquiry, contact your recruiter or send us an email at recruitment@belltechsolutions.ca to make arrangements. If you have questions regarding accessible employment at Bell, please email our Employment Equity team at Equite-Equity@bellsolutionstech.ca.