Senior Manager, Government Affairs and Strategic Partnerships – AB and SK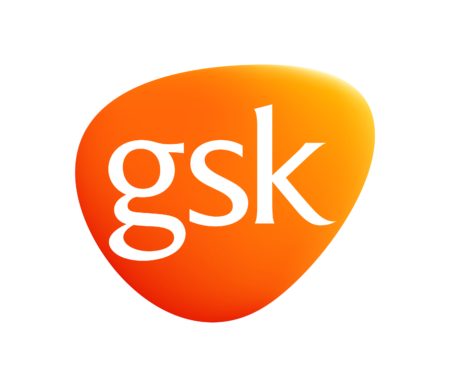 City :
Category : Autre
Industry : Healthcare
Employer : GSK
Nom du site:
Canada – Alberta – Calgary, Canada – Alberta – Edmonton, Canada – Saskatchewan – Regina, Canada – Saskatchewan - Saskatoon
Date de publication:
Jul 27 2023
**The ideal candidate will be based in Alberta and this position will require frequent travel within Alberta and Saskatchewan *
Job Purpose
As the Senior Manager, Government Affairs & Strategic Partnerships in Alberta and Saskatchewan, you will lead the strategic priorities for  GSK with the Government of Alberta and the Government of Saskatchewan, to drive policy and market access initiatives aligned to business objectives and position GSK as an industry leader and preferred business partner.
Details (Your Responsibilities):  This role will provide YOU the opportunity to lead key activities to progress YOUR career, these responsibilities include some of the following:
Successful candidate must have the ability (expertise) to thrive in an ambiguous environment, have a sense of urgency, leadership and self-starting initiative to:
Build strategic relationships internally and externally, and enable the right customer connections to achieve business objectives
Develop strong customer relationships within key branches of the Ministry of Health, including the Drug plan as well other Ministries such as Economic Development, Red Tape, Finance and Premier's office
Develop and implement strategies to increase understanding of GSK's business and issues amongst policy makers and influential third parties in  Alberta and Saskatchewan
Acts as a key spokesperson with government and third-parties on government and policy-related issues
Shape the commercial environment to optimize opportunities and manage challenges to GSK business
Tracks

legislation/regulation

proposed by government bodies and works with cross functional team to develop appropriate responses
Work with IMC in achieving associated Policy & Market Access

objectives     

Demonstrate strategic Regional Customer Engagement planning and execution to deliver Public reimbursement aligned to business objectives, in both pharmaceuticals and vaccines
Co-ordinate and align regional reimbursement strategies with Market Access Strategists by ensuring regional insights are embedded
Proactively identify mechanisms that lead to accelerated product performance post-reimbursement in appropriate patients
Actively shares insights, knowledge and experience with members of the broader team, and contributes to collaborative efforts across the team
Understand and develop opportunities for strategic partnerships in  Alberta and Saskatchewan to drive policy Initiatives
Why you?
Basic Qualifications:
We are looking for professionals with these required skills to achieve our goals:
Bachelor's degree completed
Valid driver's license*
Previous work in Government or calling on Government, preferably in  Alberta and Saskatchewan
Knowledge of Provincial & National drug policy framework
Broad knowledge of healthcare issues and the pharmaceutical / Life Science industry
Firm understanding of the unique pharmaceutical market, customer, patient and health care system
Strong track record of delivering results in a quick-changing and high-energy environment
Demonstrated ability to develop and execute comprehensive, innovative strategic action plans
Proven ability to multi-task across a wide range of complex issues, and to lead complex projects to completion
Exceptional project management and leadership skills in a cross-functional matrix team environment
Proven experience in effective customer relationship management & contact planning
Outstanding technical written and verbal communication skills, as well as presentation skills
Outstanding interpersonal, communication, negotiation and influencing skills
Ability to travel in both  Alberta and Saskatchewan (ideally candidate will reside in BC)
*This position requires the employee to drive routinely on Company business and allows for the provision of a company – leased vehicle. However, to be eligible for this position and a company vehicle, GSK will need to obtain acceptable results from a license verification inquiry and drivers abstract review against its safe driver program requirements.
Preferred Qualifications
If you have the following characteristics, it would be a plus:
MBA an asset
Expertise in British Columbia political landscape
Experience working in GSK therapeutic areas
Expert knowledge of the territory and organization analysis
Proficiency with Excel and analytics tools
Why GSK?
GSK is a global biopharma company with a special purpose – to unite science, technology and talent to get ahead of disease together – so we can positively impact the health of billions of people and deliver stronger, more sustainable shareholder returns – as an organisation where people can thrive.
Getting ahead means preventing disease as well as treating it, and we aim to impact the health of 2.5 billion people around the world in the next 10 years. Our R&D focus is to deliver a new generation of vaccines and medicines using the science of the immune system, human genetics and advanced technologies to get ahead of infectious diseases, HIV, cancer and other immune-mediated and respiratory diseases. We do all this with a commitment to operate responsibly for all our stakeholders by prioritising Innovation, Performance and Trust.
Our bold ambitions for patients are reflected in new commitments to growth and a significant step-change in delivery over the next five years. This means more GSK vaccines and medicines, including innovative new products, will reach more people who need them than ever before.
We have long believed that building trust is key to stronger performance, helping to create value for shareholders, impact for patients and society and a reason outstanding people choose to work for and with us. That's why being a responsible business is an integral part of our strategy. Taking action on environmental, social and governance issues is a key driver in our strategy.
Our success absolutely depends on our people. While getting ahead of disease together is about our ambition for patients and shareholders, it's also about making GSK a place where people can thrive. We want GSK to be a place where people feel inspired, encouraged and challenged to be the best they can be. A place where they can be themselves – feeling welcome, valued and included. Where they can keep growing and look after their wellbeing. So, if you share our ambition, join us at this exciting moment in our journey to get Ahead Together.
Find out more: 
*LI-GSK
GSK est un employeur qui prône l'égalité des chances et s'engage en faveur de la diversité et de l'inclusion. Nous invitons toutes les personnes qualifiées à postuler à nos offres d'emploi. GSK s'engage à tenir compte des besoins des personnes handicapées. Si vous avez besoin d'un logement à n'importe quel stade de la procédure de candidature ou si vous souhaitez plus d'informations sur nos politiques de logement, veuillez nous contacter à l'adresse canada-recruitment@gsk.com. Merci de ne pas envoyer votre curriculum vitae à cette adresse électronique et de postuler via la procédure de candidature en ligne pour ce poste.
En tant qu'entreprise axée sur la santé et la science, GSK est résolue à suivre les recommandations énoncées par Santé Canada et à prendre toutes les mesures nécessaires pour aider à freiner la propagation de la COVID-19, ce qui comprend la vaccination contre la COVID‑19. Nous croyons fermement que c'est la meilleure façon d'aider à protéger ceux qui nous importent le plus : nos employés, les membres de nos familles et de nos collectivités, ainsi que les patients et les consommateurs que nous servons. À cette fin, nous avons pris une mesure de taille pour assurer la sécurité de nos employés pendant cette crise mondiale de santé publique.
Ainsi, seuls les employés entièrement vaccinés contre la COVID-19 peuvent se rendre à nos bureaux de Mississauga et de Laval (Montréal). De plus, tous les employés en contact direct avec les clients qui, dans le cadre de leur travail, fréquentent des établissements de soins de santé comme les hôpitaux, les pharmacies ainsi que les cabinets de médecins et de dentistes devront être entièrement vaccinés contre la COVID-19. Malgré ce qui précède, les employés peuvent demander une mesure d'adaptation pour des motifs liés aux droits de la personne, y compris des problèmes de santé ou des croyances religieuses. La santé et la sécurité de nos employés demeurent l'une de nos grandes priorités.
Avis important aux agences de placement ou de personnel

GSK n'accepte aucune candidature référée par une agence de placement ou de personnel sur ce site. Toutes les agences de placement ou de personnel sont tenues de transmettre de telles références au Service des ressources humaines ou d'approvisionnement de GSK pour obtenir préalablement une autorisation écrite lui permettant soumettre une candidature en réponse à une offre d'emploi de GSK. Cette autorisation préalable est une condition essentielle à toute entente (verbale ou écrite) à ce sujet entre une agence de placement ou de personnel et GSK. En l'absence de toute autorisation écrite en ce sens, toute démarche entreprise par une agence de placement ou de personnel sera considérée avoir été faite sans le consentement ou sans entente contractuelle liant l'agence de placement ou de personnel et GSK. Le cas échéant, GSK ne sera pas responsable de tous frais découlant de telles démarches ou de tous frais associés à quelque candidature qu'une agence de placement ou de personnel aurait pu afficher sur ce site.