Senior Manager – Financial Risk Management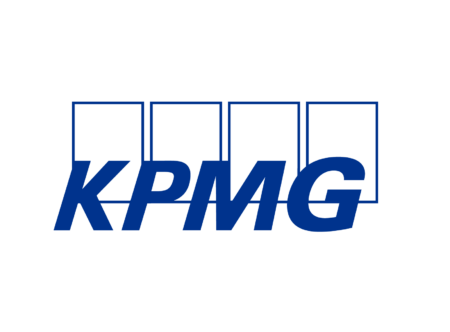 City : Toronto
Category : Advisory
Industry : Finance
Employer : KPMG
Overview
At KPMG, you'll join a team of diverse and dedicated problem solvers, connected by a common cause: turning insight into opportunity for clients and communities around the world.
The Opportunity
KPMG's Financial Risk Management (FRM) professionals help companies manage complex market, regulatory, operational and credit risks by shaping their risk and business strategies to effectively mitigate or take advantage of such exposures and enhance their compliance stance.
Backed by deep industry knowledge, our team works with organizations to strengthen their governance and operating models, positioning them to effectively achieve their risk management goals. KPMG's FRM professionals help organizations by addressing complex challenges, creating and protecting sustainable business value and transforming risk into a strategic advantage.
Practice Areas:
Credit Risk Management

Market and Treasury Risk

Liquidity Risk Management

Operational Risk Management

Regulatory Advisory
What you will do
Reporting to the Financial Risk Management (FRM) Partners in Risk Consulting, the FRM Senior Manager will work with Financial Services clients in the GTA, across various areas of Risk and Regulation including Financial Risk, Operational Risk, Regulatory Risk and Risk/Regulatory Transformation. The Senior Manager will help shape their clients' risk and business strategies to effectively mitigate or take advantage of such exposures and enhance their regulatory and compliance stance.
Part of your job responsibilities will also be:
Engagement risk management:

quality assurance through file review, engagement planning, development and monitoring, engagement profitability - Simultaneously deliver multiple client engagements of varying size, scope and complexity.

Business development:

taking an active role in the business community to increase awareness of the firm's services and level of commitment to the local market, developing and maturing relationships with internal staff and clients, developing proposals, identifying and pursuing opportunities to increase the practice's large regulatory and risk transformation projects.

Service Delivery

: conducting research, performing technical testing, writing reports, conducting interviews and communicating regularly with clients and resources.

Guiding field engagement teams as well as coaching and mentoring junior staff members.
What you bring to the role
To be successful in this role, the Financial Risk Management Sr Manager will possess:
Appropriate candidates will hold a post-secondary degree within a relevant field of study.

Of preference, 10+ years of experience working in financial risk management in the financial services industry.

Expert knowledge of credit risk including in the areas of credit risk model development and model validation, including ECL and capital models.

Experience in the development and/or validation of ECL models, Internal Risk Rating models (PD, LGD and EAD) for various products as retail (mortgages, revolvers, other retail) and non-retail portfolios (corporate, commercial, real estate).

Knowledge of other financial risks including market risk, liquidity risk (treasury and capital markets), and regulatory capital.

Experience in risk transformation including managed services, technology implementation, solution development (incorporation of AI/automation), or risk function transformation.

Understanding of regulatory compliance and non-financial risk (operational risk) and the related regulatory bodies OFSI, OSC etc.

A developed network in the financial services sector in the local market, a consulting mindset, sales focused and technical capability.

The ability to work across emerging technologies and understand how they are being used in their respective areas.

An interest in continuous learning and intrinsic motivation to drive the right solutions within the client's price point.

A collaborative mindset, being an individual who puts the team above themselves, and the willingness to work hands-on.
Keys to your success
KPMG individuals Deliver Impact | Seek Growth | Inspire Trust and understand that a diverse workforce enables us to deepen relationships and strengthen our business.
Providing you with the support you need to be at your best
For more information about KPMG in Canada's Benefits and well-being, click here.
Our Values, The KPMG Way
Integrity, we do what is right | Excellence, we never stop learning and improving | Courage, we think and act boldly | Together, we respect each other and draw strength from our differences | For Better, we do what matters
KPMG in Canada is a proud equal opportunities employer and we are committed to creating a respectful, inclusive and barrier-free workplace that allows all of our people to reach their full potential. A diverse workforce is key to our success and we believe in bringing your whole self to work. We welcome all qualified candidates to apply and hope you will choose KPMG in Canada as your employer of choice. For more information about Inclusion, Diversity & Equity in Recruitment, please click here.
For general recruitment-related inquiries, please contact the HR Delivery Centre at cafmcdnhrsthotline@kpmg.ca.
If you have a question about accessible employment at KPMG, or to begin a confidential conversation about your individual accessibility or accommodation needs through the recruitment process, we encourage you to contact us at cafmcdnhrsthotline@kpmg.ca or phone: 416-777-8002 or toll free 1-888-466-4778.