Senior Manager, Finance Due Diligence & Advisory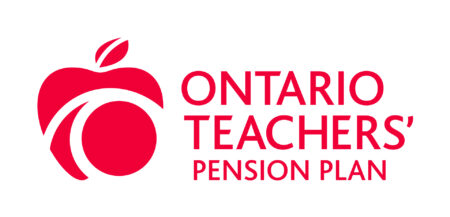 City : Toronto, Canada
Category : Finance
Industry : Financial Services
Employer : Ontario Teachers' Pension Plan - OTPP
Senior Manager, Finance Due Diligence & Advisory
The opportunity
The Advisory group is part of the Due Diligence & Advisory Department within the Finance Division. We are responsible for providing business advisory and reputational risk management services to internal (primarily the Investments division) and external partners. We also work in tandem with functional partners throughout the organization and have an externally facing role in working with external firms and service providers, as well as strategic relationships with Teachers' portfolio companies.
Who you'll work with
You will report to the Managing Director ("MD"), Due Diligence & Advisory and will build and maintain relationships with existing and prospective vendors as well as internal partners in our Investments Division.
What you'll do
This role is primarily accountable for the client engagement and delivery of deal and portfolio company-related advisory services to Departments within the Investment Division and key functional partners.  Such services may include but are not limited to:
Customized deal-related advisory focused on a specific area(s) of risk to support the Investment deal teams;

Market research and/or insights, where appropriate;

Guidance to portfolio companies to support operational or enterprise matters;

Partnership with other external advisors, where required. 
Reputational risk guidance (related to transactions, external relationships/partnerships etc.) is also a key focus for this role.  You will have a central role and will be accountable in supporting the management and mitigation of reputational risk at Teachers' through: ​
Assessing external investigative due diligence firms to ensure they possess the appropriate capabilities to address reputational risk in specified jurisdictions; 

Advising our investment teams on research scope, interpretation of research findings, and jurisdiction-specific risk matters to consider.

Support other areas of reputational due diligence such as certain pre-transaction know-your-customer ("KYC") reviews.
In addition, you will work closely with the Due Diligence team and investment partners to identify and support Advisory engagements related to fund investments. Such investments could include: Venture Capital Funds, Direct Credit, Infrastructure, and/or Private Equity Investments.
Specific accountabilities include:
Operational infrastructure design and support ​

Supporting program buildouts​

Market infrastructure analysis​

Transaction structuring (operational input into legal provisions) ​

Strengthening oversight processes to manage risk(s)​

Customized insight to support deal teams with transactions​

Implement cost management through consultation on service provider selection and negotiation​

Advisory to portfolio companies in support of best practices​ on operational and enterprise matters

Due diligence on specialized service providers to be engaged in a transaction or structure ​
You will participate in implementing the Group's strategy in building wider service offerings which include:
Advising internal teams on governance or operational enhancements by improving investment outcomes, 2) increasing risk awareness, and 3) sharing insights on sound practices​

Helping support and drive innovation and operational improvements through our partnerships with leading external managers;

Introducing strategic service providers to the broader organization

Collecting market intelligence to inform internal partners on emerging areas of risk

Providing thought leadership

Support the MD in driving firm and department-wide objectives. 

Lead by demonstrating a strategist approach by building influence and becoming a catalyst to interdivisional execution management supporting the objectives of the firm;  Ability to establish and nurture internal and external relationships that are different in style, background, and motivation; open-minded to different opinions and constructive feedback; effective in vertical and horizontal communication with different collaborators; ability to build diverse professional networks; client centric focus

Lead by example and demonstrate Teachers' values consistently in interactions across the organization.

Enable and pursue activities to support our partners to determine how best to align resources to support strategy.
Autonomous decision-making is necessary at the project engagement and corporate level.
Execute on a timely engagement model with responsive services and advice that meet and/or exceed client expectations;

Delivering results that include strategic and creative thinking; sharp analytical and problem-solving skills including the ability to frame complex problems; apply critical thinking to formulate a pragmatic solution advising on infrastructure buildout and risk issues;

Measure and monitor risk by identifying potential issues before they occur;

Advise with due care; ensure data quality while recommending solutions to enhance the investment risk awareness process;

Exercise judgement in negotiating solutions with third parties while enabling the investment process in a client-focused manner;

Negotiate acceptable outcomes that satisfy all team members and result in an appropriate use of Teachers' resources, based on an understanding of the balance required between function, cost, risk, and delivery;

Make sound decisions on which service providers to engage and recommend for our investment program delivering sound advice and negotiating win-win outcomes;

Apply sound risk identification skills, ability to balance risks with business needs and requirement to make timely decisions on deals with often imperfect information;

Able to translate strategic intent into action, drive and deliver results; 

Ensure decisions are consistent with Teachers' firm and department-specific values and objectives;

Communicate effectively to ensure clarity in consultation provided or decisions made.
What you'll need
Relevant university degree(s) – Finance, Accounting, Commerce

A master's degree in business, finance and/or accounting, CPA, CFA, CAIA or other equivalent designations is an asset

Sound knowledge of standard processes with respect to operational and enterprise matters.

Knowledgeable of private asset transaction processes (diligence process, documentation, deal closing etc.)

Understanding of different business models and policies or operational design frameworks.

Understanding of various fund investment structures, investment deal flow processes, experience with investment products of varying asset classes

Recent KYC/AML experience with a financial institution is an asset

In-depth knowledge of global regulatory requirements and/or experience working with regulatory or rule-based environments

High level of client focus with the skills to get results and provide constructive feedback

Familiar with the service provider ecosystem within alternative investment and broader corporate space

Understanding of or comfort with technology (assessing systems, understanding trends etc.)

Broad understanding of the various functions involved in the investment process and interdependencies; Deep knowledge of investment operations, internal controls, application management, operational improvement approaches

Ability to develop & maintain positive relationships with individuals at all levels of management

Ability to apply good judgment and innovative solutions to business issues

Excellent communication skills (oral and written), strong interpersonal skills and presentation skills;

Ability to negotiate and influence diverse partners

Excellent analytical skills and ability to think through problems, assess a variety of factors, and implement solutions;

Collaborative and strong execution skills

Strong skills in stakeholder communication and influence and proven leadership ability.  Tech savviness and experience with data and analytics are considered an asset.

Extensive professional work experience (10+ years) postgraduate

Direct experience in the alternative investment industry (hedge fund, private equity – direct or funds, venture capital, etc) an asset (10+ years)

Experience working with operating companies or in private equity

Experience in management consulting

Experience in evaluating and reporting upon internal control processes

Experience in building relationships with and managing service providers

Exposure to providing consultation to stakeholders through insights driving sound decision making

Successful track record in leadership and people management
#LI-OTPP, #LI-VN, #LI-Hybrid
What we're offering
Pay-for-performance environment that offers competitive salary and incentive

Numerous opportunities for professional growth and development

Comprehensive employer paid benefits coverage

Retirement income through a defined benefit pension plan

The opportunity to invest back into the fund through our Deferred Incentive Program

A flexible/hybrid work environment combining in office collaboration and remote working

Competitive time off

Our Flexible Travel Program gives you the option to work abroad in another region/country for up to a month each year

Employee discount programs including Edvantage and Perkopolis

Degreed: a digital platform that helps you quickly and easily discover, share, and track various learning resources — from courses to videos to articles and more
At Ontario Teachers', diversity is one of our core strengths. We take pride in ensuring that the people we hire and the culture we create, reflect and embrace diversity of thought, background and experience. Through our Diversity, Equity and Inclusion strategy and our Employee Resource Groups (ERGs), we celebrate diversity and foster inclusion through events for colleagues to connect for professional development, networking & mentoring.  We are building an inclusive and equitable workplace where our talent is respected, accepted and empowered to be themselves.  To learn more about our commitment to Diversity, Equity and Inclusion, check out Life at Teachers'.
How to apply
Are you ready to pursue new challenges and take your career to the next level? Apply today! You may be invited to complete a pre-recorded digital interview as part of your application.
Accommodations are available upon request (peopleandculture@otpp.com) for candidates with a disability taking part in the recruitment process and once hired.
Candidates must be legally entitled to work in the country where this role is located.
The privacy of your personal information is important to us. Please visit our Privacy Centre to learn how we handle your personal information.
Functional Areas:
Finance
5522