Senior Manager, Field Operations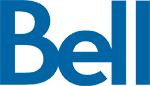 City : Saint John, New Brunswick
Category : Customer Experience
Industry : Telecommunications
Employer : Bell
Req Id: 409001
Are you ready to grow your career by taking on a new role at Bell? We always look for qualified internal applicants within our own team to support their development.

Bell's Field Services team is proud to be the face of the Bell brand, performing the best installation and repair services and maintaining Bell's network for our residential and business customers.
Do you know someone who would be perfect for this opportunity? If you refer a qualified candidate who is not a current Bell employee and they are hired, you may be eligible to receive a referral bonus! Simply look for the referral hashtag in the job description to see if this role qualifies.
Job description
Reporting to the Director, Field Operations, the Senior Manager will lead a team of front line managers responsible for delivering a superior quality service experience, while striving for operational excellence and ensuring a safe and healthy work environment. Leveraging key performance indicators and effective employee coaching, the Senior Manager will foster a high performance and customer centric culture, keeping the team focused on meeting and/or exceeding results consistent with business unit and corporate goals.
Key Responsibilities
• Senior role leading a Bell Field Operations team in Atlantic Canada.
• Teams can consist of over 200 field service technicians with supporting operations managers, performing the installation and repair of Bell services across both residential and commercial markets and maintaining a world class network with a strong focus on quality and reliability.
• Many of our field roles have high occupational health and safety risks. The Senior Manager will continually strive to reach the highest health and safety standard, administering an extensive accident prevention program, reducing risk and protecting the health and safety of employees and the public.
• The Senior Manager will build a customer-centric culture continually coaching and optimizing work practices to industry best benchmarks in order to achieve service and operational excellence.
• The Senior Manager will be a change agent working in collaboration with various support teams (project, process and training) to develop and implement initiatives focused on continuous improvement while responding to ongoing changes in the business.
• Maintaining a high performance culture through on-going coaching for success, performance management and supporting the development of team members will be a priority.
• The Senior Manager will maintain positive relationships with both internal and external stakeholders and partners and will be adept at working in collaboration with others.
• They will be solutions focused and will anticipate new opportunities, often leading problem-solving and barrier busting initiatives.
• The Senior Manager will ensure an attention to detail on financial outcomes of decisions within the business applying a strong financial acumen in understanding drivers of financial results.
Critical Qualifications
• University degree, or more than 5 years of relevant experience
• Highly effective leader or people with an ability to influence and establish strong relationships
• Strong financial acumen
• Ability to make the right decisions quickly, particularly in highly stressful situations
• Ability to continually adapt and lead teams in an ever-changing environment
• Strong analytical skills and project management experience
• Effective communicator with strong presentation skills (Written & Oral)
• Ability to set priorities, meet deadlines and remain focused on continuous improvement
• Ability to work independently with minimum supervision
• Excellent knowledge of office software (Outlook, Word, Excel, PowerPoint)
Preferred Qualifications

• Knowledge and experience of Field Operations
• Experience in the operations of telecommunications, including expertise in service provisioning and service assurance
• Experience with leading and directing in a unionized environment
• Flexible in working hours and able to accommodate moderate travel as required
#NA-LI
#Talent
#EmployeeReferralProgram
Adequate knowledge of French is required for positions in Quebec. 
Additional Information:
Position Type: Management 
Job Status: Regular - Full Time 
Job Location: Canada : New Brunswick : Dieppe || Canada : New Brunswick : Saint John || Canada : Nova Scotia : Dartmouth || Canada : Nova Scotia : Halifax 
Flexible work profile: Full-time in office (meaning that you will be required to perform your work on-site)
Application Deadline: 03/27/2023 
All team members are expected to reside in Canada and within a reasonable commuting distance from their work location to ensure that they are able to come to the office as required, whether the visit is planned or unplanned.
Please apply directly online to be considered for this role.  Applications through email will not be accepted.
At Bell, we don't just accept difference - we celebrate it. We're committed to fostering an inclusive, equitable, and accessible workplace where every team member feels valued, respected, and supported, and has the opportunity to reach their full potential. We welcome and encourage applications from people with disabilities.
Accommodations are available on request for candidates taking part in all aspects of the selection process. For a confidential inquiry, simply email your recruiter directly or recruitment@bell.ca to make arrangements. If you have questions regarding accessible employment at Bell please email our Diversity & Inclusion Team at inclusion@bell.ca.
Created: Canada, NB, Saint John
Bell, one of Canada's Top 100 Employers.