Senior Manager, ESG, Integration and Reporting (15 Month Contract)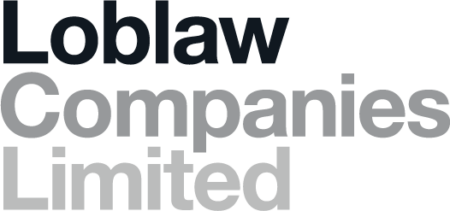 City : Brampton, Ontario
Category : Full time
Industry : Corporate Affairs
Employer : Shoppers Drug Mart®
Referred applicants should not apply directly to this role.
All referred applicants must first be submitted through Workday by a current Loblaw Colleague.
Come make your difference in communities across Canada, where authenticity, trust and making connections is valued – as we shape the future of Canadian retail, together. Our unique position as one of the country's largest employers, coupled with our commitment to positively impact the lives of all Canadians, provides our colleagues a range of opportunities and experiences to help Canadians Live Life Well®.

At Loblaw Companies Limited, we succeed through collaboration and commitment and set a high bar for ourselves and those around us. Whether you are just starting your career, re-entering the workforce, or looking for a new job, this is where you belong. 
Loblaw Companies Limited is a purpose-led company, helping Canadians live life well. It operates food, drug, health and wellness, apparel and financial services that touch the lives of millions of Canadians each day. It is Canada's largest retailer and private employer – a presence in thousands of communities nationwide.   
Loblaw is a family company, started more than a century ago. For generations, the company has understood and acted upon the responsibility of business to have a positive impact on the communities where it operates. Building on its 15-year Corporate Social Responsibility (CSR) program, the company has initiated an Environment, Social and Governance (ESG) program that is purpose-led and increasingly well recognized by the company's many stakeholders.  
Loblaw is looking for a Senior Manager of ESG Integration and Reporting to help deliver priority ESG initiatives across the company's various divisions and businesses. The ESG Integration and Reporting team will provide a central hub, to ensure activities are well coordinated and tracked over multi-year project timelines to deliver against the company's ambitious environmental, social and governance commitments, and ultimately disclose our results using industry best practice. This role will report into the Vice President, ESG Integration and Reporting, working in close coordination with department peers responsible for sustainability and social impact programs.  
The ideal candidate will ideally have experience in project management and subject matter knowledge relevant to ESG with a specific focus on ESG frameworks and rating agencies scoring (e.g. Sustainalytics, MSCI, and FTSE Russell​).
Key responsibilities: 
Demonstrate a passion for contributing to Loblaw's purpose – helping Canadians live life well – and the company's commitments to fight climate change and advance social equity.  
Contribute to a centre of excellence, relating to best-practice ESG activities, commitments and reporting, as Loblaw's ESG program evolves.  
Support the VP, ESG Integration and Reporting in delivering a three-year vision for the program, advancing reporting and disclosure activities to meet global best practice.  
Ensure Loblaw is disclosing ESG activities in a manner consistent with industry leadership, and that the company's ESG performance is accurately reflected in third-party ESG-related scorecards, indices and reports. 
Research ESG frameworks and rating agencies scoring methodology and drive continuous improvement in disclosures to improve scores.
Research best in class ESG reporting with a view to ensuring value based ESG reporting that is stakeholder recognized.
Support key working groups that embed and deliver ESG commitments in Loblaw's various operations.  
Support project planning and delivery through information and resource coordination, problem and impact analysis, solution proposals, and more. 
Collaborate on Loblaw working groups (Carbon, Food Waste, Plastics, DE&I, and Community Investment) related to performance management, including establishing commitments, metrics, stage gates, and tracking. 
Support reporting to company leadership and across business divisions and departments.  
Oversee a modern system for ESG management and reporting – i.e. manage data and information gathering, audit, and disclosure processes, in close coordination with the company's Enterprise Risk Management, Internal Controls, External Financial Reporting and Legal functions; and, manage data and information reporting and disclosure in close coordination with the company's Corporate Affairs and Investor Relations functions. 
Support ESG-related company communication to a range of stakeholders, including customers, colleagues, policymakers, and investors.  
Drive continuous improvement, introducing new strategies and techniques.   
Ideal candidates will offer the following: 
5+ years of relevant progressive experience.   
Passion for sustainability and social impact. 
Strong understanding of ESG frameworks and rating agencies including measurement, reporting protocols, tools and best practices. 
Superior project management experience. 
Creative, innovative and strategic thinker.
Highly developed judgment and problem-solving skills to analyze risk issues and assist with formulating solutions.
Well-developed analytical and research skills.
A strong relationship manager with exceptional communication skills (written and verbal) and interpersonal skills, with the ability to foster and develop relationships both internally and externally with stakeholders.
Demonstrated ability to effectively manage multiple projects and priorities simultaneously and proven ability to deliver in a fast-paced environment.
Experience as a CPA or internal controls, assurance, and/or data analytics would be an asset.
Experience in the following will be an asset: major Canadian companies; retail; consumer packaged goods; management consulting; compliance. 
Our commitment to Sustainability and Social Impact is an essential part of the way we do business, and we focus our attention on areas where we can have the greatest impact. Our approach to sustainability and social impact is based on three pillars – Environment, Sourcing and Community – and we are constantly looking for ways to demonstrate leadership in these important areas. Our CORE Values – Care, Ownership, Respect and Excellence – guide all our decision-making and come to life through our Blue Culture. We offer our colleagues progressive careers, comprehensive training, flexibility, and other competitive benefits – these are some of the many reasons why we are one of Canada's Top Employers, Canada's Best Diversity Employers, Canada's Greenest Employers & Canada's Top Employers for Young People.
If you are unsure whether your experience matches every requirement above, we encourage you to apply anyway. We are looking for varied perspectives which include diverse experiences that we can add to our team.

We have a long-standing focus on diversity, equity and inclusion because we know it will make our company a better place to work and shop. We are committed to creating accessible environments for our colleagues, candidates and customers. Requests for accommodation due to a disability (which may be visible or invisible, temporary or permanent) can be made at any stage of application and employment. We encourage candidates to make their accommodation needs known so that we can provide equitable opportunities.  
 
Please Note:
Candidates who are 18 years or older are required to complete a criminal background check. Details will be provided through the application process.