Senior Manager Cyber Security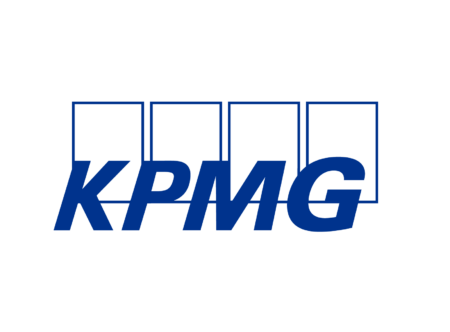 City : Ottawa
Category : Advisory
Industry : Finance
Employer : KPMG
Overview
At KPMG, you'll join a team of diverse and dedicated problem solvers, connected by a common cause: turning insight into opportunity for clients and communities around the world.
The opportunity
Are you a talented leader with a proven track record for motivating teams and delivering exceptional client service?
We are looking for a dynamic, experienced Cyber security professional to join our growing Cyber Security Services team as a Senior Manager. This is an external facing role, regularly working with a range of clients. The ideal person will:
Have a great understanding of the types of Cyber Security challenges our clients face

Have a presence in the local market in Ottawa and a good network of contacts and relationships within the Cyber Security field

Lead teams of consultants, be able to work independently and collaborate with others when necessary

Have a desire to help build our growing team and capability in Ottawa further

Be keen to mentor and develop others
KPMG's leading cyber security practice provides a comprehensive suite of cyber security services, from cyber governance, strategy, defense and response, through to complete end-to-end cyber security transformation services. This is an exciting opportunity for talented, energetic people to join a practice that is experiencing significant growth. We are looking for candidates who have demonstrated business and technical excellence, strong all-around capabilities, and are keen to inspire others. Individuals who can work in a dynamic, fluid and entrepreneurial environment will excel, and will find a wide range of opportunities within our growing practice. It is an excellent opportunity for those that are looking to work in a firm and department with great career progression opportunities and wanting to be part of continuing the growth of our cyber security practice.
What you will do
The successful candidate will be responsible for the following:
Manage the delivery and execution of cyber security and resilience engagements for clients.

Simultaneously manage work on multiple client engagements of varying size, scope and complexity.

Closely manage engagements to ensure on-time and on-budget completion

Help lead our clients through small to large scale cyber security strategies.

Relationship and business development: take an active role in the business community to increase awareness of the firm's services; develop and mature relationships internally and staff and with clients and target clients; identify and assist in pursuit of opportunities; assist in development of marketing materials, proposals, presentations and thought leadership research.

Provide technical expertise and translate complex technical matters into business language.

Seek to champion one or more service offerings within our cyber practice.

Communicate (written and verbal) findings, recommendations, and other deliverables to clients including technical and business communication to management through the preparation of reports, presentations, analyses, and other deliverables.

Lead and contribute to other practice initiatives, including but not limited to knowledge sharing, training, and other activities.

Provide guidance and oversight to more junior personnel.
*At times, business needs arise and employees are required and agree to work beyond their normal work day or work week to fulfill the accountabilities required for their job. Likewise, people need time to devote to personal matters, and our approach to flexibility provides for this.
What you bring to the role
A successful candidate will possess a strong mixture of education, experience, skills and behaviours such as the following:
Have or ability to obtain a Federal Government security clearance.

Bachelor's degree (or higher) in a Business or Computer Science related discipline, but we are open to experience from different backgrounds.

Relevant designations/certifications are an asset (e.g. CISSP, CISM, CCSP and other security-related certifications; BCP/DRP related certifications, etc.).

Deep practical knowledge of information security standards and frameworks including ISO 27001/2, NIST-CSF and/or ITSG-33

Strong experience in assessing information security safeguards and developing information security strategies/remediation roadmaps

A minimum of 7+ years of combined relevant experience (e.g. security management, operations, implementation, and/or consulting; incident response; Cloud Security; business continuity) is required; more experience is strongly preferred and Big4 experience would also be an asset.

Experience in any of the following industries is an asset: financial services, technology, cloud-based businesses (e.g. IaaS, SaaS), utilities, public sector (including all levels of government, health care and academia)

Willingness and ability to travel across Ontario when required.

Organized and methodical, with strong attention to detail and ability to analyze and interpret information.

Excellent oral and written communication skills; able to clearly communicate issues and solutions to all levels, on both a formal and informal basis.
Keys to your success:
KPMG individuals Deliver Impact | Seek Growth | Inspire Trust and understand that a diverse workforce enables us to deepen relationships and strengthen our business.
Providing you with the support you need to be at your best
For more information about KPMG in Canada's Benefits and well-being, click here.
Our Values, The KPMG Way
Integrity, we do what is right | Excellence, we never stop learning and improving | Courage, we think and act boldly | Together, we respect each other and draw strength from our differences | For Better, we do what matters
KPMG in Canada is a proud equal opportunities employer and we are committed to creating a respectful, inclusive and barrier-free workplace that allows all of our people to reach their full potential. A diverse workforce is key to our success and we believe in bringing your whole self to work. We welcome all qualified candidates to apply and hope you will choose KPMG in Canada as your employer of choice. For more information about Inclusion, Diversity & Equity in Recruitment, please click here.
For general recruitment-related inquiries, please contact the HR Delivery Centre at cafmcdnhrsthotline@kpmg.ca.
If you have a question about accessible employment at KPMG, or to begin a confidential conversation about your individual accessibility or accommodation needs through the recruitment process, we encourage you to contact us at cafmcdnhrsthotline@kpmg.ca or phone: 416-777-8002 or toll free 1-888-466-4778.