Senior Manager, Business Compliance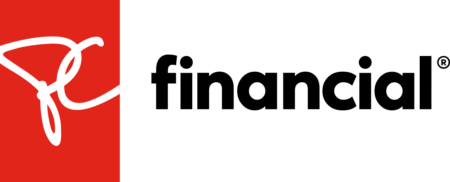 City : Toronto, Ontario
Category : Full time
Industry : Compliance
Employer : Shoppers Drug Mart®
Referred applicants should not apply directly to this role.
All referred applicants must first be submitted through Workday by a current Loblaw Colleague.
Location:
500 Lakeshore Blvd. West, Toronto, Ontario, M5V 2V9
When you hire great people, great things can happen. 
PC Financial offers unprecedented value to Canadians through payment products. We're a different kind of bank with a different type of team—we're collaborative and supportive and have the freedom and responsibility to thrive. Our purpose is to make the everyday simple and better for our customers, and we strive to make every dollar worth more.
Proudly serving over 3 million customers, PC Financial continues to grow by offering payment solutions and services that reward our customers every day. As a subsidiary of Loblaws Company Inc., we share the CORE values of Care, Ownership, Respect and Excellence. We are dedicated to helping Canadians Live Life Well. Join us on our journey.
Why This Role is Important:
We are looking for a Senior Manager, Business Compliance who will supervise PC Bank's Regulatory Compliance Management System (RCMS) in a key risk management role (second line of defense). They will serve as a credible business advisor and partner representing the Compliance organization to the Business to help ensure corporate initiatives and Business processes align with applicable laws and regulations. The role combines knowledge of risk management with a comprehensive understanding of the financial services related to PC Bank to identify regulatory developments and emerging compliance risks.
What You'll Do:
Provide compliance advisory support with a primary focus on PC Bank financial products, payment card compliance, and clearing and settlement services
Advise the Business on application of compliance requirements, such as: new products, process development, development of controls and monitoring, remediation/corrective action of compliance breakdowns, and change in law or regulation
Identify and assess regulatory risks, evaluate the effectiveness of controls implemented by business units and review enterprise projects to ensure compliance with applicable legislation with a focus on PC Bank financial products, payment card compliance, and clearing and settlement services
Provide effective challenge to the Business in the form of reviewing materials submitted for the monthly BCO meeting or other key documents
Lead and participate in key strategic projects and provide advice and support to those responsible for addressing compliance provisions with respect to regulatory requirements, products, programs, policies, and procedures
Develop training to educate the Business on compliance and emerging risk/regulatory matters specific to PC Bank financial products, payment card compliance, and clearing and settlement services
Review annual risk assessments, compliance test plans and semi-annual RCMS attestations to handle the Bank's adherence to controls and legislation
Ongoing review and identification of new legislation or changes to legislation including working with the Business to implement and improve controls to ensure adherence to regulatory requirements
Supervise RCMS control and monitoring improvement programs
Establish, acquire and monitor compliance metrics to provide oversight of regulatory risk, identify trends and/or gaps on a timely basis
Ensure risks are appropriately identified/communicated and appropriate controls are identified, captured, and added to the RCMS to mitigate regulatory risk within PC Bank RCMS
Identify issues of non-compliance with regulatory requirements and work with the Business to manage remediation of the issues as required including identification of root cause and assigning a rating in accordance with the Bank's Compliance Methodology
Contribute to the monthly reporting to the Operational Risk Management Committee including any material instances of non-compliance and quarterly reporting to the Conduct Review Committee of the Board on PC Bank's overall state of compliance with applicable legislative provisions
What You Bring:
Post-secondary education in business, commerce, economics or a related field, or equivalent experience
Experience in Compliance/Risk at a Canadian Financial Institution for at least 8 years
Familiarity with current and emerging Canada Payment ecosystem (i.e., Real-Time Rail, payment cards and clearing and settlements)
5+ years managing complex projects, including operations, process change, policy change, new initiatives
Leadership experience leading a team and working with cross functional teams/vendors
Ability to provide mentorship
Knowledge of and experience with Regulatory Compliance Risk Management Solutions
An analytical and creative problem solver, with a track record of delivering results
Strong communication skills with the ability to build relationships with key business partners
Ability to deal with ambiguity and make intelligent assumptions
Strong personal responsibility, honesty, and integrity
Come and join a winning team who demonstrates innovation, energy, creativity and vision.  We recognize the importance of a diverse workforce and we therefor encourage applications from Aboriginal Peoples, women, members of a visible minority and persons with a disability.  We thank all applicants for their interest, however, only those selected for an interview will be contacted.
Number of Openings:
1
PC Financial recognizes Canada's diversity as a source of national pride and strength. We have made it a priority to reflect our nation's evolving diversity in the products we sell, the people we hire, and the culture we create in our organization. Accommodation is available upon request for applicants and colleagues with disabilities.
In addition, we believe that compliance with laws is about doing the right thing.  Upholding the law is part of our Code of Conduct – it reinforces what our customers and stakeholders expect of us.
Please Note: If you have Employee Self Service (ESS) on Workday, apply to this job via the Workday application.