Senior Internal Auditor, Global Assurance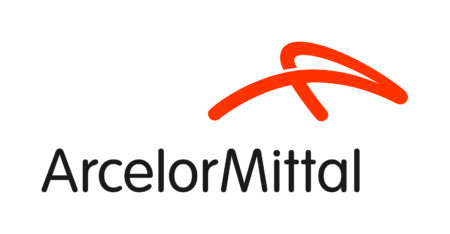 City : Hamilton
Category : Financial
Industry : Manufacturing
Employer : ArcelorMittal
Requisition ID:  28608 
Do you want to work at one of Canada's Top 100 Employers? We're looking for people who are driven by excellence to work with innovative technology to create the material tomorrow's world will be made of.
At ArcelorMittal Dofasco, we play a key role in North America's advanced manufacturing supply chain working with the top automotive, energy, packaging, and construction brands to develop lighter, stronger and more sustainable steel products – from cans to cars.
We are at the forefront of the steel industry with a plan to change the way we make steel to significantly reduce GHG emissions in the short term, while reaching net zero before 2050. Ours will be the first integrated steelmaking site in the world to make this transformation and it will happen by 2028. Our global company is leading the world with significant decarbonization projects in North America and Europe and our site is key to this plan.
ArcelorMittal Dofasco is Hamilton's largest private sector employer with more than 4,500 employees, shipping 4.5 million net tons of high quality flat carbon steel annually. Our iconic tagline "Our Product is Steel. Our Strength is People. is a true expression of our belief that our people are our competitive advantage.
ArcelorMittal Dofasco
Financial Department
Senior Internal Auditor, Global Assurance
(Permanent Position)
Overall Responsibility:
The Senior Internal Auditor will manage significant parts of the overall audit (from the planning phase to the completion of the audit and the closing meeting) under the responsibility of the Global Assurance Manager or Supervisor. The projects are to be performed as per the Methodology and in conformance with the IIA standards. The Senior Internal Auditor will perform SOx tests under the responsibility of the Global Assurance Manager or Supervisor. This will also mean increased responsibility regarding the development of risk assessments and the risk-based audit plan, as well as knowledge sharing, regarding less experienced auditors on the team. As approved by their leader, the senior auditor will participate in special projects (e.g., digitalization projects, fraud investigations etc.) and assignments in other ArcelorMittal units.
Perimeter of influence: ArcelorMittal segments / sites, including subsidiaries and when applicable joint ventures in the assigned region.
The Global Assurance Senior Internal Auditor reports to the Global Assurance Manager or Supervisor for an assigned region.
Accountabilities:
Participate in the risk assessment process under the direction of the Global Assurance Manager or Supervisor for identifying projects for inclusion in the risk-based audit plan and for SOx planning purposes.

Perform projects (internal audits, advisory services, agile reviews) in the risk-based plan under the direction of the Global Assurance Manager and/or Supervisor. This will particularly include:

Comply with methodology, IIA Standards and documentation requirements in performing projects.

Participate in the planning for a project.

Gain an understanding and document controls in the project scope through walk-throughs and flowcharts or narratives.

Test design adequacy and effectiveness of controls.

Identify and recommend improvements in internal controls and value addition opportunities.

Participate in the discussion of the results of the testing and the recommendations raised with the process owners/managers

Participate in the writing of the draft audit report.

Participate in the periodic follow-ups of recommendations.

Identify cost recoveries and value additions.

Perform SOx compliance testing under the direction of the Global Assurance Manager or Supervisor.

Perform special assignments at the request of the Region Head.
Use data analytic procedures in assessing risks and testing to improve the extent and effectiveness in testing controls and increase the testing coverage in searching for any errors or unusual transactions.
Keep up with emerging technologies and provide suggestions to N+1 for integrating such technologies into Audit, and SOx activities in assigned region.
Develop and maintain effective working relationships with management in assigned region to:

Facilitate the resolution of conflicts between the region team and management if necessary.

To provide management with feedback on Global Assurance and company matters.

Develop and maintain a broad internal and external network.
Qualifications:
University degree in Accountancy / Economics / Business Administration / Engineering / Computer Science /Law.

Professional Qualifications (Chartered Accountant, CPA, CIA, CISA) or other professional qualification (Engineering, PhD., Legal).

Minimum of 3 years' internal audit experience in a large manufacturing company or statutory audits with one of the Big 4 or within ArcelorMittal Global Assurance.
Skills:
Excellent verbal and written (e.g., report writing) skills are required.

Excellent interpersonal skills are required.

Excellent presentation skills are required.

Excellent organizational and time-management skills are required.

Excellent SAP skills are required.
Knowledge:
Advanced to Expert knowledge of accounting/finance principles and computer systems is required.

Advanced to Expert knowledge and orientation to risk and control principles is required.

Advanced to Expert knowledge of audit-related administrative processes, procedures and techniques is required.

Advanced to Expert understanding and orientation to process management and improvement is required.

Intermediate to Advanced understanding of the steel industry.
Work Environment:  
Office environment with plant exposure on various projects. Travel to the joint venture and subsidiary locations for stays generally in the range of 1 week.

This position is currently eligible for remote work due to the Covid-19 pandemic. In the future, this position may be eligible to work remote on an ad hoc or part time basis. 
Hours of Work:
Days, Monday to Friday with extended hours as required to meet project deadlines or resulting from periods of peak workloads.
Total Rewards at ArcelorMittal Dofasco
We provide employees with a market competitive total compensation package. Our promise is to provide superior pay for superior performance, accompanied by comprehensive health and wellness, pension, vacation and related programs.

Competitive hourly rates and shift premium

On your first day you will immediately be eligible for:
Bonus paid twice a year based on Company performance on key goals. Your bonus target will be 10% of base salary earnings.
Company paid Defined Contribution Pension Plan. No employee contribution required. With employer contributions between 5 and 10%.

Competitive vacation allowances

Group Benefits with no health and dental premiums.

For health and dental claims you only pay amounts above the maximums the plan pays.

Life insurance premiums are shared with the company.
After two years of permanent company service you will participate in our Profit Sharing, where all permanent employees share equally in allocation of profits.
 
Other immediate benefits include:
Competitive vacation entitlements

PPE and workwear provided at no cost (if required)     

Wellness and Employee Assistance Programs

Free access to three onsite fitness centers and our 70-acre recreation park with multiple arenas, fields and organized sports for you and your family
 
We would like to thank all those who apply in advance since only applicants selected to complete an online assessment will be contacted.  

ArcelorMittal Dofasco is an equal opportunity employer and encourages all qualified candidates to apply and we are committed to providing accommodations for people with disabilities to support their participation in all aspects of the recruitment and selection process.  If you require accommodation, we will work with you to meet your needs.