Senior Interactive Specialist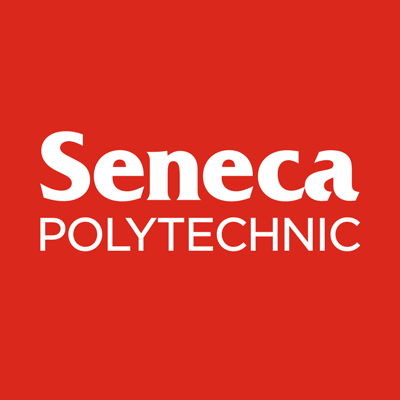 City : Toronto
Category : ITS Technical Support
Industry : Education
Employer : Seneca
Position Summary:
Reporting to the Manager, Technical Support and Interactive Technology, the incumbent is responsible for programming, designing, building, deploying, and assisting the Interactive Technologists with maintaining and repairing Audio-Visual equipment used at the college when required, including meeting rooms and Flexible learning technologies. They will be responsible for researching new and emerging technologies, building proof of concepts and testing functionalities according to college requirements.
Responsibilities:
Multimedia Classrooms Design/Install
Provide input into the architecture and design of Audio-Visual classrooms per college and stakeholder requirements, including the design and stage installation materials, equipment, and tools.

Supports with conducting site surveys, measurements, and installation planning.

Perform comprehensive, onsite audio-visual equipment installation and validate and confirm the installations of a wide variety of audio, video, and control equipment.

Design, guide and install Crestron and other technology control systems as required.

Programming of Crestron/Extron and other Audio-Visual products.

Support with mobile learning technologies, meeting room technologies and lecture capturing technologies.

Assist with client training, when required.

Work closely with vendors to validate design assumptions, to ensure Seneca specific operational requirements are addressed and to future proof designs and installations.
Research and Planning
Participate in strategic plannings to determine the technologies that will help Seneca maintain its leadership position in the college system.

Advise with developing & preparing budgets/forecasts for Seneca wide Audio-Visual spend.

Conduct research and advice on purchasing requirements of new and replacement equipment.

Research new and emerging technologies, including mobile learning.

Plan and coordinate training schedules for new technologies implemented.
Operational Client Support
Maintain equipment inventory and maintenance schedules.

Perform parts replacements and hardware / software upgrades.

Provide guidance, support, escalations and training to the intermediate Interactive Technologist staff.

Address

escalation points with suppliers and vendors for support as required.

Interface with client IT to coordinate networking the AV system on the client LAN.

Capture user experience enhancements based on customer insights and works with the AV consultant on design or upgrades to existing environments.

Troubleshoots problems, performs on site analysis, diagnosis, and resolution.

Plan, schedule and conduct regular maintenance and repairs to equipment.
Other Duties
Performs other related duties as assigned.
Qualifications:
Education
Minimum (3) three-year diploma/degree in Computing, Computer Science is desired, but a reasonable combination of completed lower-level education credential in a related technical field combined with certificates and training may be considered as equivalent.

Areas of training that would be considered include, but are not limited to, Avixa-CTS Certification, Crestron Level one programming, Creston/Extron Control Systems, Network Foundations, Projector Certification and Video Conferencing Certification.
Experience
Minimum of eight (8) years'

experience designing and installing a variety of audio, video and control related equipment within an enterprise environment is required.
Skills
Ability to perform cable pulls, diagnose structural/room interior for efficient and optimal installation, crimp and terminate audio and video cables.

Experience working with Crestron or related technologies, creating modules and modifying existing controls system codes and supporting mobile learning technologies and flexible technologies.

Experience designing and installing a comprehensive audio-visual classroom or meeting room.

Experience conducting site surveys, measurements, and installation planning.

Strong interpersonal, communication and conflict resolution skills.

A high degree of organizational, time management and people management skills.

Ability to logically analyse problems, research and devise solutions, understand and investigate problems, and apply fundamental principles where needed for resolution.

Ability to work independently and manage multiple demands and competing priorities.
Note: 
A skills assessment test will be administered during the recruitment process.

This position will require weekly travel between campuses.
Seneca College is committed to diversity and encourages applications from qualified candidates, especially Indigenous persons, members of sexual minority groups, visible minorities, women and persons with disabilities.  If you require accommodation during any part of the recruitment process, please contact jobs@senecacollege.ca.
To Apply :  Please submit your application online via Seneca's Internal Careers Page.
We thank all applicants for their interest in this position, however, only those selected for an interview will be contacted.
We are extremely proud to be celebrating 14 years as one of Greater Toronto's Top Employers for 2022. We are honored to be a leader in the education space, by offering an exceptional workplace for our employees. Here are some of the things that make Seneca College a great place to work:
Benefits
Family Friendly Benefits, Pension Plan, Education & Career Development, Vacation and Time Off, Wellness, Health Benefits, Insurance, Retirement, Other Perks & Discounts
Link to Seneca's Career Page to learn more: https://www.senecacollege.ca/human-resources/careers/benefits.html
Diversity, Equity & Inclusion 
We are proud to be building the equitable Seneca committed to upholding the values of equity, diversity, and inclusion, and encourage applications from candidates who can contribute to the diversity of lived experiences, perspectives, and approaches. Joining Seneca means being part of an inclusive community working hard to dismantle barriers to access, student success, and employee potential. 
Sustainability 
Seneca is committed to sustainability, demonstrate by our earned silver STARS rating from the Association of Sustainability in Higher Education. With the release of its first sustainability plan, Seneca is focusing on four priority themes: leadership, community, education and research, and operations.
Check out Seneca's Sustainability Plan: https://www.senecacollege.ca/content/dam/projects/seneca/about/sustainability/documents/seneca-sustainability-plan.pdf
Now is your time to join Seneca, where you will have the opportunity to give back to society by supporting the education of students.
Learn more : https://youtu.be/HXsP9bwQO9E