Senior Insurance Advisor (Hybrid/Remote)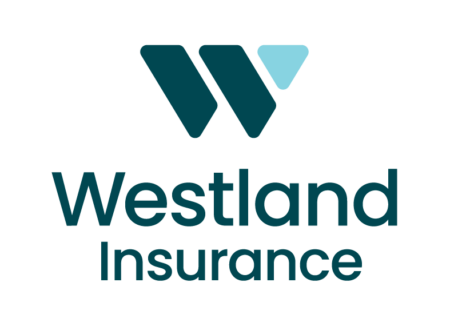 City : Bowen Island
Category : PERMANENT FULLTIME
Industry : Insurance
Employer : Westland Insurance Group
Senior Insurance Advisor (Hybrid/Remote)
Bowen Island, BC, 1033 Senior Road, Bowen Island, British Columbia, Canada Req #2395
Monday, November 20, 2023
We're searching for a Senior Insurance Advisor . Are you searching for new possibilities?
Westland Insurance Group is growing and has an exciting opportunity for a Senior Insurance Advisor for
Bowen Island
office in a
hybrid-model capacity or remotely
. Do you love to talk about insurance and provide exceptional client service? If so, you will love working for Westland! We are looking for a career minded individual who is focused on growing their insurance industry knowledge and experience.
Expected Compensation: The expected hourly hiring range for this role is $26 .16 to $30 .77 , with a 37.5 hour work week. Your rate of pay will be determined based on your individual qualifications and experience, while considering internal equity.
Westland is committed to continuous learning where employees can grow their potential and write the stories of their careers . Financial assistance is available for approved work-related training/development courses leading to certification, and programs that offer professional development, including seminars and conferences.
Discover what's possible, with Westland.
The Westland story is all about growth, and that means plenty of possibility for everyone on our team. Every day, Westland proves that building a great business means taking care of communities, clients, and each other with equal commitment. As we continue to open new doors, we're inviting amazing people like you to join us.
As a Senior Insurance Advisor , you promote and educate clients on insurance products, take ownership of client relationships and help us grow our presence and profile in the local community. You'll also manage more complex insurance case s and help team members reach their potential.
Interested in learning more?
Why you'll love Westland:
An open, flexible and welcoming workplace
Plenty of opportunities to grow and learn
Autonomy to own your own success
Be part of our inclusive culture, alongside an extraordinarily talented community of people with a wide variety of backgrounds
Total rewards program that takes care of your financial, physical, and mental health
Flexible paid Commemorative Days to celebrate days important to you
Amplifying Communities, a program to support causes that matter most to our employees
Why we'll love You:
Laser-focused, you have a track record of achieving sales targets
Building authentic client relationships comes naturally to you
Master time manager, you can prioritize your workload while demonstrating confidentiality and discretion
At least two to three years of industry experience
Insurance broker level 2 license and working towards CAIB/CIP (financial support provided!)
Once here, you'll:
Work with clients to uncover complex business challenges, identifying their needs and providing recommendations based on your knowledge of underwriting principles
Share your expertise and knowledge as you coach and mentor junior team members
Want to get to know each other better? Send your resume our way.
You belong here
We strive to be much more than a great place to work. Here, you join a collective of incredibly vibrant, purpose driven, and open-minded people. Every day, Westland proves that building a great business means taking care of communities, clients, and each other with equal commitment. You will be supported and respected for who you are and for the voice you add to the conversation.
At Westland, you will feel the power of community. Westland Insurance Ltd. is an inclusive organization that values diversity in its workforce. We listen, champion equity and diversity, and create safe welcoming spaces where everyone has a voice and is free to be themselves. Westland Insurance Ltd. encourages applications from all qualified individuals and will accommodate applicants' disability-related needs, up to the point of undue hardship, throughout all stages of the recruitment and selection process.
If you require a disability -related accommodation in order to participate in the recruitment process, please contact the recruitment team by email at careers@westlandinsurance.ca
Other details
Apply Now
Bowen Island, BC, 1033 Senior Road, Bowen Island, British Columbia, Canada