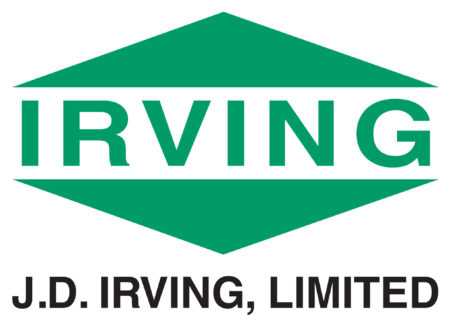 City : Juniper
Category : Operations
Industry : Forestry and logging
Employer : J.D. Irving
SENIOR GROWER
At J.D. Irving, Limited (JDI) our role as stewards of the land is one of the most important ones we play. Our business begins with the forest.
J.D. Irving, Limited's Woodlands Division is dedicated to sustainable forest management, proactive research and providing a long-term competitive fiber supply to the company's integrated value chain. We have a long history of reforestation and tree improvement. Recent and planned upgrades aimed at modernizing our production facilities at our Juniper, New Brunswick state of the art nursery facility, are in response to recent volume increases and dedicated to the development of improved and novel crop rotations aimed at better serving our customers, internal and external, for whom we plan to accelerate the deployment of our genetic gains to strengthen our long term competitiveness.
We are currently looking for a 'hands-on' motivated individual to join the Juniper Tree Nursery team as a Senior Grower.
Responsibilities:
As the Senior Grower, you will use your extensive knowledge and experience to lead a team of dedicated and experienced growers and irrigation specialists. You will use your exceptional planning and organizational skills to ensure that that crop and risk management plans are meticulously conceived, implemented and followed through. You are a well-organized ''hands-on'' person, who tackles challenges methodically and with resolve. Your team will feed on your passion and superior understanding of plant physiology and crop management.
You are familiar with the IPM (Integrated Pest Management) approach and capable of developing an evolving plan accordingly.
Your familiarity with water, fertilizer, pests, and climate management in a greenhouse as well as in an outdoor environment will make you a valuable resource to your team with whom you will develop a lean and continuous improvement culture.
You will also be a key player in the successful establishment of a mechanized mini plug transplanting program and defining the required crop plans and cultural practices to grow them to high quality reforestation seedlings.
You will design and develop the required trials to further the required knowledge to move the business forward.
Requirements:
The successful candidate will have at a minimum a university degree in horticulture or agriculture and a minimum of 5 years' of experience. An acceptable combination of formal training and relevant experience will also be considered.

Experience with greenhouse production and management including the ability to coordinate and supervise operational tasks, planning, and crew supervision.

Familiarity with budgeting and work planning processes.

The ability to work with minimal direct supervision.

Strong computer skills with proficiency in MS Office, familiarity with climate control systems.

A valid driver license.
To Apply for this Career Opportunity:
Please apply online.
We appreciate your interest in our company! Only those candidates selected for an interview will be contacted.
To learn more about our products and services, click here.
J.D. Irving, Limited, Woodlands Division is committed to the principle of equal opportunity in its employment practices and to providing an environment free from discrimination and harassment for all employees.