Senior Functional Analyst SAP HCM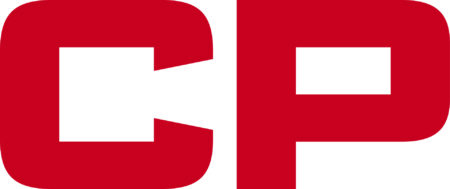 City : Calgary, AB, CA, T2C 4X9
Category : Other
Industry : Transportation
Employer : Canadian Pacific
Req ID: 100473

Department: Information Services

Job Type: Full Time

Position Type: Non-Union

Location: Calgary, Alberta

Country: Canada

% of Travel: 0-10%

# of Positions: 1

Job Available to: 

Internal & External
Canadian Pacific (TSX:CP)(NYSE:CP) is a transcontinental railway in Canada and the United States with direct links to eight major ports, including Vancouver and Montreal, providing North American customers a competitive rail service with access to key markets in every corner of the globe. CP is growing with its customers, offering a suite of freight transportation services, logistics solutions and supply chain expertise. Visit cpr.ca to see the rail advantages of Canadian Pacific.
PURPOSE OF POSITION:
Reporting to Manager HR Solutions, a Senior Specialist Functional Analyst SAP HCM provides specialist level functional and configuration knowledge in supporting SAP solutions in one or more of the following areas of SAP HCM - OM/PA, Canada & US Payroll and Time (ECC6).

POSITION ACCOUNTABILITIES:
Leads a functional development area for SAP ECC HCM competency

Maintain and support one or more of CP's SAP Payroll (Canada, US), Time, OM/PA systems.

Apply a variety of techniques to elicit and gather business and user requirements from stakeholders. Understand business issues and opportunities. Analyze and define both the "As Is" and "To Be" business processes and perform a gap analysis.

Design solutions including data migration and conversion. Create Data migration/conversion scripts

Capture and document non-functional requirements that are important to the user community (i.e. usability, learnability, reliability). Liaise with Solution Architect to ensure other non-functional requirements are considered (i.e. security, compatibility, maintainability).

Perform SAP configuration to meet business requirements and create developer specifications

Analyze, develop, unit test and implement new functionalities for enhancement and support pack updates in SAP ECC 6.x versions;

Ensure traceability of requirements back to business need as well as through to solution and testing. Validate the solution meets the business need and verify it conforms to specifications.

Maintain all required documentation

Provide knowledge transfer and coaching to other SAP Functional Analysts

Work in a team environment with Business Systems Analysts, Functional Analysts, System Developers and business users

Providing functional support for incidents in HCM SAP landscape to IT groups and business users

Ability to "see" the big picture and impacts of the proposed changes on the whole SAP landscape

On Call support will be required for this position.
POSITION REQUIREMENTS
Strong experience in one or more of the following SAP Human Resources module: SAP Time Management, Canada and US Payroll, OM/PA 

Experience with SAP Time and Payroll Schemas

Diploma or University Degree in Computer Science, Information Systems, Engineering, Science, Commerce/Business Administration or equivalent practical experience

Excellent understanding of SAP HCM submodule(s) and the integration between various SAP modules

Practical experience with using a wide variety of techniques to elicit requirements (i.e. Research, Verbal protocols, Focus groups, Brainstorming, Interviews, Questionnaires, Prototyping, etc.) and in using a variety of models/diagrams/documents to capture, document and interpret requirements
NICE TO HAVE
Nice to have experience in Concur and SuccessFactors

Fundamental knowledge of railway operations and processes will be considered an asset

Understanding of the IT organization's processes, systems and capabilities – Like ITIL or ITSM or similar
WHAT CP HAS TO OFFER:
Flexible and competitive benefits package

Competitive company pension plan

Employee Share Purchase Plan

Performance Incentive Program 

Annual Fitness Subsidy

Flexible work environment
ADDITIONAL INFORMATION:
As an employer with national presence, the possibility does exist that the location of your position may be changed based on organizational requirements.
Background Investigation:
The successful candidate will need to successfully complete the following clearances:    
Criminal history check

Reference check
Management Conductor Program:
Becoming a qualified conductor or locomotive engineer is the single best way for a management employee to learn the business at CP. You may be required to obtain a certification or to maintain your current certification/qualification as a conductor or locomotive engineer.
CP is an equal opportunity employer committed to the principles of employment equity and inclusion. We welcome applications from all qualified individuals. All applicant information will be managed in accordance with the federal Personal Information Protection and Electronic Documents Act ("PIPEDA").