Senior Financial Analyst – Technology, Loblaw Digital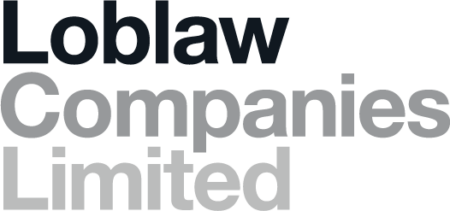 City : Toronto, Ontario
Category : Full time
Industry : Finance
Employer : Shoppers Drug Mart®
Referred applicants should not apply directly to this role.
All referred applicants must first be submitted through Workday by a current Loblaw Colleague.
Come make your difference in communities across Canada, where authenticity, trust and making connections is valued – as we shape the future of Canadian retail, together. Our unique position as one of the country's largest employers, coupled with our commitment to positively impact the lives of all Canadians, provides our colleagues a range of opportunities and experiences to help Canadians Live Life Well®.

At Loblaw Companies Limited, we succeed through collaboration and commitment and set a high bar for ourselves and those around us. Whether you are just starting your career, re-entering the workforce, or looking for a new job, this is where you belong. 
Job Profile:           Senior Financial Analyst – Technology, Loblaw Digital
Reports to:            Senior Manager Finance - Technology, Loblaw Digital
About Us:

Looking for a challenge? Good. Love an innovative work environment? Even better.
At Loblaw Digital, we know that our customers expect the best from us. Whether that means building the best, most innovative online shopping experience, or designing an app that will impact the lives of people across the country, we're up for the challenge. From our office in Downtown Toronto, we've created leading eCommerce experiences in the online grocery shopping, beauty, pharmacy, and apparel spaces, and we're only just getting started.
We're able to keep innovating because our colleagues are passionate about their work and excited about the future of eCommerce. If you have big ideas, undeniable enthusiasm, and thrive in a collaborative, creative, and diverse group, we'll get along just fine.
The impact you'll make:
As a Senior Financial Analyst supporting our Product and Technology group, you will be an integral part of our digital transformation journey. You will work closely with cross-functional teams, leveraging your financial expertise to build roadmaps and technology solutions that power our digital properties. By providing strategic guidance, insights, and recommendations, you will contribute to driving business outcomes and cost efficiencies. In this role you will work with various groups at Loblaw Digital controlling both capital and operating spend, across all our businesses PC Express, Shoppers Drug Mart, Joe Fresh, PC Optimum, Loblaw Media as well as our in-house developed Helios technology platform. This role is an exciting opportunity for a financial professional to make a significant impact on our organization's growth and digital strategy.
What You'll Do:
Partner with the Product and Technology teams to develop financial roadmaps and budgets aligned with strategic objectives, ensuring effective resource allocation and cost management for our digital initiatives.
Perform financial analysis, including reporting, insights, and analytics, to monitor and evaluate the financial performance of our digital platforms, identifying areas for improvement and driving cost efficiencies.
Collaborate with cross-functional teams to provide financial insights and recommendations that support decision-making related to product development, technology investments, and digital strategy.
Develop and maintain financial models and forecasts to support business planning, scenario analysis, and investment decision-making for digital initiatives
Present financial findings and recommendations to senior leadership, effectively communicating complex financial information in a clear and concise manner
Conduct ongoing business analytics and performance monitoring to identify trends, risks, and opportunities, proactively providing strategic guidance and actionable insights to the Digital leadership team.
Support the development and implementation of financial controls, processes, and policies to ensure data accuracy, integrity, and compliance within the digital finance function.
Stay abreast of industry trends, emerging technologies, and best practices in the digital space, providing recommendations on how to leverage these insights to drive financial success.
Role Requirements:
University degree in Business, Analytics or Finance, ideal candidate will also possess an accounting designation (CPA) or MBA
3-5 years of relevant business experience within a Finance and/or Retail environment (within FP&A an asset)
Advanced Microsoft Office skills, ideal candidate will also have experience / competency using data visualization
Core Competencies:
Experience in business partnering and providing strategic guidance to senior leadership
Enthusiastic and avid learner with demonstrated ability to thrive in a fast-paced changing work environment
Excellent analytical skills and the ability to translate complex data into actionable insights
Proactive individual with the ability to effectively manage various projects simultaneously to strict deadlines
Ability to work collaboratively in a fast-paced, dynamic environment and manage multiple priorities effectively
Detail-oriented with a focus on accuracy and data integrity
Excellent written and verbal communication skills
Join our team as a Senior Financial Analyst supporting Loblaw Digital and be at the forefront of our digital transformation. Together, we will drive the growth of our technology platforms and shape the future of our digital business. Apply now and contribute to our success!
Our commitment to Sustainability and Social Impact is an essential part of the way we do business, and we focus our attention on areas where we can have the greatest impact. Our approach to sustainability and social impact is based on three pillars – Environment, Sourcing and Community – and we are constantly looking for ways to demonstrate leadership in these important areas. Our CORE Values – Care, Ownership, Respect and Excellence – guide all our decision-making and come to life through our Blue Culture. We offer our colleagues progressive careers, comprehensive training, flexibility, and other competitive benefits – these are some of the many reasons why we are one of Canada's Top Employers, Canada's Best Diversity Employers, Canada's Greenest Employers & Canada's Top Employers for Young People.
If you are unsure whether your experience matches every requirement above, we encourage you to apply anyway. We are looking for varied perspectives which include diverse experiences that we can add to our team.

We have a long-standing focus on diversity, equity and inclusion because we know it will make our company a better place to work and shop. We are committed to creating accessible environments for our colleagues, candidates and customers. Requests for accommodation due to a disability (which may be visible or invisible, temporary or permanent) can be made at any stage of application and employment. We encourage candidates to make their accommodation needs known so that we can provide equitable opportunities.  
 
Please Note:
Candidates who are 18 years or older are required to complete a criminal background check. Details will be provided through the application process.