Senior Financial Analyst – Decision Support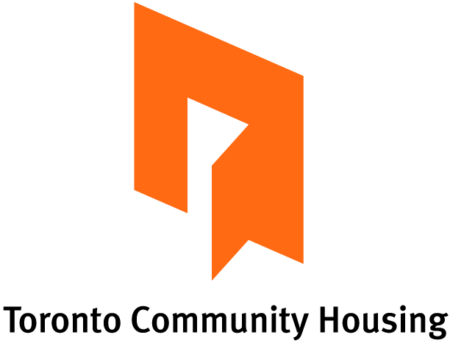 City : Toronto/Downtown
Category : Financial Planning & Analysis
Industry : Real Estate and Rental and Leasing
Employer : Toronto Community Housing Corporation
---
What we offer  
In addition to a competitive salary and a rewarding career where you can truly make a difference, we offer a comprehensive package that meets the various needs of our diverse employees, including:
Ability to participate in inclusive employee-led networks to educate, inspire, amplify voices, build relationships and provide development opportunities;

Minimum three (3) weeks of paid annual vacation days, increasing with years of service;

Four (4) paid personal days;

Defined benefit pension plan with OMERS, includes 100-per-cent employer matching;

Health and dental benefits;

Employee and family assistance program;

Maternity and parental leave top up (93% of base salary);

Training and development programs including tuition reimbursement of $1500 per calendar year.

Fitness membership discount;​
This job offers the opportunity to work from home as part of a hybrid work arrangement. This arrangement will allow you to work some days at a TCHC work location and the rest of the time from home. The amount of time required to work at a TCHC work location is flexible, while considering operational and service delivery requirements.
Make a difference
Are you interested in using your financial experience to positively impact the local community? We are currently hiring a Senior Financial Analyst - Decision Support to join our Financial Planning and Analysis team! 
You'll have the chance to play a key role in providing analytical support for business units. In this role, you will be responsible for the timely and accurate internal monthly reporting and analyses and will support the annual budget process. The Senior Financial Analyst will contribute to a tightly knit team and assist with preparing the overall company's financial plan, budget, forecast, and monthly reporting of actual to budgets variances, including by department and on a consolidated basis, to senior management and shareholders. If this sounds like the kind of future you want, Toronto Community Housing is a place for you. 
What you'll do
Develop and maintain financial models for financial planning purposes 

Build strategic data models using key operational data, statistics, and financial data to project financial implications of various TCHC projects and business cases

Support senior executives with decision support services on budget and resourcing impacts to make the appropriate decisions to maintain TCHC's overall fiscal health

Supervise the development of all working papers and relevant data modeling to prepare the institutional budget plan and in-year monitoring towards fiscal targets

Lead the financial system review and implementation 

Collaborate with cross-functional teams to identify opportunities for business improvement and cost optimization

Analysis of current process activities and performance to identify areas of improvement opportunities

Lead process improvement projects to drive efficiencies, system savings, etc.

Challenge the status quo and recommend innovative ways to improve process efficiency and quality

Support special projects, reports and analysis, as well as ad hoc requests as needed 
What you'll need
3+ years of financial planning and analysis experience with strong acumen in cash flow reporting and analysis

University degree in Mathematics, Finance, or Commerce

Accounting designation i.e. CA, CMA, CGA

Previous hands on budget and forecast experience

Expert level financial modeling (preferably Microsoft Excel) and analysis skills required

Expert level knowledge in Excel macros and formulas

Experience in residential real estate, multi-residential industry

Extensive knowledge of the principles and practices of consolidation, financial analysis, financial instruments

Oral and written communication skills to deal with a broad range of contacts

Organizational skills to identify, prioritize and meet strict and challenging deadlines

Customer focused, interpersonal and negotiating skills to engage in departmental leads and staff

Supervisory experience is preferred
What's next
Once you apply, we'll review your resume and contact you if we believe your skills and experience will make you successful in the role. If you are selected to move forward, the process will include one or more interviews and/or assessments and reference checks.
INDS