Senior Financial Analyst, Advance powered by Loblaw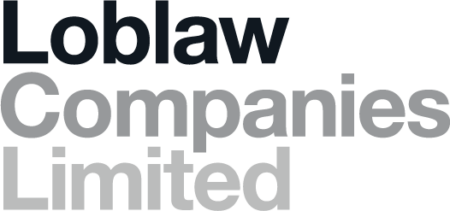 City : Toronto, Ontario
Category : Full time
Industry : Finance
Employer : Shoppers Drug Mart®
Referred applicants should not apply directly to this role.
All referred applicants must first be submitted through Workday by a current Loblaw Colleague.
Come make your difference in communities across Canada, where authenticity, trust and making connections is valued – as we shape the future of Canadian retail, together. Our unique position as one of the country's largest employers, coupled with our commitment to positively impact the lives of all Canadians, provides our colleagues a range of opportunities and experiences to help Canadians Live Life Well®.

At Loblaw Companies Limited, we succeed through collaboration and commitment and set a high bar for ourselves and those around us. Whether you are just starting your career, re-entering the workforce, or looking for a new job, this is where you belong. 
As part of Canada's leading grocery and pharma retailer, we are building one of the nation's most exciting media companies.  Advance offers a unique set of assets and capabilities for planning and delivering advertising that helps consumer brands more effectively reach customers who will love their products.  We use transaction-based insights from our online and bricks and mortar stores to shape powerful media targeting and measurement solutions.  We are developing an omnichannel media business with the aim of unlocking intelligent media opportunities across both our owned retail channels (digital and in-store) and an offsite digital channel.
At Advance, we seek great people to continually strengthen our culture.  We believe great people model our values, are authentic, build trust and make connections.  We're able to keep innovating because our colleagues are passionate about their work and excited about the future of media.
Bringing our mission to life requires amazing people and the right workplace. We have a diverse team of experts who want to take ownership and make an impact. People who are energized by collaboration and passionate about solving complex problems. People hungry to venture well beyond their corner of the business to discover new products and new ways of doing things.  We have gathered this cross-functional team in a unique and open loft-style space in downtown Toronto.
Why is the role important?
We are building one of Canada's most exciting media companies from a truly unique foundation of data, ecommerce and more than 2400 stores nationwide. Advance offers a new way to plan and deliver meaningful marketing solutions to help consumer brands more effectively reach customers who will love their products. As a Senior Financial Analyst, Advance, you will support in managing all of the financial operations, administrative processes and systems integration efforts.  In this role, you will assist in managing the P&L for a new growth platform within Loblaw, with full visibility from Sales to EBIT.  You will also play a critical role providing finance insights to the Advance team and in tracking and managing business performance.  This role will report directly to the Senior Manager, Finance.
Responsibilities:
Support Senior Manager in financial reporting and forecasting functions for the Advance business.  This will include managing month-end processes/reporting and forecasting process, and then continuously evolving and improving the process over time
Perform monthly variance analysis on Gross Margins, SG&A Expenses and Capital spend and work with business partners to provide explanations
Assist with ad hoc analysis as required in managing the business (e.g., competitive benchmarking, financial modelling new initiatives contemplated by the business, etc.)
Support in administration of the sale compensation plans for the Advance sales teams to ensure timely payout of quarterly bonuses    
Act as the liaison between the Advance team and Loblaw's Corporate Finance, Capital Management and Technology & Analytics teams to ensure all submissions are completed on a timely basis
Qualifications:
University degree in Commerce or Finance, and completed / pursuing an accounting designation (CPA)
3-5 years of experience in a Finance and/or Accounting role
Superior analytical and problem-solving skills, with strong attention to detail
Advanced Excel, PowerPoint, and financial modelling skills are required
Demonstrated ability to build strong business partner relationships and excellent communication and presentation skills
Experience in process design and systems integration considered an asset
Experience with systems such as SAP, MicroStrategy, Salesforce, Fieldglass and Advantage is considered an asset
An entrepreneurial spirit and ability to work in a fast-paced environment
Our commitment to Sustainability and Social Impact is an essential part of the way we do business, and we focus our attention on areas where we can have the greatest impact. Our approach to sustainability and social impact is based on three pillars – Environment, Sourcing and Community – and we are constantly looking for ways to demonstrate leadership in these important areas. Our CORE Values – Care, Ownership, Respect and Excellence – guide all our decision-making and come to life through our Blue Culture. We offer our colleagues progressive careers, comprehensive training, flexibility, and other competitive benefits – these are some of the many reasons why we are one of Canada's Top Employers, Canada's Best Diversity Employers, Canada's Greenest Employers & Canada's Top Employers for Young People.
If you are unsure whether your experience matches every requirement above, we encourage you to apply anyway. We are looking for varied perspectives which include diverse experiences that we can add to our team.

We have a long-standing focus on diversity, equity and inclusion because we know it will make our company a better place to work and shop. We are committed to creating accessible environments for our colleagues, candidates and customers. Requests for accommodation due to a disability (which may be visible or invisible, temporary or permanent) can be made at any stage of application and employment. We encourage candidates to make their accommodation needs known so that we can provide equitable opportunities.  
 
Please Note:
Candidates who are 18 years or older are required to complete a criminal background check. Details will be provided through the application process.