Senior Finance Analyst – Customer Finance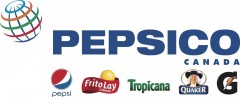 City : Mississauga
Category : Finance
Industry : Food and Beverage Industry
Employer : PepsiCo Canada
Overview
PepsiCo Canada employs nearly 10,000 Canadians and is organized into two business units - PepsiCo Beverages Canada, which includes brands such as Pepsi and Gatorade; and PepsiCo Foods Canada, which includes Frito Lay Canada and Quaker foods & snacks. PepsiCo Canada, in turn, belongs to the global PepsiCo, Inc., family.
At PepsiCo Canada, we're committed to achieving business and financial success while leaving a positive imprint on society - delivering what we call Performance with Purpose. Performance with Purpose is at the heart of every aspect of our business.
Our people are our greatest asset. By supporting their ability to work effectively together and providing them with the tools they need to succeed, we are ensuring that PepsiCo Canada is the kind of company where talented people of all backgrounds want to work.
Responsibilities
The Finance Senior Analyst, Customer Finance (L8) contributes to PepsiCo Beverages Canada's success by acting as an integral part of the Canadian Finance team, supporting the sales organization. In addition to providing business and analytic support, this position contributes to PBC's success by proactively monitoring business trends and identifying risks and opportunities to maximize PBC's business performance. The position will include extensive involvement in PepsiCo's transformational agenda with a focus on a seamless transition of PepsiCo's trade management system. Success in this role will require results-driven behavior, solid organizational skills, intellectual curiosity, strong financial analytical skills, technical strength, interpersonal skills and the ability work both independently or as part of a team.
Key Accountabilities:
Obtain an understanding of legacy and go-forward systems to enable effective financial reporting throughout the system transition phase.
Work hand in hand with finance leadership and sales leadership to build go-forward processes and generate relevant documentation.
Analyze pricing and trade accuracy based on a thorough understanding of customer merchandising and promotion plans.
Assist in building models to enable the effective reconciliation of customer payments against established trade accruals
Provide insight and analysis into drivers of change for key metrics: vol, CDA, DNP, MC and profitability vs prior year and plan by division and product
Support in identifying any fluctuations between the plan/forecast and actual sales trend, communicate any concern, and help developing solutions for driving sales or for modifying /adjusting activities to variations from the plan
Provide insights and analytics that help the DOS/KAMs on customer team develop robust CAPS that delivers against AOP metrics and accurate QBP forecasts
Improve/simplify CF processes by analysing current tools and systems, and designing and implementing new procedures for more efficient reporting
Assist with ad-hoc and cross-functional projects as required
Qualifications
Qualifications/Job Requirements:
Bachelor's Degree (business or accounting specialization preferred)
An ability to work cross-functionally to gain an understanding of processes
Minimum 2 years of financial analytical and planning experienceAbility to prioritize and excel in a fast-paced environment
Excellent analytical and financial modeling skills
Strong collaboration and communication skills
Solid Excel,PowerPoint, and business enterprise solution skills
What you can expect from us:
Competitive compensation, benefits, pension, RRSP contribution and vacation time
A flexible working environment that promotes a healthy work-life balance
A dynamic and inclusive culture that promotes you to bring your whole-self to work
A supportive team that will encourage your professional growth and development
An opportunity to be meaningful and impactful within your work and projects