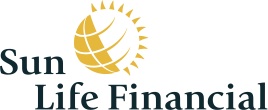 City : Toronto
Category : Full-time
Industry : Finance
Employer : Sun Life Financial
Vous êtes unique, comme le sont votre parcours, votre expérience et votre façon de voir les choses. Ici, on vous encourage et on vous motive à donner le meilleur de vous-même, et on vous donne les moyens de le faire. Vous travaillerez avec des collègues dynamiques – experts dans leur domaine – qui sont impatients de partager leurs connaissances avec vous. Vous aurez des gestionnaires inspirants qui vous aideront à développer votre potentiel et à atteindre de nouveaux sommets. Chaque jour, vous aurez de nouvelles occasions de rendre la vie de nos Clients plus radieuse – ils sont au cœur de tout ce que nous faisons. Découvrez comment vous pouvez faire une différence dans la vie des gens, des familles, des collectivités – ici et partout dans le monde.
Description de poste:
Reporting to the Manager, Events Sun Life Financial Distribution (SFLD), the Senior Event Planner will be responsible for managing and executing a variety of high-quality meetings and events from end-to-end.  This includes the event design, planning, execution and post-event analysis of advisor and employee experiences for in-person and virtual events. With a knowledge of the latest event technologies and trends, the Senior Event Planner focuses on delivering impactful interactions before, during and after in-person or virtual events, leaving participants with positive and lasting experiences.
An important component of this role includes building trust and alliances with stakeholders and sponsors in developing meetings that align with SLFD's business objectives.
Travel:
Up to 20% travel may be required

Must live within 150 kms of an international airport

Must have a valid passport and the ability to travel
What you will do:
Lead planning and execution of events with low to medium complexity like national kick-offs, regional meetings, and roadshows; support the Manager, Events, and Senior Event Manager on more complex events like educational conferences, multi-day meetings, and incentive travel

Role can be responsible for any aspect of an event including project management, budget management, leading small project teams, creative ideation, website development, registration, communications, promotional and print materials, travel, gift selection, food and beverage management, seating plans, room assignments, travel manifests (air, ground and hotel), etc.

Source, contract and manage vendors including destination management companies, venues, translation companies, keynote speakers, graphic designers, and promotional items

Incorporate innovative ways to involve and interact with our audiences, cultivating memorable and enduring experiences

In conjunction with business partners, develop business agendas that motivate, inspire, connect and educates attendees; develop key messages and themes; leverage industry network to recommend external speakers who can help drive business results through engaging presentations

Destination research, recommendation, sourcing and selection of hotel properties and conference facilities in North America

Ensure exceptional performance of operations, strategy, creative execution and effectiveness of all events

Develop and manage the detailed project schedule and milestone checkpoints

Assist with the design, creation and implementation of marketing and communications strategies for all events

Adhere to company policies and industry best practices for the event planning processes, pre, during and post-events

Manage project budgets including approval, and forecasting processes for events; identify opportunities for savings

Assist with the financial administration for incentive and training meetings including processing payment requests, purchase orders, chargebacks and journal entries for all event related costs and reconciliation of all meeting related invoices.

Assist with the preparation of monthly budget, CE accreditation and taxation reports

Commitment to continuous improvement with the aim of making processes as efficient as possible, while delivering quality result
What you need to succeed:
Ability to build strong business relationships in order to challenge the status quo to develop and execute creative and innovative experiences

A university degree or college diploma in a related field

5 or more years' experience leading/assisting with multi-faceted events both virtually and in person

3 or more years' experience leading/assisting with international events

Fluency in MS Office Suite of tools (Word, Power Point, Excel)

Interpersonal, leadership, budget management, project management and analytical skills

Presentation, facilitation and coaching skills

Knowledge of industry-related contracts and terminology (e.g. hotels, venues, speakers, DMCs, etc.)

Experience with marketing and communications strategies for virtual and in-person events

Experience leading virtual and in person events

Innovative problem-solving abilities

Effective in coping with change and ambiguity, not afraid to challenge the status quo or try new things

Demonstrated professionalism and diplomacy, respect for business protocol 

Ability to assist in developing new processes, communication plans, documentation, and presentations

Self-motivated with ability to work in a team environment with internal and external partners

A knack to drive continuous improvement

Agency experience in a similar function

In-depth complex budget management experience

Understanding of distribution channels

Proficient knowledge of tax legislation applicable to meetings

Experience in meeting planning in the Financial services industry

Involvement in industry-related associations
Assets:
Bilingualism in English and French is an asset

Certified Meeting Professional designation is an asset

Knowledge of CVent and Attendee Hub is an asset
Why join Sun Life:
Being a member of the Sun Life family, a group of people united by our Purpose: to help Clients and Employees achieve lifetime financial security and live healthier lives

A friendly, collaborative and inclusive culture

A collaborative and interactive team environment

Being part of our journey in developing the next greatest digital experience

Working together, sharing common values and encouraging growth & achievement
L'échelle du salaire de base est pour l'emplacement principal du poste affiché. Elle peut varier selon l'emplacement du candidat sélectionné et d'autres facteurs. En plus du salaire de base, les employés admissibles de la Financière Sun Life participent à différents programmes de rémunération incitative, dont le montant octroyé est discrétionnaire et dépend du rendement de l'employé et de la compagnie. Certains postes de vente participent à des programmes de rémunération incitative basés sur les résultats de vente individuels ou de groupe. 
Depuis toujours, la diversité et l'intégration sont au cœur des valeurs de la Financière Sun Life. Nous croyons qu'un effectif diversifié ayant des points de vue variés et des idées créatives est avantageux pour nos clients, pour les collectivités où nous exerçons nos activités, ainsi que pour nous tous, en tant que collègues. Nous accueillons avec enthousiasme les candidatures de personnes compétentes provenant de tous les horizons.
Les personnes handicapées ayant besoin de mesures d'adaptation pour présenter leur candidature et celles qui doivent consulter les offres d'emploi sur un support de substitution peuvent envoyer leur demande par courriel à l'adresse 'thebrightside@sunlife.com'.
À la Sun Life, nous voulons créer un environnement de travail flexible où nos employés sont outillés pour donner le meilleur d'eux-mêmes. Nous offrons plusieurs options de travail flexibles selon les exigences du poste et les besoins individuels. N'hésitez pas à en discuter pendant le processus de sélection.
Nous remercions tous les candidats de l'intérêt manifesté pour ce poste. Nous ne communiquerons qu'avec les personnes qui auront été retenues pour passer une entrevue.
Échelle salariale:
53,300/53 300 - 86,300/86 300
Catégorie d'emploi:
Administration de bureau
Fin de l'affichage:
02/06/2023