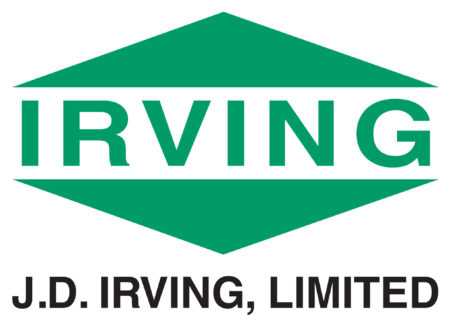 City : Halifax
Category : Project/Program Management
Industry : Transportation equipment manufacturing
Employer : J.D. Irving

Located at 3099 Barrington Street in Halifax, Nova Scotia, Canada, B3K 5M7, and 35 Micmac Boulevard, Dartmouth, Nova Scotia, Canada, B3A 4Y8, Irving Shipbuilding is proud to be Canada's National Shipbuilder. Over the next 30 years, our shipbuilders will construct 20+ modern patrol ships and surface combatants for the Royal Canadian Navy as part of the largest defence procurement project in Canadian history.
We have built more than 80% of Canada's current combatant fleet and continue to perform maintenance and modernization work on these vessels. We are committed to building the best ships, with the best workforce in the best facilities. By joining our team of more than 2,300 shipbuilders, you can enjoy a dynamic, diverse, and family-friendly career with a company dedicated to your success, learning, health, wellness, and safety.
At Irving Shipbuilding, we're making history – why not make it with us? Learn more about careers at Irving Shipbuilding: shipsforcanada.ca/opportunities.
Irving Shipbuilding Inc. is seeking a Senior Estimator.
This is a permanent full-time role based in Halifax Regional Municipality, Nova Scotia. The primary language of work is English. We encourage applications from qualified African Nova Scotians, racially visible persons, women (applying for non-traditional positions), persons with disabilities, Aboriginal persons and persons of the 2SLGBTQ+ community. ISI encourages applicants to self-identify in the cover letter/resume portion of your application. Irving Shipbuilding Inc. is committed to the principle of equal opportunity in its employment practices and to providing an environment where all employees feel supported and valued. ISI is committed to working towards a barrier-free workplace and to expanding the accessibility of the workplace to persons with disabilities. Candidates who require accommodation during the selection process are invited to contact recruitment@irvingshipbuilding.com.
Qualifications:

Education:

Post-secondary education in Engineering or Engineering Technology and/or Interprovincial Journeyman status in a relevant commercial or industrial Skilled Trade

Red Seal Journeyman or Certified Engineering Technician (C.Tech) or Certified Engineering Technologist (CET) or Professional Engineer (P.Eng)

Experience: 5-10 years of experience in various roles involving the execution of major construction or manufacturing projects – including Project Management, Subcontractor Management, Cost Controls, Planning/Scheduling or Estimating

Proven experience using Engineering, Estimating, or Drafting software programs; and full competency reading and understanding technical drawings and documentation

Proven experience managing project budgets and schedules for both skilled trades people and specialized subcontractors, including project costs as well as projected and actual project margins and cash-flow

Experience participating in Contract Negotiations and experience working with government and commercial contract terms and conditions
All successful applicants must meet requirements for Canadian Controlled Goods Program (CGP), Canadian Government Security clearance, and U.S. International Traffic in Arms Regulations (ITAR).
Key Responsibilities:
Use Client provided specifications and drawings to oversee and create detailed work scopes and work packages

Estimate the required person-hours for Woodside Industries / Shelburne Ship Repair / Halifax Shipyard to carry out the work

Oversee the creation of Bid Analysis documentation with the assistance of the Estimating Coordinator

Ensure individual estimates are complete and accurate

Utilize work scopes and work packages to create detailed execution method statements for the client provided specifications

Ensure method statements from more Junior Estimators are complete and concise

Assist with the creation of Bid/Tender packages that will be submitted to various Clients

Assist the Estimating Manager and Estimating Coordinator with the creation of Bid Summaries and Risk Assessments

Attend Vessel viewings and Bidder Conferences of various commercial and Naval vessels as required

Produce preliminary (Level 1) project schedules utilizing scheduling software

Produce offer letters for Bid/Tender packages to be signed by the Director of Ship Repair or other Senior Executives

Stand-in for the role of Estimating Manager when the Estimating Manager is not available
What We Offer:
Irving Shipbuilding is proud to offer a competitive salary and benefits package, including but not limited to:
A flexible medical, dental, and vision plan

Employee & Family Assistance Programs

RRSP matching program

Health & Wellness reimbursements

Opportunities to take part in job related training and development

Growth and progression opportunities within Irving Shipbuilding and the larger network of the JD Irving group of companies

Relocation costs (if applicable)
Please be advised that some positions within our business have been designated as 'Safety Sensitive' where the employee holding the position has a heightened responsibility for his/her own safety or the safety of others due to the nature of the job. If this is the case, you will be informed in the interview process.
For further details, please contact Talent Acquisition at recruitment@irvingshipbuilding.com.
To Apply for this Career Opportunity:
Please complete the online application form. An up-to-date resume of past experience and education is required.
All applications will be reviewed by one of our recruiters. If the recruiter sees a potential opportunity (current or future) that matches your skills and experience, you will be contacted to discuss your qualifications for a position with Irving Shipbuilding.
We thank all candidates for their interest, however, only those selected for interviews will be contacted.
To learn more about our products and services, click here.
Irving Shipbuilding Inc. is committed to the principle of equal opportunity in its employment practices and to providing an environment free from discrimination and harassment for all employees.
We do not accept unsolicited resumes from search firms or employment agencies, and we are not responsible for any fees related to unsolicited resumes.