Senior Director, Pharmacy & Healthcare Technology – Operations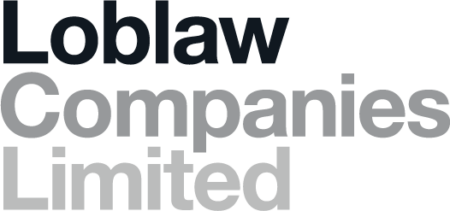 City : Brampton, Ontario
Category : Full time
Industry : Technology
Employer : Shoppers Drug Mart®
Referred applicants should not apply directly to this role.
All referred applicants must first be submitted through Workday by a current Loblaw Colleague.
Come make your difference in communities across Canada, where authenticity, trust and making connections is valued – as we shape the future of Canadian retail, together. Our unique position as one of the country's largest employers, coupled with our commitment to positively impact the lives of all Canadians, provides our colleagues a range of opportunities and experiences to help Canadians Live Life Well®.

At Loblaw Companies Limited, we succeed through collaboration and commitment and set a high bar for ourselves and those around us. Whether you are just starting your career, re-entering the workforce, or looking for a new job, this is where you belong. 
Does working with some of Canada's most versatile minds in innovation supporting retail, digital consumer solutions and analytical platforms excite you? Loblaw Technology & Analytics powers game-changing retail solutions, giving our customers the ability to live their lives well.
Come work with a team that values diverse ideas, prioritizes a culture of inclusion and develops our talent from within. Loblaw Technology & Analytics gives you the chance to excel and helps you to strive for success in a big way. Keep reading to learn more!
Senior Director, Pharmacy & Healthcare Technology – Operations, Brampton ON
We are looking for a passionate and dedicated Senior Director to help drive Technology Operations for our Pharmacy and Healthcare Technology products.
You will partner closely with Sr. Director, PHC Technology – Applications, with shared outcomes to improve the Pharmacy experience with enhanced features and increased stability and resiliency.
You will play a strategic role in the modernization and evolution of many products that will make a significant and lasting impact on Canadians. In addition, you will be responsible for supporting our Pharmacy and Healthcare applications to ensure our end users have the optimal experience which includes streamlining operations, successful capture of metrics and process optimization. You will develop an understanding of our products by working closely with application/development teams and our business partners to devise and fulfill a transformative roadmap to meet requirements and position us for substantial growth in scalability and performance.
What You Will Do:
Drive process and methodology improvements to help development teams tear down obstacles and keep initiatives on target and moving forward.

Accountable for overall stability for all production applications including monitoring.

Drive advances in system monitoring and be a touchpoint for management of Critical Issues.

Gate keeper for all production changes and can no-go if stability is at risk if we proceed.

Supports all production audits of applications and technologies.

Ensures systems are documented and diagrams are easily accessible to support integration and operations.

Respond to technical issues in a professional and timely manner.

Supervise Quality Engineering ensuring low/zero defect leakage and appropriate automated test coverage.

Lead a team - provide guidance - able to coach, mentor and grow technology and development team.

Create a roadmap of initiatives to achieve the above including financial oversight of the entire team
What You Will Need:
An undergraduate degree in Computer Science or equivalent from a recognized institution combined

A proven ability within an IT or technology department, and proven experience leading IT Operations/Support at an enterprise level

Good interpersonal skills, clearly able to articulate verbally and in writing; able to present and champion your ideas while being receptive to other's

Proven abilities to communicate and collaborate in a matrix environment

Hands on experience in working in Agile methodologies with focus on DevOps and CI/CD practices. In depth knowledge about Quality Engineering practice

You must be reliable, proactive, results-oriented, customer-focused, and attentive to details. Experience leading large teams with a combination of full-time employees, onshore contractors and offshore contractors

Experience with issue tracking/documentation tools: ServiceNow, JIRA, Confluence. Performance Management and Collection tools such as: Dynatrace, AppDynamics, Splunk, etc.

Experience with Google GPC, VM and physical store hardware management. Experience with testing automation tools and technologies
What Loblaw Offers You
Here, you will find a phenomenal team to help you achieve your goals as you help us achieve ours! Work in our fast-paced, exciting Technology environment, helping our stores, colleagues and customers every day.
Loblaw colleagues also enjoy:
Work Perks Program

On-site GoodLife Fitness, Basketball & Volleyball courts, Ice Rink, Groceries delivered to work via PC Express, Dry Cleaning services (1PCC Office)

Tuition Reimbursement & Online Learning

Pension & Benefits

Paid Vacation
If you're up to the challenge, then we would love to hear from you. Apply today, and get the process started.
At Loblaw, we respect the environment, source products with integrity and make a positive difference in the community. Our CORE Values – Care, Ownership, Respect and Excellence – guide all our decision-making and come to life through our Blue Culture. We offer our colleagues progressive careers, comprehensive training, flexibility, and other competitive benefits – these are some of the many reasons why we are one of Canada's Top Employers.
Loblaw recognizes Canada's diversity as a source of national pride and strength. We have made it a priority to reflect our nation's evolving diversity in the products we sell, the people we hire, and the culture we create in our organization. At Loblaw, we celebrate diversity where differences are valued and supported. Commitment to being an equal opportunity employer is a priority to us, and we encourage people from all backgrounds and identities to apply to our jobs.
Accommodation in the recruitment, assessment, and hiring process is available upon request for applicants with disabilities.
We thank all candidates for their interest but please note, those candidates who meet the minimum requirements for the position will be contacted.
Our commitment to Sustainability and Social Impact is an essential part of the way we do business, and we focus our attention on areas where we can have the greatest impact. Our approach to sustainability and social impact is based on three pillars – Environment, Sourcing and Community – and we are constantly looking for ways to demonstrate leadership in these important areas. Our CORE Values – Care, Ownership, Respect and Excellence – guide all our decision-making and come to life through our Blue Culture. We offer our colleagues progressive careers, comprehensive training, flexibility, and other competitive benefits – these are some of the many reasons why we are one of Canada's Top Employers, Canada's Best Diversity Employers, Canada's Greenest Employers & Canada's Top Employers for Young People.
If you are unsure whether your experience matches every requirement above, we encourage you to apply anyway. We are looking for varied perspectives which include diverse experiences that we can add to our team.

We have a long-standing focus on diversity, equity and inclusion because we know it will make our company a better place to work and shop. We are committed to creating accessible environments for our colleagues, candidates and customers. Requests for accommodation due to a disability (which may be visible or invisible, temporary or permanent) can be made at any stage of application and employment. We encourage candidates to make their accommodation needs known so that we can provide equitable opportunities.  
 
Please Note:
Candidates who are 18 years or older are required to complete a criminal background check. Details will be provided through the application process.