Senior Director, National Programs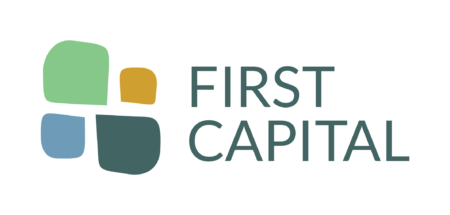 City : Toronto, ON, Canada
Category : Property Operations
Industry : Real Estate
Employer : First Capital
First Capital [TSX: FCR.UN] owns, manages, and develops grocery-anchored open-air centres in neighbourhoods with the strongest demographics in Canada. As one of Canada's top employers, we foster a vibrant culture that ensures equal opportunity and well-being for all employees in a dynamic workplace. We are proud to provide rewarding opportunities to build meaningful careers in a fun and high-performing environment.
 THE ROLE:
Our Operations Team is committed to creating thriving properties, going above and beyond to deliver unparallel operations services and strategic alignment to enhance our portfolio value and solidify First Capital's "best in class" brand. The newly created position of Senior Director, National Programs is a transformational role and will hold a key and strategic leadership position within the team. Their mission will be to drive operational excellence by spearheading the development, facilitation, implementation, and administration of our national operations programs and initiatives.
Reporting to the Vice President, Operations, their primary focus will be optimizing operational performance by managing and continuously enhancing property operations strategies, processes, products, and tools across our entire portfolio.
Moreover, the Senior Director, National Programs will personify FCR's Core Values of Collaboration, Innovation, Excellence, Accountability, and Passion, intertwining them into their daily responsibilities to positively impact the business and deliver results.
WHAT YOU WILL DO:
Review existing Property Management processes and develop and maintain best practices and FCR standards for all areas to enhance operational performance.

Serve as Operations Subject Matter Expert and liaison on cross-functional projects and property technology initiatives (i.e., Building Engines, Procore, TenantShare, JDE, and Realogic).

Update, monitor and evaluate the Property Emergency Preparedness Programs. Serve as a trusted subject matter expert, providing invaluable support to property operations.

Identify new National Supply Programs and collaborate with the Vice President and Directors of Operations to implement strategies, including specifications, tendering, analysis and negotiating supply agreements.

Research and explore emerging technologies that have the potential to improve operations processes and practices, and drive innovation and efficiency across our operations platform, ultimately benefiting property operations nationally.

Oversee the National Programs team which includes resources for Insurance, Claims, Technical Services, Training & Development and Operational Excellence. Act as a mentor and provide leadership and innovative ideas that inspire, motivate, and help with their development.

Engage with cross-functional teams nationally to embrace, support, and participate in innovation efforts and the changes that accompany new programs and initiatives.
WHAT YOU BRING:
What you need to be successful in this role:
Proven experience in a leadership role overseeing national or regional operations in commercial real estate, with retail asset management experience and mixed-use or multi-residential exposure.

Experienced Change Management professional within Property Management, proven experience in delivering innovation and best practices across an organization.
What would be helpful for you in this role (our nice to haves):
Strong leadership qualities with excellent mentorship skills to influence others to think out of the box and drive innovation.

Lean Six Sigma, Agile or equivalent designation.

Any one of the following professional real estate designations as an asset: RPA, CFM, CPM, FMA, CSM, and ASM.

Undergraduate degree in business, accounting, or real estate-related field.

Experience in overseeing insurance and risk management activities is considered an asset.

Well-developed communication and influencing skills with the ability to present findings and conclusions to various stakeholders within the organization.

Excellent consultative relationship skills to work closely with a variety of internal teams as a trusted partner.

Strategic mindset with a willingness to learn and evolve.

Strong business acumen with excellent judgment, analytical thinking, negotiation, and problem-solving skills.

In the ever-changing landscape, you will be a technology champion, and use the tools available to you to automate and improve operations efficiencies.

Ability to communicate in French is an asset.
WHAT WE OFFER:
We invest in People. Along with our competitive compensation packages—we're always thinking of new ways for our people to share in the company's success. We are very proud to offer the following to our employees:
Flexible Hours

Remote workdays

Company-matched savings plans

Annual Wellness Subsidy

Tuition & Development Program

Employee Referral Program

Rewards and Recognition Programs

Paid time off during December holiday season

Parental leave benefits

Our people are what makes us different. At First Capital we are committed to workplace diversity and inclusion within our organization, therefore, we encourage all qualified persons from all backgrounds to apply. Accommodations are available, upon request, to all applicants with disabilities throughout our hiring process. To discuss any accommodation, please email us at careers@fcr.ca.