Senior Digital Adoption Consultant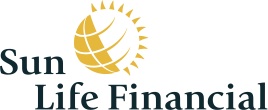 City : Toronto
Category : Full-time
Industry : Finance
Employer : Sun Life Financial
Vous êtes unique, comme le sont votre parcours, votre expérience et votre façon de voir les choses. Ici, on vous encourage et on vous motive à donner le meilleur de vous-même, et on vous donne les moyens de le faire. Vous travaillerez avec des collègues dynamiques – experts dans leur domaine – qui sont impatients de partager leurs connaissances avec vous. Vous aurez des gestionnaires inspirants qui vous aideront à développer votre potentiel et à atteindre de nouveaux sommets. Chaque jour, vous aurez de nouvelles occasions de rendre la vie de nos Clients plus radieuse – ils sont au cœur de tout ce que nous faisons. Découvrez comment vous pouvez faire une différence dans la vie des gens, des familles, des collectivités – ici et partout dans le monde.
Description de poste:
Are you driven to take Sun Life to an innovative new level? You will be focused on being a digital champion – Thinking about digital in everything we do for Clients. You will be part of a team to drive increased adoption of our web and mobile channels, influence digital client experiences, while ensuring marketing and internal projects drive results to the right outcomes and audiences.
As a Senior digital adoption consultant (equivalent to Sr. Manager), you are part data analytics, part researcher, part consultant, part strategist but also understands marketing. You are comfortable analyzing and interpreting metrics into insights and documenting processes with compelling data visualization and presentation to influence leadership and the business.
What will you do?
Data and Analytics - Analyze our client, sponsor, advisor, and internal data to understand and inform our key adoption strategies, priorities, processes, and tactics
Be an advocate of digital adoption for Sun Life Canada, developing and driving our strategy forward
Collaborate with business partners to understand Client journeys, business needs and identify digital adoption opportunities
Play an active role in thought leadership, sharing analytics, key insights, successes and failures
Champion best practices to shift Client behaviour towards digital, leveraging and monitoring various channels, tactics and processes
Proactively identify client experience or digital capability gaps or potential barriers to success, actively influencing and working with partners to prioritize resolution
Act as lead with marketing teams to create go-to-market plans including internal, sponsor/advisor and Client communications
Manage multiple project tasks and implementations to ensure a smooth transition to operationalize
Have a deep understanding of clients/users, their needs, and pain points
Solid understanding of digital capabilities, and a willingness to understand tech solutions on an integral level
What do you need to succeed?
You are part data analytics, part researcher, part consultant, part strategist but also understand marketing
Data-driven focus – (Data and Analytics) Experience interpreting data into insights (Story telling)
Understands digital and data analytics
Experience in financial services and digital (online/mobile) space
Strong collaboration listening and facilitation skills, working with business partners to deliver a holistic adoption strategy
Excellent problem-solving skills to analyze options and arrive at the best solution
Strong influencing skills, ability to present a compelling argument for change
Expert written and verbal communications skills
Results oriented individual who is an innovative, lateral thinker
What's in it for you?
Excellent opportunity to grow within the digital space and influence the business – this is a "start-up"
Competitive salary and bonus structure influenced by market range data
4 weeks vacation
A friendly, collaborative, and inclusive culture
Being part of our Analytics community, where we share best practices and broaden skill-sets
We are proud to be a best workplace for hybrid work by Great Place to work Canada 2022
An environment of continuous learning and improvement
Flexible Benefits from the day you join to meet the needs of you and your family
Pension, stock and savings programs to help build and enhance your future financial security
Fitness and wellness programs that help you balance work and life and enjoy a healthier lifestyle
Flexible hours and work from home options
L'échelle du salaire de base est pour l'emplacement principal du poste affiché. Elle peut varier selon l'emplacement du candidat sélectionné et d'autres facteurs. En plus du salaire de base, les employés admissibles de la Financière Sun Life participent à différents programmes de rémunération incitative, dont le montant octroyé est discrétionnaire et dépend du rendement de l'employé et de la compagnie. Certains postes de vente participent à des programmes de rémunération incitative basés sur les résultats de vente individuels ou de groupe. 
Depuis toujours, la diversité et l'intégration sont au cœur des valeurs de la Financière Sun Life. Nous croyons qu'un effectif diversifié ayant des points de vue variés et des idées créatives est avantageux pour nos clients, pour les collectivités où nous exerçons nos activités, ainsi que pour nous tous, en tant que collègues. Nous accueillons avec enthousiasme les candidatures de personnes compétentes provenant de tous les horizons.
Les personnes handicapées ayant besoin de mesures d'adaptation pour présenter leur candidature et celles qui doivent consulter les offres d'emploi sur un support de substitution peuvent envoyer leur demande par courriel à l'adresse 'thebrightside@sunlife.com'.
À la Sun Life, nous voulons créer un environnement de travail flexible où nos employés sont outillés pour donner le meilleur d'eux-mêmes. Nous offrons plusieurs options de travail flexibles selon les exigences du poste et les besoins individuels. N'hésitez pas à en discuter pendant le processus de sélection.
Nous remercions tous les candidats de l'intérêt manifesté pour ce poste. Nous ne communiquerons qu'avec les personnes qui auront été retenues pour passer une entrevue.
Échelle salariale:
74,100/74 100 - 120,800/120 800
Catégorie d'emploi:
Marketing
Fin de l'affichage:
06/12/2022