Senior Developer, Business Intelligence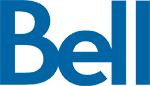 City : Montreal, Quebec
Category : Technology
Industry : Telecommunications
Employer : Bell
Req Id: 376257
At Bell, we do more than build world-class networks, develop innovative services and create original multiplatform media content – we advance how Canadians connect with each other and the world.
If you're ready to bring game-changing ideas to life and join a community that values, professional growth and employee wellness, we want you on the Bell team. 
 
The Finance Team manages the performance and risk profile of Bell, ensuring the needs of customers, investors and employees are balanced with long-term business success. We work closely with internal and external stakeholders to develop and execute plans that help the company achieve its strategic objectives and ensure financial sustainability.  
 
Bell is currently seeking an experienced Business Intelligence (BI) Developer specialized in Microstrategy. As part of this team, you will have opportunities to build your leadership skills, drive important business decisions working with new, cutting-edge BI technologies and Data Science Projects.
Job Duties/ Accountabilities:
Support the Business Insights and Visualization as well as Data Science teams with reporting, interaction and self-serve module development.

Gather requirements from Finance teams for the development of interaction, reporting and self-serve modules and exercise leading edge analytics skills in data visualization, extraction, forecasting, etc. to address business needs

Develop interface and modules for scenario modeling that could be part of an AI/ML solution

Work in an agile environment and contribute to the improvement of our development processes

Ensure that the return on investment in advanced financial analytics resources and technology is realised by keeping abreast with strategic requirements from senior management and that these are aligned to internal projects being actioned within our insights team

Demonstrated experience in business process analysis, data architecture design and development, and the implementation of workflow enabled solutions and their intricacies in a finance environment.

Defines a project approach to ensure customer success, and provide critical and constructive guidance leveraging MicroStrategy best practices to customers, steering them towards a long-term vision for success

Provides technical oversight to projects and project teams, including customers and partners, taking their ideas from concept through full deployment, while mentoring junior colleagues

Self starter who is comfortable working with and presenting to all management levels

Creates technical and/or functional MicroStrategy solutions based on customer requirements and business objectives, including standalone applications and more complex interdependent systems within Bell's infrastructure

Support training and knowledge transfer activities

Coach and mentor junior team members
Critical Qualifications/Competencies:
Degree in Data Science, Computer Science, Information Technology, Economics, Statistics, Information Systems, Applied Math, Business Administration, Finance or any other related field (masters degree considered an asset).

CPA or related finance experience considered an asset

Strong analytical, problem-solving skills and ability to work with large and complex technical data sets

Experience in Business Intelligence or Data Analytics with eliciting business requirements

Advanced Visualization Development Experience with Tableau, PowerBI, Qlik, Microstrategy, etc.

Minimum 5 years of related experience with Microstrategy with relevant certifications

Strong SQL skills, ability to perform effective querying involving multiple tables and subqueries

Ability to leverage insights and opportunities from data and metrics to build strategies and make recommendations

Advanced knowledge and experience with SQL, practical knowledge of Data Modeling and data profiling

Practical knowledge of UX/UI customer-centric and performance-centric analytic solution design

Experience with query tuning and performance troubleshooting

Effective oral, written communication and presentation skills

Commitment to personal and professional growth
Preferred Qualifications/Competencies:
Certification in MSTR is an asset

Experience with Rest APIs and Alteryx integration experience with MicroStrategy is an asset

Knowledge in Alteryx and other ETL Tools is an asset

Experience with Python or R and the ability to drill into the data and gain valuable insights along with Machine Learning and Artificial Intelligence algorithms and approaches (is an asset)

Experience in Telecom, Finance or IT is a strong asset.

Bilingualism is an asset (English and French); adequate knowledge of French is required for positions in Quebec.



#EmployeeReferralProgram #ProgrammeRecommandationEmployes
#Indeed #Tech #Technology #BI #BusinessIntelligence #CPA #DataAnalytics #Tableau #PowerBI #Qlik #Microstrategy #SQL #DataModeling #UX #UI #MSTR #RestAPI #Alteryx #ETL #Python #Telecom #Telecommunications #Finance #IT
Bilingualism is an asset (English and French); adequate knowledge of French is required for positions in Quebec.
Additional Information:
Position Type: Management
Job Status: Regular - Full Time
Job Location: Canada : Ontario : Mississauga || Canada : Ontario : Ottawa || Canada : Ontario : Toronto || Canada : Quebec : Montreal
Flexible work profile: Mobile
Application Deadline: 09/30/2022
Please apply directly online to be considered for this role. Applications through email will not be accepted.
At Bell, we don't just accept difference - we celebrate it. We're committed to fostering an inclusive, equitable, and accessible workplace where every team member feels valued, respected, and supported, and has the opportunity to reach their full potential. We welcome and encourage applications from people with disabilities.
Accommodations are available on request for candidates taking part in all aspects of the selection process. For a confidential inquiry, simply email your recruiter directly or recruitment@bell.ca to make arrangements. If you have questions regarding accessible employment at Bell please email our Diversity & Inclusion Team at inclusion@bell.ca.
Created: Canada, AB, Calgary
#Talent #Indeed #Tech
Bell, one of Canada's Top 100 Employers.