Senior Database Administrator, Oracle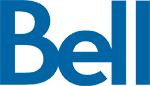 City : Montreal, Quebec
Category : Operations & IT Infrastructure
Industry : Telecommunication Services
Employer : Bell
Req Id: 412324
​Our team is advancing how Canadians connect with each other and the world, and developing breakthrough technology plays a vital role in making our purpose a reality. Contribute your experiences, talents and perspectives as we develop innovative digital solutions and best-in-class networks together. We know you'll feel a sense of meaningful connection and belonging within our team. Then, with our commitment to environmental, social and governance initiatives, you can feel good about your greater impact – helping people as they connect, work, learn and play. 
Be at the forefront of shaping the best digital connections and next-generation technology in Canada. You'll join the largest, award-winning, high-tech team in our country, working with the brightest minds across many industries. 
Bring your ideas and skills as we grow cutting-edge fibre and 5G networks, develop advanced products and services to run on these networks and then enable the delivery of content from our top media properties and services – ensuring that our customers can stay entertained and connected anytime, anywhere.
Key Responsibilities
24x7 Production database

Participate in continuous improvement efforts in enhancing performance and providing increased functionality, including performing proactive maintenance such as ensuring continued space availability

Monitoring activity, and documenting problems, changes, and solutions

Advise on long-term capacity planning and growth.

Interact with testing and development teams to resolve problems and identify system enhancements

Install, upgrade, patch, and maintain Oracle 12c+ and 18c+ databases and OS

Design, implement and monitor backup and disaster recovery processes
Critical Qualifications
Secret Level Government Clearance (Level 2)

10+ years of experience with Oracle that includes the installation, upgrading, and patching

Recent experience with Oracle DB version 12c, 18c with working knowledge for 19c

Extensive knowledge of ASM, ACFS, and DBFS file systems internals

Backup strategies and disaster recovery that uses RMAN

Performance monitoring and tuning with the ability to build custom scripts

Hand-on experience with Oracle Advanced Security features

Strong logical and physical DB design skills, which includes indexing, partitioning (newest features), etc.

Knowledge of basic UNIX administration (user, groups, resources utilization, etc.)

Familiarity with basic cloud operations
Adequate knowledge of French is required for positions in Quebec. 
Additional Information:
Position Type: Management 
Job Status: Regular - Full Time 
Job Location: Canada : Ontario : Toronto || Canada : Ontario : Ottawa || Canada : Quebec : Montreal 
Work Arrangement: Remote
Application Deadline: 09/15/2023

For work arrangements that are 'Hybrid', successful candidates must be based in Canada and report to a set Bell office for a minimum of 3 days a week.  Recognizing the importance of work-life balance, Bell offers flexibility in work hours based on the business needs.
Please apply directly online to be considered for this role.  Applications through email will not be accepted.
We know that taking care of our team members is at the heart of a healthy, positive and thriving workplace. As part of our team, you'll enjoy a comprehensive compensation package that includes a competitive salary and a wide range of benefits to support your well-being and the well-being of your family too. As soon as you join us, you'll be eligible for medical, dental, vision and mental health benefits that you can tailor to your specific needs. Plus, as a Bell team member, you'll enjoy a 35% discount on our services and have access to exclusive offers from our partners.
We value the experiences that have shaped who you are, and we know the diversity of your talent will bring even greater strength to our team. At Bell, because everyone belongs, you'll feel valued, respected and supported as you grow and reach your full potential. 
We also want to make sure that everyone has an equal opportunity to join our team. We strongly encourage and welcome individuals who may require accommodations during the hiring process to please let us know. For a confidential inquiry, email your recruiter or recruitment@bell.ca to make arrangements. If you have questions regarding accessible employment at Bell, please email our Diversity & Inclusion Team at inclusion@bell.ca.
​
Created: Canada, ON, Toronto