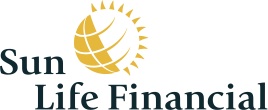 City : Waterloo
Category : Full-time
Industry : Finance
Employer : Sun Life Financial
Vous êtes unique, comme le sont votre parcours, votre expérience et votre façon de voir les choses. Ici, on vous encourage et on vous motive à donner le meilleur de vous-même, et on vous donne les moyens de le faire. Vous travaillerez avec des collègues dynamiques – experts dans leur domaine – qui sont impatients de partager leurs connaissances avec vous. Vous aurez des gestionnaires inspirants qui vous aideront à développer votre potentiel et à atteindre de nouveaux sommets. Chaque jour, vous aurez de nouvelles occasions de rendre la vie de nos Clients plus radieuse – ils sont au cœur de tout ce que nous faisons. Découvrez comment vous pouvez faire une différence dans la vie des gens, des familles, des collectivités – ici et partout dans le monde.
Description de poste:
Role Summary
Come be part of an exciting and challenging opportunity where you can help to accelerate the growth and application of data analytics capabilities at Sun Life Canada. As part of the Distribution Analytics team, you will build and maintain the analytical data that Sun Life uses to deliver on our purpose of helping our Clients achieve lifetime financial security and live healthier lives.
What will you do?
Work with business stakeholders, data scientists and analysts and DBTS (IT) to implement and maintain effective and efficient data architectures for business intelligence & reporting and for predictive and deep-dive analyses

Turn complex data into easy-to-understand visual insights that are aligned to business objectives

Lead the migration of on-premises data architecture to a cloud-based data lake from business perspective

Support and modify our data warehouse to meet the needs of the Data Science and Business Intelligence & Reporting teams

Develop expert business and technical knowledge about Sun Life products, Clients and advisors and convert into logic for data flows

Ensure a high level of data quality and data integrity are maintained as our data warehouse is a trusted data source for the business

Liaise with various stakeholders within Sun Life to gather the information needed to keep data accurate and relevant

Assist in defining and developing our long-term data roadmap to assemble large, first party and 3rd party datasets (includes structured and unstructured data) that meets future business needs

Work with broader Business and DBTS (IT) teams and effectively advocate for Distribution data infrastructure long term needs as part of the on-premises to cloud transformation effort
What do you need to succeed?
Undergraduate degree in Computer Science, Mathematics, Engineering or other quantitative field, or equivalent work experience

3-5 years experience implementing a data warehouse

Minimum of 2 years experience with SAS software and SQL database design

Proven ability to leverage knowledge of data engineering to extract, transform, integrate and test data from a variety of operational data sources

Solid understanding of how to consolidate and transform data to meaningful and actionable information

Understanding of dimensional and relational data modeling

Experience in data innovation practices, developing and implementing data products

Collaboration and self-management

Effective communication
Unique Requirements
The candidate selected for this role is required to attain Canadian Reliability Security Clearance (administered by submitting fingerprints to the RCMP, who then conduct min. 5 year history checks)

To see if you are eligible for this clearance, please review the section 201 on the Federal Government site (https://www.tpsgc-pwgsc.gc.ca/esc-src/personnel/pdcf-rsrp-eng.html)
What will be nice to have?
Past experience in life insurance / wealth management, or other financial services industry components

Past experience in data and analytics and cloud transformation

Experience working within an agile pod (Scrum, Kanban, etc.)

Experience in SAS Viya and AWS Sagemaker is a plus
What's in it for you?
Competitive salary and bonus structure influenced by market range data

20 days vacation per year and an innovative sabbatical program

Being part of our Analytics community, where we share best practices and broaden skill-sets

Flexible Benefits from the day you join to meet the needs of you and your family

Pension, stock and savings programs to help build and enhance your future financial security

Fitness and wellness programs that help you balance work and life and enjoy a healthier lifestyle

A friendly, collaborative and inclusive culture

Great Place to Work® Certified in Canada and the US - 2022

Great Place to Work® award for Best Workplaces for #HybridWork - 2022

Named "Best Places to Work" by Glassdoor - 2021

Canada Award for Excellence for Mental Health at Work - 2021
L'échelle du salaire de base est pour l'emplacement principal du poste affiché. Elle peut varier selon l'emplacement du candidat sélectionné et d'autres facteurs. En plus du salaire de base, les employés admissibles de la Financière Sun Life participent à différents programmes de rémunération incitative, dont le montant octroyé est discrétionnaire et dépend du rendement de l'employé et de la compagnie. Certains postes de vente participent à des programmes de rémunération incitative basés sur les résultats de vente individuels ou de groupe. 
Depuis toujours, la diversité et l'intégration sont au cœur des valeurs de la Financière Sun Life. Nous croyons qu'un effectif diversifié ayant des points de vue variés et des idées créatives est avantageux pour nos clients, pour les collectivités où nous exerçons nos activités, ainsi que pour nous tous, en tant que collègues. Nous accueillons avec enthousiasme les candidatures de personnes compétentes provenant de tous les horizons.
Les personnes handicapées ayant besoin de mesures d'adaptation pour présenter leur candidature et celles qui doivent consulter les offres d'emploi sur un support de substitution peuvent envoyer leur demande par courriel à l'adresse 'thebrightside@sunlife.com'.
À la Sun Life, nous voulons créer un environnement de travail flexible où nos employés sont outillés pour donner le meilleur d'eux-mêmes. Nous offrons plusieurs options de travail flexibles selon les exigences du poste et les besoins individuels. N'hésitez pas à en discuter pendant le processus de sélection.
Nous remercions tous les candidats de l'intérêt manifesté pour ce poste. Nous ne communiquerons qu'avec les personnes qui auront été retenues pour passer une entrevue.
Échelle salariale:
68,400/68 400 - 111,700/111 700
Catégorie d'emploi:
Advanced Analytics
Fin de l'affichage:
21/08/2022