Senior Consultant, Technology Risk Consulting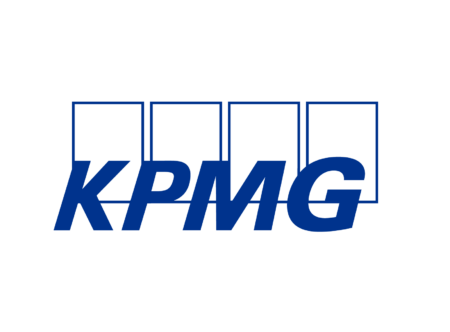 City : Kelowna
Category : Advisory
Industry : Finance
Employer : KPMG
Overview
You've got big plans. We have opportunities to match, and we're committed to empowering you to become a better cyber security professional, no matter what you do.

When you join KPMG you'll be one of over 219,000 professionals providing audit, tax, advisory and business enablement services across 147 countries.

With the support to do things differently, grow personally and professionally and bring your whole self to work, there's no limit to the impact you can make. Let's do this.


The opportunity:


Our BC Regions Technology Risk Consulting (TRC) services team is growing, and we are seeking a talented individual at a Senior Consultant level to join KPMG's Technology Risk team in Vernon or Kelowna.


A career within our Technology Risk Consulting practice will provide you with the opportunity to help our clients implement robust IT and cybersecurity programs to help protect against threats, propel digital and business transformation, and drive growth. The TRC practice provides a variety of services to our clients. The successful candidate will provide SOC 1 / SOC 2 / SOC 3 / ISO based services to clients across various industries and have the flexibility to participate on IT project and ERP advisory services.

At KPMG we continue to be a virtual first work environment; however, this role is required to be located in Vernon or Kelowna. The team looks forward to representing KPMG and growing our practice locally through industry events and client meetings when safe to do so.


Learn more about KPMG Technology Risk Consulting here.
What you will do
As a Consultant with our Technology Risk Consulting team, you'll collaborate with and be mentored by a team of dedicated professionals with extensive consulting and industry experience. Your project work will span a variety of subject areas supporting clients across industries providing a valuable opportunity to set yourself up for success as your career progresses. Specific responsibilities include but are not limited to the following:
Engag

e

with clients on

IT audit and assessment engagements ranging from operating system security, cloud and network security, program change management, IT Security operations, and other IT governance related areas;

Identify, document and perform testing of IT controls using a combination of KPMG Audit Programs and industry best-practice frameworks for IT security and control;

Provide recommendations and advise on steps to mitigate risks and remediate the potentially vulnerable environment

;

Analyze assessment

results and create professional technical reports to be shared with technical and executive stakeholders, as well as third parties

;

Leverag

e

out-of-the-box thinking to tackle and overcome complex client challenges;

Remain current on the threat landscape,

including

common and recent threats.

K

eep your team and clients informed on relevant threat and attack vectors on an on-going basis

.

At a Senior Consultant level, you will also be involved in training and guiding our new campus hires.

At times, urgent business needs arise, in response to project deadlines and client requirements, and team members may be required to work beyond their normal work day or work week to fulfill the accountabilities required for their job. Likewise, people need time to devote to personal matters, and our approach to flexibility provides for this.

What you bring to the role
The successful candidate will possess the following skills and behaviors:
We will look to you to bring a blend of knowledge and experience, including:
Required skills and experience:
Post-secondary

education in a related field, such as Computer science, business technology, cyber security, etc

.

;

2 - 4 years of experience engaging with internal and external clients through participating in IT Audit field work, such as assessing information technology or business process risk and testing controls;

Demonstrated

interest in IT audit and cyber security

related

topics;

Knowledge of information technology, business process risk,

audit risks, and

control testing concepts;

Understanding of IT control frameworks such as COBIT, ISO 27001/ 27002, NIST and COSO;

Analytical mindset and the ability to apply attention to detail and strong organization and analytical skills your tasks;

Ability to work both independently and collaboratively with a team.

Desired experience, certifications, and abilities:
Completion of or working towards one or a combination of the following designations; CPA, CISA, CISSP, CRISC, CISM;

Experience with cyber security, IT General Controls, or controls-based audits (e.g., CSAE 3416 or SSAE 18);

Experience with the identification and or evaluation of process level controls;

Experience within an external audit practice, preferably in a consulting environment;

Ability to travel locally and nationally (within Canada) up to 10%, when safe to do so and travel restrictions are lifted.
What makes you stand out:
You are motivated and a self-s

tarter that takes initiative

and

takes the time to

understand what is expected

of them

.

You can work independently with varying degrees of supervision and understand the level of communication required to keep your team

and client

s'

informed,

while asking for help when you need

support

;

You are comfortable with dealing with and working through ambiguity, to scope and determine path to project outputs

;

You are a problem solving, solution-oriented person that applies and engineering-first mindset to your engagements and activities

;

You are a proficient communicator

for your level of experience

, both verbally and written, with the ability to deliver professional communications, presentations, reports and documentation. You are aware of your areas of improvement and open to mentorship and

professional development;

You have developed effective time management skills and the ability to

prioritize and execute tasks when urgency is required. You are not afraid to put your hand up if you need support

;

You are t

eam-oriented and thrive in working within a collaborative environment.


Don't Check all the Boxes?
KPMG is an equal opportunity employer and values diversity in our workforce, encouraging applications from all qualified candidates. The above is a description of the ideal blend of knowledge and skills. If you meet most, but not all of the requirements and are a growth-focused professional who isn't standing still when it comes to learning, we encourage you to apply, even if you don't check all the boxes.
Why Choose KPMG? Making the right career choice is important, finding the right company is essential to your personal and professional growth. Learn more about where a life and a career at KPMG can take you.
Our Values, The KPMG Way
Integrity, we do what is right | Excellence, we never stop learning and improving | Courage, we think and act boldly | Together, we respect each other and draw strength from our differences | For Better, we do what matters
KPMG in Canada is a proud equal opportunities employer and we are committed to creating a respectful, inclusive and barrier-free workplace that allows all of our people to reach their full potential. A diverse workforce is key to our success and we believe in bringing your whole self to work. We welcome all qualified candidates to apply and hope you will choose KPMG in Canada as your employer of choice. For more information about Inclusion, Diversity & Equity in Recruitment, please click here.
For general recruitment-related inquiries, please contact the HR Delivery Centre at cafmcdnhrsthotline@kpmg.ca.
If you have a question about accessible employment at KPMG, or to begin a confidential conversation about your individual accessibility or accommodation needs through the recruitment process, we encourage you to contact us at cafmcdnhrsthotline@kpmg.ca or phone: 416-777-8002 or toll free 1-888-466-4778.