Senior Consultant, Technology, Media & Telecommunications-Data Science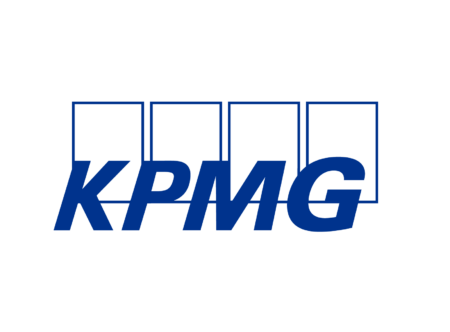 City : Toronto
Category : Advisory
Industry : Finance
Employer : KPMG
Overview
At KPMG, you'll join a team of diverse and dedicated problem solvers, connected by a common cause: turning insight into opportunity for clients and communities around the world.
The opportunity
KPMG's Operations Advisory Practice helps organizations to develop efficient and effective operations to support strategic business objectives. We support our clients in identifying, quantifying, prioritizing and delivering the changes required to align their operating models to their financial targets and strategic objectives. This approach helps deliver timely improvements in performance and visibility, and control for long-term operating impact.
We start with the big picture, before narrowing it to reflect our clients' most pressing concerns, focusing on continuously streamlining operations to unlock value, delivering bottom-line improvements and enhancing quality and service levels.
Our Operations Advisory practice is seeking a Senior Consultant for our Technology, Media, and Telecommunications (TMT) sector to strengthen our Management Consulting practice in the Toronto office, focused on Data & Analytics and/or Machine Learning solutions. We are looking for talented professionals like you, with a proven record for motivating teams and delivering exceptional, meaningful client service.
What you will do
As a Senior Consultant, Data Science in our TMT practice, you'll be learning from some of the best in the industry and growing your personal skillset by:
Working closely with clients in understanding key business issues, gathering requirements, and developing impactful recommendations and solutions

Identifying, analyzing, and documenting business, functional and non-functional requirements

Utilizing advanced analytical techniques, to solve challenging business problems through the use and/or development of algorithms, models, reports, testing, etc.

Proposing and developing results, models and rules engines through statistics, machine learning, Natural Language Processing and Linear Programming

Performing quantitative analysis of data issues to uncover new insights and develop informed recommendations for client solutions

Growing your coaching and feedback skills through providing day-to-today guidance and mentoring to peers and supporting our Open Feedback culture

Supporting practice and business development for the TMT practice, including contributing to the practice growth strategy and supporting key pursuits

Working with senior KPMG leaders to understand, enhance and integrate service offerings across the Advisory practices
What you bring to the role
3 to 5 years of technical experience in one or more of the following areas: Machine Learning and Artificial Intelligence algorithms and approaches; BI and Reporting Tools; and/or Data Engineering (experience in the TMT sector considered an asset)

Degree in Data Science, Computer Science, Information Technology, Applied Math, Business, or other related field (Master's degree considered an asset)

Data engineering experience, including experience building and optimizing data pipelines and data models; and writing advanced code statements and models

Business analyst experience, including the ability to lead requirement gathering workshops and translate business needs into technical solutions

Ability to leverage insights and opportunities from data to build strategies and make recommendations

Advanced analytical skills and ability to work with large, complex technical data sets

Proficient and experienced with one or more of the following: querying languages (SQL, Python), databases (Teradata, Oracle, Snowflake, GCP, Azure), big data tools (Alteryx, Hadoop), visualization tools (Tableau, PowerBI, MicroStrategy)

Knowledge of machine learning techniques is considered an asset, for example: Support Vector Machine, Naïve Bayes, K-Nearest Neighbours, K-Means, Random Forest, Dimensionality Reduction Algorithms, Deep Learning techniques and Gradient Boosting Algorithms
Keys to your success:
KPMG individuals Deliver Impact | Seek Growth | Inspire Trust and understand that a diverse workforce enables us to deepen relationships and strengthen our business.
Providing you with the support you need to be at your best
For more information about KPMG in Canada's Benefits and well-being, click here.
Our Values, The KPMG Way
Integrity, we do what is right | Excellence, we never stop learning and improving | Courage, we think and act boldly | Together, we respect each other and draw strength from our differences | For Better, we do what matters
KPMG in Canada is a proud equal opportunities employer and we are committed to creating a respectful, inclusive and barrier-free workplace that allows all of our people to reach their full potential. A diverse workforce is key to our success and we believe in bringing your whole self to work. We welcome all qualified candidates to apply and hope you will choose KPMG in Canada as your employer of choice. For more information about Inclusion, Diversity & Equity in Recruitment, please click here.
For general recruitment-related inquiries, please contact the HR Delivery Centre at cafmcdnhrsthotline@kpmg.ca.
If you have a question about accessible employment at KPMG, or to begin a confidential conversation about your individual accessibility or accommodation needs through the recruitment process, we encourage you to contact us at cafmcdnhrsthotline@kpmg.ca or phone: 416-777-8002 or toll free 1-888-466-4778.