Senior Consultant, Supply Chain-Demand and Supply Planning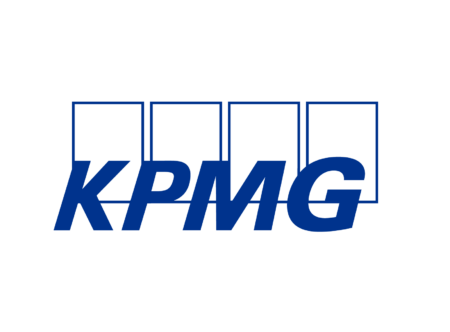 City : Toronto
Category : Advisory
Industry : Finance
Employer : KPMG
Overview
At KPMG, you'll join a team of diverse and dedicated problem solvers, connected by a common cause: turning insight into opportunity for clients and communities around the world.
The opportunity
KPMG's Supply Chain Practice provides services in Procurement, Demand & Supply planning and Physical supply chain (Distribution & Logistics). Amidst ever-changing technological, economic and regulatory challenges, effective supply chain management has become a central concern for companies wanting to accelerate growth strategies, stabilize volatility, and offer new and differentiated value to customers. From assessment to execution, we help clients transform their supply chain to become a strategic enabler and create a durable competitive advantage with measurable outcomes.
We understand the complexities of designing and managing supply chains, and our strategic business approach helps unlock and sustain bottom-line value across the extended supply chain – from suppliers to customers.
Our Supply Chain practice are seeking a Senior Consultant to strengthen our Management Consulting practice in the Toronto office. We are looking for a versatile professional like you to work on a variety of supply chain advisory projects, deliver meaningful and exceptional client services.
What you will do
As a Senior Consultant in our Supply Chain Solutions practice, you'll be learning from some of the best in the industry and growing your personal skillset by:
Supporting client pursuits business development efforts including preparing proposals and leading presentations to senior executives.

Growing reputation and your relationship building skills by developing your internal and business networks.

Building credibility by delivering high quality results on time and proactively identifying and resolving project issues.

Working with senior KPMG leaders to understand, enhance and integrate service offerings across the Operations.

Identifying information requirements and applying innovative approaches to conduct primary and secondary research.

Integrating, cleansing, and synthesizing data to develop actionable insights.

Supporting the development of project plans to meet business objectives against identified constraints.

Executing work stream tasks in collaboration with client teams and other consultants.

Documenting and assessing business processes to uncover bottlenecks and improvement opportunities.

Supporting growing client relationships.
What you bring to the role
Bachelor's degree in Engineering or Business Administration with a major in Operations Management, or other related credentials.

4-5 years of related experience in industry or consulting.

Supply chain certifications are also considered an asset (ex.: CPIM, SCMP).

Confident, creative and have a strong entrepreneurial drive.

Experience directing meaningful process and strategy improvement that demonstrate strong analytical and problem-solving skills.

Ability to work creatively to address client requirements.

Experience working in a client facing role across a variety of industries and businesses.

A passion for delivering high quality service and client satisfaction.

Deep understanding of Demand Planning, Supply Planning, Production Planning, Allocations and Sales & Operations Planning

Hands-on experience and knowledge of Advanced Planning Solutions like Blue Yonder/JDA, Oracle, SAP APO/IBP, o9 Solutions, Kinaxis

Implementation experience of advanced planning solutions would be considered an asset.

Knowledge of other supply chain application(s) (i.e.: order management, procurement, warehousing, transportation and network optimization) is considered an asset.

Ability to multitask, function in a flexible manner and manage priorities.

Good sense of autonomy, and capacity to organize oneself being supported by the team.
Keys to your success:
Excellent verbal and written communication skills, with the ability to communicate with client stakeholders and experience developing compelling proposals, reports and presentations.

Good understanding of business processes and overall business acumen.

Ability to work closely in a collaborative team environment and lead teams and project deliverables.
KPMG individuals Deliver Impact | Seek Growth | Inspire Trust and understand that a diverse workforce enables us to deepen relationships and strengthen our business.
Providing you with the support you need to be at your best
For more information about KPMG in Canada's Benefits and well-being, click here.
Our Values, The KPMG Way
Integrity, we do what is right | Excellence, we never stop learning and improving | Courage, we think and act boldly | Together, we respect each other and draw strength from our differences | For Better, we do what matters
KPMG in Canada is a proud equal opportunities employer and we are committed to creating a respectful, inclusive and barrier-free workplace that allows all of our people to reach their full potential. A diverse workforce is key to our success and we believe in bringing your whole self to work. We welcome all qualified candidates to apply and hope you will choose KPMG in Canada as your employer of choice. For more information about Inclusion, Diversity & Equity in Recruitment, please click here.
For general recruitment-related inquiries, please contact the HR Delivery Centre at cafmcdnhrsthotline@kpmg.ca.
If you have a question about accessible employment at KPMG, or to begin a confidential conversation about your individual accessibility or accommodation needs through the recruitment process, we encourage you to contact us at cafmcdnhrsthotline@kpmg.ca or phone: 416-777-8002 or toll free 1-888-466-4778.