Senior Consultant, Salesforce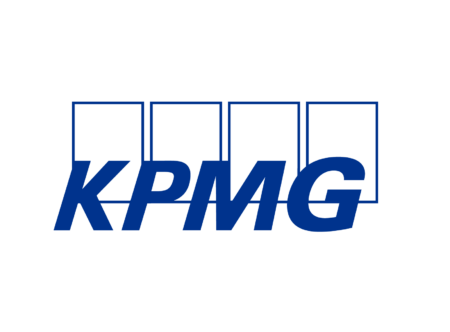 City : Toronto
Category : Advisory
Industry : Finance
Employer : KPMG
Overview
At KPMG, you'll join a team of diverse and dedicated problem solvers, connected by a common cause: turning insight into opportunity for clients and communities around the world.
The opportunity:
KPMG's Technology Consulting Practice strives to deliver business benefits from a broad range of technologies, helping our clients develop high-performing IT functions and leverage investments in current systems to deliver significant business value.  
We help clients define their Information Management / IT / Digital strategy and assist them through the entire technology and digital transformational journey, for them to become a digitally connected enterprise. We help CIOs make their function future ready. Our skills in IT strategy and systems implementation help clients execute their transformation strategies with the technology best suited to their business, data and information requirements. 
As part of our growing Canadian Salesforce practice, you will play a pivotal role in helping organizations transform how they engage with their customers. Our elite delivery team is focused on designing and implementing unique solutions for the market that leverage the full breadth of the Salesforce platform offering.
We are seeking an individual to join our Salesforce practice as a Solution Analyst. You will play a key role in project delivery, working closely with both the technical team and with business stakeholders to ensure the technology platform delivered alleviates the business problems facing the client. You'll have the opportunity to work on a diverse set of engagements as well as learn, research and implement new technologies.
What you will do
The Salesforce Solution Analyst is an essential part of project delivery teams. A successful Solution Analyst will have the ability to quickly grasp problems and strong problem-solving skills to match. You should be able to manage ambiguity and initiate activities. You will be a part of a diverse set of projects spanning from technical strategy to digital transformation and implementation.
Your responsibilities will include:
Participate in discussions with business and technical stakeholders to extract critical business requirements.

Listen to and understand the business's current state process in order to understand purpose, paint points and potential inefficiencies.

Capture client business requirements through various workshops and client meetings and further elaborate them in collaboration with the technical team.

Translate the detailed

business requirements into user stories, to

be used as the building blocks for the system implementation.
Prioritize and groom the user stories in order to

create actionable items for the technical team in an order that drives the highest value for the client.

Actively listen to client discussions and capture important requirements, concerns and points. Quickly and clearly communication meeting minutes and action items back to the team.

Write clear and comprehensive business test cases to make sure the platform will respond to

the issues facing the business today

Effectively execute business test cases within the Salesforce platform to ensure system is working from business

process point of view

.

Collaborate with both the technical team and the business stakeholders to ensure the technical team understands the

underlying

pain-point

.
Ability to be client-facing including effectively communicating with the client, leading meetings, and capturing and distributing action items.

Identifying and tracking project risks and issues and raising risks to project leadership when deemed appropriate.

Assisting with providing inputs to the project plans, estimates and scope for sales proposals and statements of work.
What you bring to the role
Strong problem-solving skills and ability to research

and

propose educated

scenarios

when facing a complicated problem.

The ability to quickly learn new topics and grasp them. A strong sense of intellectual curiosity with

the

drive to learn things independently.

The ability to navigate through uncertainty and initiate value-add activities even when not directly instructed to do so.

Excellent communication skills with the ability to explain complicated topics to team members

who may

not have as strong a grasp of

the topic as you.
Strong analytical and communication skills as part of working in a client facing role where you will need to solicit and ingest information from the client, draw on the context of their strategic priorities, and translate into impactful solutions or recommendations.

A university degree and or the equivalent in a technical school and or industry experience.

Adept at Microsoft PowerPoint with the ability to quickly make visually aesthetic PowerPoints that also deliver a clear and concise story.
Nice to Have: 
1-2 years industry experience

University degree in computer science, information technology or a Bachelor of Commerce

Experience on the Salesforce platform either as an end user or an administrator/consultant
Travel Required:  Less than 25%
Keys to your success:
KPMG individuals Deliver Impact | Seek Growth | Inspire Trust and understand that a diverse workforce enables us to deepen relationships and strengthen our business.
Providing you with the support you need to be at your best
Our Values, The KPMG Way
Integrity, we do what is right | Excellence, we never stop learning and improving | Courage, we think and act boldly | Together, we respect each other and draw strength from our differences | For Better, we do what matters
KPMG in Canada is a proud equal opportunities employer and we are committed to creating a respectful, inclusive and barrier-free workplace that allows all of our people to reach their full potential. A diverse workforce is key to our success and we believe in bringing your whole self to work. We welcome all qualified candidates to apply and hope you will choose KPMG in Canada as your employer of choice. For more information about Inclusion, Diversity & Equity in Recruitment, please click here.
For general recruitment-related inquiries, please contact the HR Delivery Centre at ca-fmkpmgcandinquiry@kpmg.ca.
If you have a question about accessible employment at KPMG, or to begin a confidential conversation about your individual accessibility or accommodation needs through the recruitment process, we encourage you to visit our accessibility page.