Senior Consultant, Microsoft – M365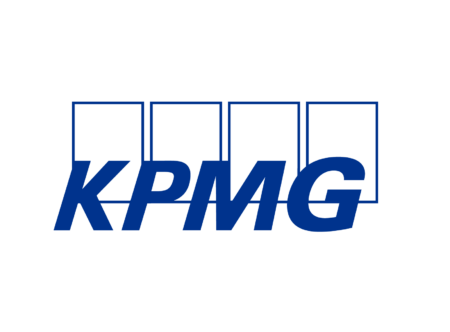 City : Toronto
Category : Advisory
Industry : Finance
Employer : KPMG
Overview
At KPMG, you'll join a team of diverse and dedicated problem solvers, connected by a common cause: turning insight into opportunity for clients and communities around the world.
The opportunity:
The KPMG Microsoft Practice are looking for candidates that have passion for helping organizations leverage Microsoft Cloud (M365) to modernize processes, apps, information management, information protection, collaboration, and employee experience for the hybrid workplace. We are looking for driven individuals who will thrive in a fast paced technical consulting and implementation environment.
As a Microsoft 365 Senior Consultant, you will play a key role across the entire digital transformation journey. In collaboration with our delivery team, you will roll up your sleeves to help design, build, and implement M365 solutions to complex real-life problems that our clients are facing and collaborate with them to craft bespoke solutions and recommendations to meet their needs wherever their organizations may be in terms of maturity. You must be proficient in the practical and hands on M365 configuration in real time while working closely with our clients, and our Microsoft Delivery Team.
The KPMG Microsoft practice is currently our fastest growing practice which presents an immediate opportunity for you at KPMG. Individuals who can work in a dynamic, fast, agile, and entrepreneurial environment will excel, and find a wide range of opportunities in our growing practice.
What you will do
Work closely and directly with clients to foster relationships by understanding their problems and advising on strategy and solutions to address common business challenges for the modern workplace.

Deliver projects in a multi-disciplinary team environment which can include involvement with proposals, preparing and delivering client workshops to demonstrate M365 capabilities, or custom solutions, business analysis, process design, assessments, business case development, strategy and roadmap development, stakeholder engagement, ideation, solution design, and digital transformation implementation with applicable M365 E3/E5 features.

Assist pre-sales and proposal teams of technical and non-technical resources in crafting appropriate content to leverage M365 as a solution to common business challenges such as hybrid work enablement, employee experience, information protection and information governance, Intelligent Intranet Portals, Document/Records Management Portals.

Assist with M365 solution configuration discussions with clients and delivery team members, scoping project schedule, effort, and resource requirements for recommended solution

Time management is critical as you work efficiently across a variety of clients, projects and industries with varying scope and complexity at the same time

Champion your own growth trajectory and learning interests to deepen your understanding of relevant trends, technology stacks and innovation strategies
What you bring to the role
5-7 years of consulting experience with leading systems integrators or consulting companies.

3 – 5 years of advanced working knowledge of M365 features, and how they work together to form solutions to common business goals and challenges.

Assisting with deal pursuits and opportunities development

Facilitating workshops and gathering requirements for M365 technical solutions

Designing, configuring, and implementing modern business solutions leveraging M365

Designing and implementing information architectures and governance

Deployment and migration of information management, protection, compliance, governance, and employee experience solutions in enterprise environments using M365 technologies including Viva, Microsoft Purview, Content AI / Syntex.

Experience with Microsoft Purview, Information Protection & Governance Configurations, eDiscovery, Retention/Disposition, Sensitivity Labels.

Experience working in a client facing role in a variety of industries and businesses; experience with Agile methodologies and user-centric design a plus.

Experience communicating (written and verbal) findings, recommendations, and other deliverables – including technical and business communications – across all client levels through the preparation of reports, presentations, analyses, and other deliverables
Experience with Microsoft Viva a plus.

Experience with Power Platform a plus.

Bilingual (English/French) a plus

.
Keys to your success:
KPMG individuals Deliver Impact | Seek Growth | Inspire Trust and understand that a diverse workforce enables us to deepen relationships and strengthen our business.


Providing you with the support you need to be at your best




For more information about KPMG in Canada's Benefits and well-being, click here.
Our Values, The KPMG Way
Integrity, we do what is right | Excellence, we never stop learning and improving | Courage, we think and act boldly | Together, we respect each other and draw strength from our differences | For Better, we do what matters
KPMG in Canada is a proud equal opportunities employer and we are committed to creating a respectful, inclusive and barrier-free workplace that allows all of our people to reach their full potential. A diverse workforce is key to our success and we believe in bringing your whole self to work. We welcome all qualified candidates to apply and hope you will choose KPMG in Canada as your employer of choice. For more information about Inclusion, Diversity & Equity in Recruitment, please click here.
For general recruitment-related inquiries, please contact the HR Delivery Centre at cafmcdnhrsthotline@kpmg.ca.
If you have a question about accessible employment at KPMG, or to begin a confidential conversation about your individual accessibility or accommodation needs through the recruitment process, we encourage you to contact us at cafmcdnhrsthotline@kpmg.ca or phone: 416-777-8002 or toll free 1-888-466-4778.