Senior Consultant, Global Infrastructure Advisory – Asset and Operations Management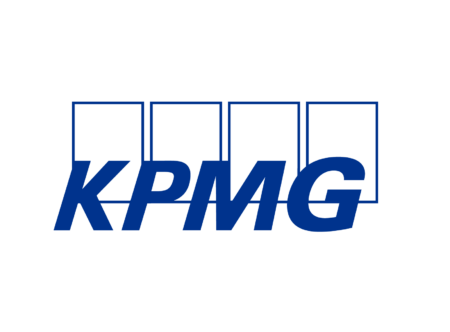 City : Vancouver
Category : Advisory
Industry : Finance
Employer : KPMG
Overview
At KPMG, you'll join a team of diverse and dedicated problem solvers, connected by a common cause: turning insight into opportunity for clients and communities around the world.
The Opportunity

KPMG's growing and market-leading Global Infrastructure Advisory practice is looking for an individual who is interested in infrastructure & transportation planning, innovation & change management, process improvement and strategic development, to join our practice in Vancouver.

For more information visit Global Infrastructure Advisory

What you will do
Support in the development of infrastructure policies, strategies, business cases and plans, considering the entire infrastructure asset lifecycle

Identify business / operational improvement opportunities for the management of infrastructure

Collect and analyze infrastructure, operational, and financial data to support the identification of improvement opportunities

Perform lifecycle analysis, feasibility analysis, market analysis, and benchmarking activities

Evaluate client infrastructure needs through a business case lens

Work on and lead multi-disciplinary teams on a variety of projects

Communicate with different parties such as clients and other advisors

Apply appropriate risk management techniques

Support in the preparation of proposals for RFP submissions

Synthesize analyses and key findings into eloquent presentations and reports, in Word and PowerPoint format.
What you bring to the role
Undergraduate and/or graduate degree in engineering, business, commerce, or similar area

3-5 years of experience in the planning, implementation and application of infrastructure management, practices, resources and techniques including policy and strategy, risk and lifecycle analysis, investment planning and prioritization, financial analysis, and operations management

Demonstrable experience in managing and analyzing large volumes of qualitative and quantitative data to support insights and findings

Ability to think critically and manage ambiguity

Understanding of, and ability to apply, strategic frameworks to business problems

Experience drafting strategies, plans, and reports

Experience preparing and participating in workshops and presentations

A team-oriented attitude, an ability to work independently and as part of an integrated team

Demonstrated initiative and ability to communicate and engage with a diverse group of clients

Ability to manage multiple assignments and deadlines

Ability to travel within Canada and abroad, as necessary.
Keys to your success
KPMG individuals Deliver Impact | Seek Growth | Inspire Trust and understand that a diverse workforce enables us to deepen relationships and strengthen our business.
Providing you with the support you need to be at your best
For more information about KPMG in Canada's Benefits and well-being, click here.
Our Values, The KPMG Way
Integrity, we do what is right | Excellence, we never stop learning and improving | Courage, we think and act boldly | Together, we respect each other and draw strength from our differences | For Better, we do what matters
KPMG in Canada is a proud equal opportunities employer and we are committed to creating a respectful, inclusive and barrier-free workplace that allows all of our people to reach their full potential. A diverse workforce is key to our success and we believe in bringing your whole self to work. We welcome all qualified candidates to apply and hope you will choose KPMG in Canada as your employer of choice. For more information about Inclusion, Diversity & Equity in Recruitment, please click here.
For general recruitment-related inquiries, please contact the HR Delivery Centre at cafmcdnhrsthotline@kpmg.ca.
If you have a question about accessible employment at KPMG, or to begin a confidential conversation about your individual accessibility or accommodation needs through the recruitment process, we encourage you to contact us at cafmcdnhrsthotline@kpmg.ca or phone: 416-777-8002 or toll free 1-888-466-4778.