Senior Consultant- FRM Quant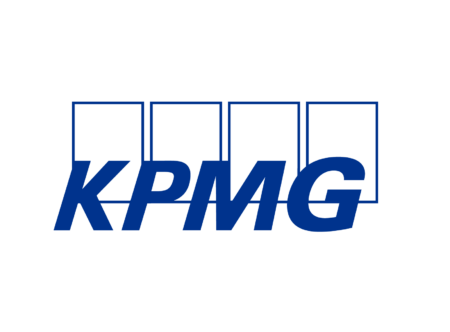 City : Toronto
Category : Advisory
Industry : Finance
Employer : KPMG
Overview
At KPMG, you'll join a team of diverse and dedicated problem solvers, connected by a common cause: turning insight into opportunity for clients and communities around the world.
The Opportunity
KPMG's Financial Risk Management (FRM) professionals help companies manage complex market, regulatory, operational and credit risks by shaping their risk and business strategies to effectively mitigate or take advantage of such exposures and enhance their compliance stance.
Backed by deep industry knowledge, our team works with organizations to strengthen their governance and operating models, positioning them to effectively achieve their risk management goals. KPMG's FRM professionals help organizations by addressing complex challenges, creating, and protecting sustainable business value and transforming risk into a strategic advantage.
We are currently seeking a Senior Consultant with a quantitative profile, specialized in credit risk modeling and capital markets to join our Financial Risk Management Advisory team within our Toronto office. The candidate will offer advisory services in credit risk modeling and will be working on a wide variety of projects with banks, credit unions, insurers, and investment funds.
What you will do
The Senior Consultant will work closely with Managers in the KPMG's Financial Risk Management practice to problem solve, deliver, and manage projects around model development and model validation of credit risk models. The main responsibilities of the job are as follows:
Developing credit models, performing validations, and participating in external/internal audit engagements related to IFRS 9 – ECL, credit modelling, or other quantitative engagements to meet goals and clients' expectations.

Providing expertise in development or validation of models for a wide area of products such as (PD, LGD and EAD) for retail (mortgages, revolving, other retail loans) and non-retail portfolios (corporate, commercial, real estate), or scorecards (upon issuance and behavioural).

Perform valuations for various derivative products, hedge effectiveness testing, validation of pricing models, develop market risk capital models, VaR backtesting procedures, etc to provide quantitative support to capital markets teams.

Assisting in the Advisory projects' delivery in a wide range of fields in risk management to provide added value to customers.

Writing detailed reports to present delivery approach, observations, and recommendations.

Participating in preparation of proposals to respond to clients' business needs.

Developing presentations, supporting the team in the business development initiatives, and meeting prospective clients.

3+ years of relevant experience including work in credit model development or validation functions or capital markets modelling.

Degree in math, engineering, statistics, econometrics, economics, actuarial sciences or equivalent.

Ability to understand complex problems and develop value added solutions.

Well versed in model risk management activities.

Motivation to achieve high standards of customer service and professionalism.

Ability to deal with difficult and complex situations, focus and prioritize due to exceptional investigation skills and rigor.

Excellent verbal and written communication skills with b

ilingual capability in French and English as an asset.

Proficiency in at least two of the following tools and languages: SAS, Python, Matlab, VBA, SQL, C++, and R.

Experience in statistical and probabilistic credit risk modelling (PD, LGD, EAD) and model validation.

Experience with risk rating and scorecard models for credit risk, ECL models for loan loss allowance and IFRS, and with stress testing models.

Proficiency in Bloomberg valuation and pricing models.
What you bring to the role
Knowledge of the following models: logit/probit, survival models, Vector Autoregressive (VAR), Seemingly Unrelated Regressions (SURE), ARMAX, GARCH, VECM.

Knowledge of requirements of the Basel and regulatory capital including calculation of economic and regulatory capital related to credit risk.

Knowledge of requirements for credit capital assessment and stress testing under ICAAP, CCAR, and DFAST guidelines.

Understanding of approaches to counterparty credit risk measurement (PFE, CVA, DVA, MVA, etc.).
Keys to your success
KPMG individuals Deliver Impact | Seek Growth | Inspire Trust and understand that a diverse workforce enables us to deepen relationships and strengthen our business.
Providing you with the support you need to be at your best
For more information about KPMG in Canada's Benefits and well-being, click here.
Our Values, The KPMG Way
Integrity, we do what is right | Excellence, we never stop learning and improving | Courage, we think and act boldly | Together, we respect each other and draw strength from our differences | For Better, we do what matters
KPMG in Canada is a proud equal opportunities employer and we are committed to creating a respectful, inclusive and barrier-free workplace that allows all of our people to reach their full potential. A diverse workforce is key to our success and we believe in bringing your whole self to work. We welcome all qualified candidates to apply and hope you will choose KPMG in Canada as your employer of choice. For more information about Inclusion, Diversity & Equity in Recruitment, please click here.
If you have a question about accessible employment at KPMG, or to begin a confidential conversation about your individual accessibility or accommodation needs through the recruitment process, we encourage you to visit our accessibility page.