Senior Consultant- Actuarial Life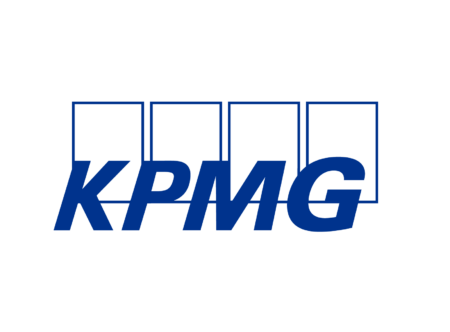 City : Toronto
Category : Advisory
Industry : Finance
Employer : KPMG
Overview
At KPMG we believe there are as many versions of success as there are people, and we're committed to empowering you to become a better you no matter what you do. When you join our team, you'll be part of an award-winning culture that values thinking and doing differently and working together to make an impact. From professional development to our personalized total rewards packages, we take care of you, so that you can take care of business. Let's do this.
Overview of the opportunity:
Our Risk Consulting practice provides clients with a range of Advisory and Assurance services focused on strengthening business resilience, managing business risks, and driving business performance.
As part of the Financial Risk Management (FRM) service line, we are excited to look for an Actuarial Analyst to join our Actuarial team to provide support on a variety of engagements and help drive the growth and profitability of the Life Actuarial practice.
This role involves participating on a wide variety of client-facing engagements. Our clients include life insurance companies based in the US and the Caribbean as well as Canada, and we help them with their business and actuarial challenges so that they can achieve their strategic and operational goals.
What you will do
If you are looking for a challenging position in an exciting and dynamic environment, we offer you a unique team within KPMG, a highly engaging culture and a growing team of exceptional professionals. As part of our Life Actuarial practice, the successful candidate will be responsible for the following:


Moody's AXIS™ modeling assignments using KPMG's industry-leading modeling practices as part of our North American Modelling Centre of Excellence.

Helping companies navigate the dynamic actuarial, accounting and regulatory insurance landscape, including optimization of IFRS 17 reporting using Moody's RiskIntegrity™ IFRS 17 .

Helping with the audit of insurance companies as part of the actuarial specialist team

Helping us to identify new ways in which we can help our client actuaries, using new leading technologies and cutting-edge techniques.

Helping our team and our clients embed ESG and Sustainability in the work we do and how we do it in everything we do.
What you bring to the role
A successful candidate will possess a strong mixture of education, experience, skills and behaviors such as the following:
University degree with a major in mathematics, finance or actuarial science, and actively pursuing the ASAACIA designation and ultimately Fellowship

Experience using the Moody's AXIS actuarial software system and/or Moody's RiskIntegrity for IFRS 17

Excellent written and verbal communication skills in English

Detail-oriented with exceptional organizational and time management skills
Keys to your success:
Strong technical skills in MS Office

Effective interpersonal skills and professional maturity; demonstrated ability to effectively interact and build relationships with a diverse group of clients and colleagues.

Highly motivated, committed self-starter who can prioritize work, multi-task and cope with changing priorities in an entrepreneurial environment

Fluency in French would be an asset

Experience in a consulting environment would be an asset
At times, business needs arise and employees are asked and agree to work beyond their normal work day or work week to fulfill the accountabilities required for their job. Likewise, people need time to devote to personal matters, and our approach to flexibility provides for this.
Our competitive actuarial student program will assist you in progressing through your actuarial exams, and enable you to apply the knowledge you gain from your studies to current actuarial issues.
Keys to your success
KPMG individuals Deliver Impact | Seek Growth | Inspire Trust and understand that a diverse workforce enables us to deepen relationships and strengthen our business.
Providing you with the support you need to be at your best
For more information about KPMG in Canada's Benefits and well-being, click here.
Our Values, The KPMG Way
Integrity, we do what is right | Excellence, we never stop learning and improving | Courage, we think and act boldly | Together, we respect each other and draw strength from our differences | For Better, we do what matters
KPMG in Canada is a proud equal opportunities employer and we are committed to creating a respectful, inclusive and barrier-free workplace that allows all of our people to reach their full potential. A diverse workforce is key to our success and we believe in bringing your whole self to work. We welcome all qualified candidates to apply and hope you will choose KPMG in Canada as your employer of choice. For more information about Inclusion, Diversity & Equity in Recruitment, please click here.
For general recruitment-related inquiries, please contact the HR Delivery Centre at cafmcdnhrsthotline@kpmg.ca.
If you have a question about accessible employment at KPMG, or to begin a confidential conversation about your individual accessibility or accommodation needs through the recruitment process, we encourage you to contact us at cafmcdnhrsthotline@kpmg.ca or phone: 416-777-8002 or toll free 1-888-466-4778.