Senior Consultant, Accounting Advisory Services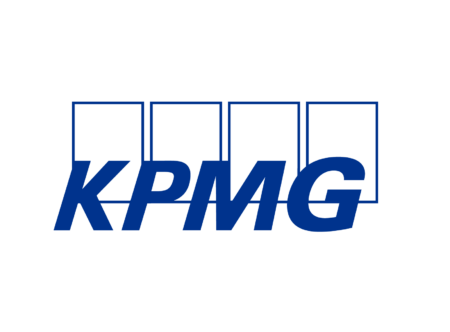 City : Calgary
Category : Advisory
Industry : Finance
Employer : KPMG
Overview
At KPMG, you'll join a team of diverse and dedicated problem solvers, connected by a common cause: turning insight into opportunity for clients and communities around the world.
The opportunity:
The Accounting Advisory team in Calgary is looking for a Senior Consultant passionate about using their technical accounting, financial reporting, and project management skills in an ever-changing cross functional environment. Working on a wide spectrum of accounting and financial reporting projects, including technical areas such as IFRS 9, 10, 11, 12, 13, 15, 16, and equivalent US GAAP, as well as associated finance and business operational process/systems and controls from an ICFR/SOx perspective.

What you will do
Executing the delivery of accounting advisory engagements under IFRS and taking ownership of the engagements from start to finish, which will require strong project management skills, including managing client deliverables and expectations.

Remain current on applicable and evolving financial reporting standards and securities and regulatory requirements and developing accounting/business issues.

Assist clients with a broad scope of financial reporting activities, including the preparation of financial statements, preparation of working papers and liaising with the clients' auditors.

Assist clients with evaluating the requirements of accounting, reporting and disclosure standards, preparing supporting analyses, including drafting reports and presentations, and analyzing differences between different accounting frameworks.

Develop fit-for-purpose solutions through obtaining understanding of clients' preferences and business constraints.

Work with broader KPMG advisory teams including Management Consulting, Risk Consulting and Deal Advisory, in support of process/control redesign and advising on other business implications to your clients when assessing the impact of accounting change.
What you bring to the role
Relevant post-secondary degree and/or CPA, CA (or recognized national accounting designation).

Demonstrated analytical and problem-solving capabilities and a desire to enhance technical skills through researching and analyzing accounting standards, including an ability to distill the principle out of complex accounting standards (including basis for conclusions and implementation guidance) and an ability to process complex fact patterns and scenarios.

Excellent written and oral communication skills (including preparation of technical memos and presentations), with the ability to 'uncomplicate the complicated' by expressing ideas clearly, convincingly and concisely to both external and internal stakeholders.

Strong project management skills, with the ability to deliver assignments on time, as well as manage competing demands, without sacrificing attention to detail.

Versatility and adaptability to a dynamic and often fast-paced environment.

Extensive knowledge of Excel and experience with advance functions within Excel including pivot table and VLookup.

Experience with tactical or strategic system implementation, including data discovery, configuration and/or testing.
Keys to your success:
KPMG individuals Deliver Impact | Seek Growth | Inspire Trust and understand that a diverse workforce enables us to deepen relationships and strengthen our business.
Providing you with the support you need to be at your best
For more information about KPMG in Canada's Benefits and well-being, click here.
Our Values, The KPMG Way
Integrity, we do what is right | Excellence, we never stop learning and improving | Courage, we think and act boldly | Together, we respect each other and draw strength from our differences | For Better, we do what matters
KPMG in Canada is a proud equal opportunities employer and we are committed to creating a respectful, inclusive and barrier-free workplace that allows all of our people to reach their full potential. A diverse workforce is key to our success and we believe in bringing your whole self to work. We welcome all qualified candidates to apply and hope you will choose KPMG in Canada as your employer of choice. For more information about Inclusion, Diversity & Equity in Recruitment, please click here.
For general recruitment-related inquiries, please contact the HR Delivery Centre at cafmcdnhrsthotline@kpmg.ca.
If you have a question about accessible employment at KPMG, or to begin a confidential conversation about your individual accessibility or accommodation needs through the recruitment process, we encourage you to contact us at cafmcdnhrsthotline@kpmg.ca or phone: 416-777-8002 or toll free 1-888-466-4778.