Senior Communications Engineer – Rail Systems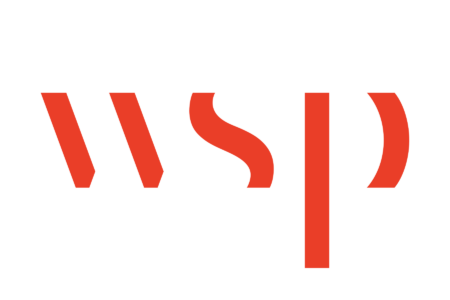 City : Calgary, AB
Category : T&I - Transportation Systems
Industry : Engineering
Employer : WSP
CALGARY OR EDMONTON
WSP is currently seeking a Senior Communications Engineer to join our Transportation Systems Rail & Transit team, located at our Calgary or Edmonton office. Reporting to the Manager, the candidate will be familiar with wired/wireless network security and provide detailed support as a senior technical resource supporting the Rail Systems delivery team and industry partners. You will be considered the subject matter expert to provide technical advice on all communications aspects of contracts and proposals. You will manage the telecommunications design for the project, ensuring that the design meets relevant standards and specifications.
As a member of the Rail Systems Engineering team, the candidate will be given the opportunity to define processes and execute plans across multiple projects. Management will support the candidate in developing work plans to become a strong leader in the consulting environment.
RESPONSIBILITIES
Function as the senior technical resource in formulating and developing advanced program concepts, techniques, and standards in communication engineering;

Provide a senior level communication design effort in support of the public transit project and other railway projects;

Participate in validation & verification activities and produce test procedures and contribute to any troubleshooting, as necessary;

Develop BOM and BOQ reports for the project;

Produce design reports and drawings as well as communication system specifications;

Be responsible for the communications system technical reviews for the design submissions and RFI responses;

The successful candidate will have excellent railway-related communication design abilities as well as proven knowledge and extensive experience in system engineering;

Work with the client and ATC supplier to generate KPIs used for the analysis of the communication system;

Produce communications requirements including those for wired/wireless network and RF design;

Perform all other assigned or required duties.
QUALIFICATIONS
CORE
Bachelor's degree or higher in a related engineering discipline from an accredited University that is recognized by the Association of Professional Engineers and Geoscientists of Alberta (APEGA);

Registered Professional Engineer in Alberta (P. Eng.) or an equivalent with the ability to get a P.Eng. license in Alberta;
TECHNICAL
Minimum 10 years of relevant public transit industry experience;

Minimum 5 years of relevant experience in the design, installation, and/or operation of radio systems, including the TETRA, Distributed Antenna System (DAS) and leaky coax antennas for rail transit applications;

Minimum of 5 years of experience in a data network design role including required knowledge of network products, and TCP/IP network architectures including routing, switching, network security and MPLS design principles;

Capability to complete high-level end-to-end conceptual technical designs for communications systems involved in public rail transit operations/vital applications;

Design and commissioning experience relevant to public rail transit operations communication systems including CCTV/PA/PAI/Telephone is considered an asset;

Proven experience in the design and commissioning of Fibre Optic infrastructure for data networks;

Knowledge of rail and public transit operations;

Familiarity with CBTC-based signalling systems and driverless train control would be a strong asset;

Critical attention to specification details and project deadlines;
DESIRABLE
Proven leadership and management skills;

Ability to work successfully in multi-disciplinary teams and across different business units in a matrix organization with little to no supervision;

Ability to adapt well to changes in direction and priorities in a project and deadline-oriented environment;

Strong computer skills, including Word, Excel, PowerPoint, Outlook, and Visio;

Excellent interpersonal skills including communication, presentation, leadership, and report writing proficiency with a strong desire and ability to collaborate in problem solving in an integrated team environment;

Experience in a Consulting Engineering environment is an asset.
#rail2022