Senior Communications Advisor – Elections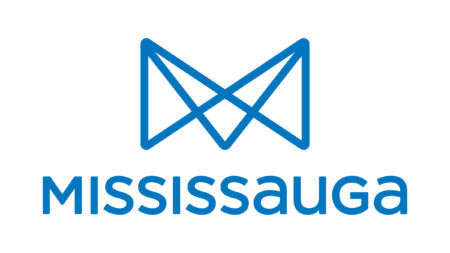 City : Mississauga, ON, CA
Category : Communications and Marketing
Industry : Government/Public Services
Employer : City of Mississauga
Req ID: 21774
Vacancy Type: Temporary 
Contract Duration: December 31, 2022
Number of Positions: 1  
Closing Date: 05/30/2022
Job Summary
Reporting to the Manager of Corporate and Department Communications, the successful candidate will deliver thoughtful, creative and innovative strategic communications for the delivery of Mississauga's 2022 Municipal Election; build and foster effective relationships at all levels within the organization and pro-actively seek opportunities to promote and position Mississauga as a municipal leader. 
Due to COVID-19, most of our offices are currently closed to protect the health and safety of our employees, clients and community. As such, this position will be required to work remotely for an undetermined period. Once our offices re-open you will report to 300 City Centre Drive, Mississauga, L5B 3J1. 
 
Duties and Responsibilities
The successful candidate will:
Deliver a thoughtful, creative and innovative strategic communications strategy for all aspects of the 2022 Municipal Election.
Research and write content (e.g., news releases, staff messages, feature articles, corporate reports and newsletter copy etc.).
Manage communication/issue management plans that include the preparation of media materials, tracking and analyzing media coverage and reporting results.
Understand target audiences and identify appropriate strategic communications options and approaches. 
Develop and foster strong relationships with internal business areas to effectively recommend and deliver strategic communications to support work plans.
Provide senior leadership as well as Mayor and Council with strategic communications counsel on messaging, development of core communications materials and general communications support as required.
Provide issues management/communications advice and support as required on matters impacting the reputation of the business area.
Work effectively with both internal and external stakeholders.
Ensure consistency, demonstrate effective teamwork, high standards of work quality and organizational performance.
Protect, support and maintain the City's reputation and vision.
Support a culture of innovation and continuous improvement.
Perform other related duties as assigned.
Comply with relevant City policies.
Must be able to attend meetings, events and activities outside of regular business hours and some weekends (e.g. meetings, events, emergencies or to meet deadlines)
 
Skills and Qualifications
Post-secondary degree or diploma in Communications, Public Relations, journalism or related business field  
Minimum of 5 to 7 years of progressive business experience with a proven track record in corporate communications
A high performer with the ability to stay calm under pressure, meet tight deadlines and manage multi-focused often highly confidential priorities in a fast-paced, high-demand environment
A strong track record of successfully developing and executing strategic communications plans
Ability to independently prioritize and manage several competing, complex and evolving projects at the same time 
Has a sound understanding of the media landscape locally, regionally and nationally and experience dealing with media/media inquiries
Has a good understanding of how to tailor messages for different social media channels
Comfort with writing various materials that help garner media coverage and story generation
Act as an effective collaborator and team player, supporting the Strategic Communications & Initiatives Division's overall goals and vision with a proactive and flexible approach to projects
Ability to problem-solve and look for creative and viable solutions
Ability to communicate with honesty, sensitivity, diplomacy, confidentiality and deal tactfully in an open political environment
Excellent oral and written communications skills, writing content for diverse audiences, editing and production skills - familiar with Canadian Press Style
Competencies required in all aspects of strategic communications including planning and management, issues management, content writing, media relations, speech writing, community engagement, event co-ordination and management and internal/employee communications
Experience providing clients with strategic communications advice, counsel and expertise 
Ability to work creatively and effectively as a member of a larger team
Excellent skills and knowledge working with MS Office, databases, spreadsheets, presentation software, Content Management Systems (CMS), social media technology and data analytics 
Experience in a corporate and/or municipal sector is preferred 
Ability to work flexible work hours including evenings and weekends (as needed)
Strong attention to detail 
Tact and diplomacy 
International Association of Business Communicators (IABC) accreditation, Communication Management Professional (CMP), Strategic Communication Management Professional (SCMP), Accredited in Public Relations (APR) through the Canadian Public Relations Society (CPRS), Master of Communications Management (MCM) is a desired asset
A Level 2- Criminal or Judicial Matters Check (previously Regular CRS) will be required of the successful candidate, as a condition of employment, at their own expense, to verify the absence of a criminal record for which a pardon has not been granted.
Hourly Rate/Salary: $ 45.87 - $ 61.16
Hours of Work: 35 
Work Location: Civic Centre 
Organization Unit: CMO/Corporate & Department Communication 
Department/Division/Section: CMO/City Manager's Office , CMO/Strategic Communications&Initiatives , Corporate & Department Communication 
Non-Union/Union: Non Union 
COVID-19 Update: As per the City's Employee Recruitment Policy, all external candidates (including previously employed individuals) must show their Fully Vaccinated Confirmation or apply for and receive confirmation of a creed or medical exemption from the City before their first day.

A Criminal Record and Judicial Matters Check (Level 2) will be required of the successful candidate, at their own expense, to verify the absence of a criminal record for which a pardon has not been granted.

We thank all who apply, however, only those candidates selected for an interview will be contacted. You can also check your application status in your candidate profile online. 

All personal information is collected under the authority of the Municipal Act. 

We are an Equal Opportunity Employer. In accordance with the Accessibility for Ontarians with Disabilities Act, 2005 and the Ontario Human Rights Code, the City of Mississauga will provide accommodations throughout the recruitment, selection and/or assessment process to applicants with disabilities. If selected to participate in the recruitment, selection and/or assessment process, please inform Human Resources of the nature of any accommodation(s) that you may require in respect of any materials or processes used to ensure your equal participation.